The Truth About Betty White's Friendship With Robert Redford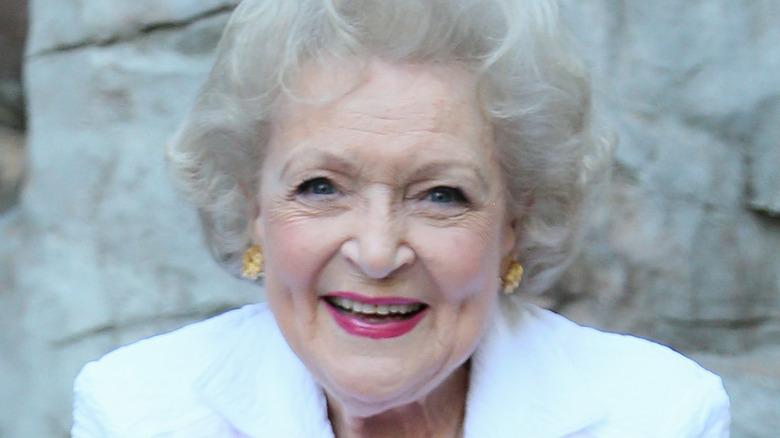 David Livingston/Getty Images
America's sweetheart, the famously charming and good-natured Golden Girl, Betty White, had a longtime and well-known crush on handsome leading man, actor Robert Redford, or at least she said she did in numerous interviews over the years. "I had a crush on her, too!" Redford said in a statement after White's death on December 31, 2021, just over two weeks shy of her 100th birthday. "Betty lived life devoted to her craft and her love of animals. She made us all laugh, including me," the 85-year-old Oscar winning actor and director said, according to People. 
Although White first jested about her feelings for Redford, the joke took on a life of its own. She always said her husband, Allen Ludden, who died in 1981, was the love of her life. During an interview with "CBS News Sunday Morning" in 2012, she talked about her marriage, but also mentioned Redford. "It was special. It was very special. But that doesn't keep you from having fun with somebody and going out and having dates. And Robert Redford never calls," she said (via US Weekly).
Robert Redford responds to Betty White's crush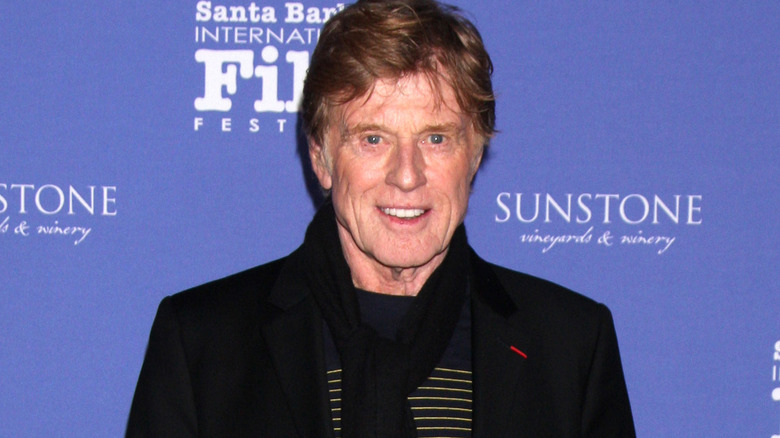 Kathy Hutchins/Shutterstock
The long-running joke seemed to grow from there. Even just days before her death, White responded to actor Ryan Reynolds calling her his ex-girlfriend, something he's been saying jokingly since the two starred together in "The Proposal" in 2009. "I've heard Ryan can't get over his thing for me, but Robert Redford is The One" (via People). 
Robert Redford, who's been married to German artist Sibylle Szaggars for more than 12 years, was a good sport about the joke. In 2017, he jokingly told "Entertainment Tonight" he reached out to White but never heard back. He also admitted he had not been aware of her feelings. "I can't imagine being loved by anybody better," he said. "I'd like to work with you, if you'd slow down." For White's 99th birthday on January 17, 2021, someone gave the longtime star a life-size cutout of the actor, according to her personal assistant Kiersten Mikelas. "For a long time, we had him in the office entryway. When she came in, she'd say, 'Hi sweetheart,'" Mikelas remembered (via People). And that's the truth about Betty White and Robert Redford's friendship.