This Is How The Atlanta Braves Got Their Name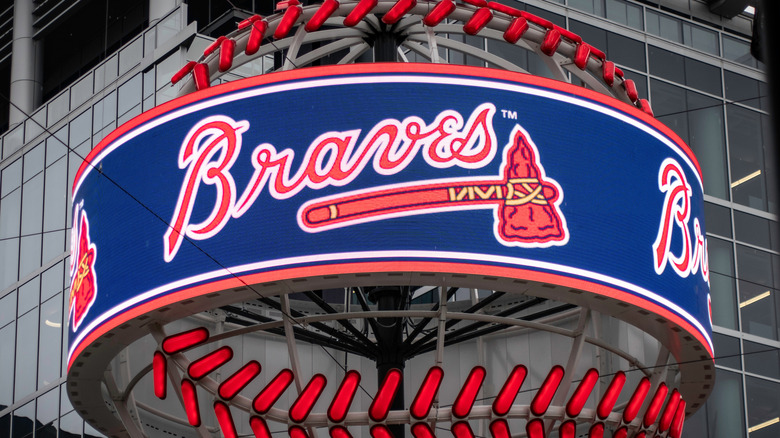 Forge Productions/Shutterstock
Playing in Major League Baseball's National League, the Atlanta Braves are among the most popular baseball teams in the American South and all throughout the country, according to The Active Times. Also notable, the team now known as the Atlanta Braves are the only organization to play in every season of MLB's existence stretching back more than 150 years, winning four World Series Championships and 18 pennants. That remains true even though the name of the team has changed frequently throughout the years, per Britannica.
Interestingly, the Boston Red Sox are second only to the Braves in terms of fan support, particularly in the American Northeast. The Braves and the Red Sox organizations share more than just this distinction, however, as the story of how Atlanta's baseball team got its name perfectly illustrates. The real history of the Atlanta Braves also involves a third city entirely (New York), as well as the powerful 19th-century political organization known as Tammany Hall.
The Big Wigwam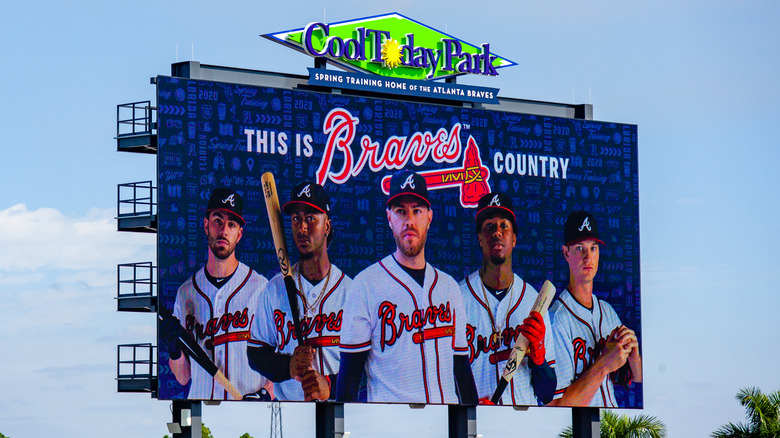 Kent E Roberts/Shutterstock
Per the official MLB website, the Atlanta Braves began their life as the Boston Red Stockings (sound familiar?). Throughout the years, the team was also called the Beaneaters, the Doves, and finally, the Rustlers. In bad financial shape, the team sold to a New York Tammany Hall alderman named James Gaffney. Per the Society for American Baseball Research, Tammany Hall referenced Native American culture in several instances, referring to itself as "The Big Wigwam," while members called themselves "braves." This led Gaffney to change the name of his recently purchased baseball team, and with that, the Boston Rustlers became the Boston Braves.
The name of the team would change one more time to the Boston Bees in the 1930s. The Braves moniker was finally reintroduced in 1941, just in time for the cash-strapped team to move to Milwaukee, and finally to Atlanta where they've played ever since. With the Cleveland Indians name change, some are now calling on Atlanta to drop the tomahawk logo and change the name of their team once more, distancing itself from racist Native American stereotypes, per Call to the Bullpen. There are no plans to do so at the time of this writing.