What Happened To Canadian Figure Skating Pair Jamie Salé And David Pelletier?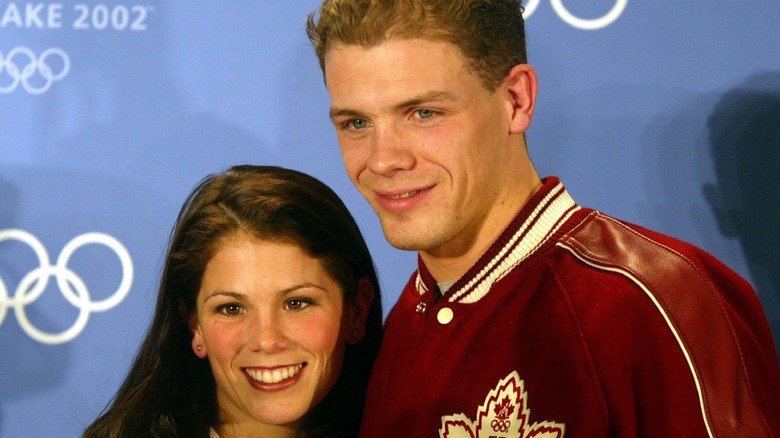 Tim De Waele/Getty Images
A scandal shook the world of figure skating when, in the 2002 Winter Olympics held in Salt Lake City, the Russian competitors were awarded gold for a performance clearly inferior to that of the Canadian team, consisting of Jamie Salé and David Pelletier. The ensuing fallout led to drastic changes in how points are awarded in the sport and the suspension of a judge and a skating official, prior to Salé and Pelletier sharing the gold medal on account of the controversy, per Britannica. The complete story of the 2002 figure skating scandal is told in "Meddle," a four-part documentary series streaming January 6 on Peacock. (The trailer is posted on YouTube.)
Skating all their lives, Jamie Salé and David Pelletier were  partners from the late '90s before making the Canadian figure skating team for the 2002 Winter Olympics, according to Britannica. There was also a romantic relationship between the couple, and they married in 2005. When something like the 2002 figure skating scandal occurs in someone's career, it can define the remainder of their lives.
They continued skating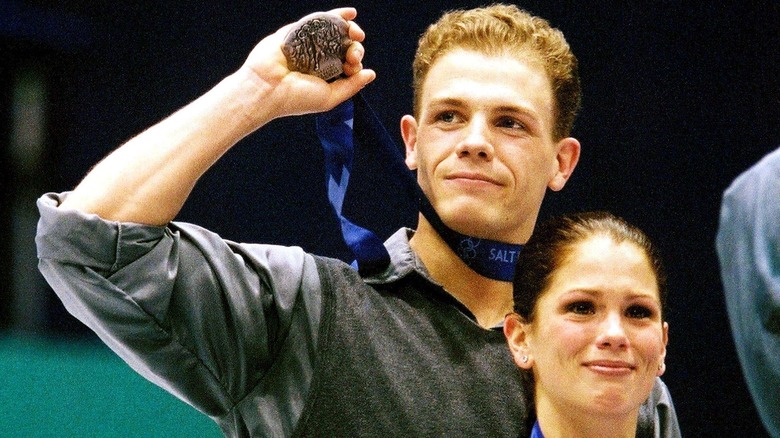 Tim De Waele/Getty Images
After the 2002 Winter Olympics, Jamie Salé and David Pelletier both retired from competitive figure skating, according to PopSugar. Nevertheless, the couple continued skating together, joining "Stars on Ice," a touring performance of many of the world's best figure skaters (per the official "Stars on Ice" website), among other exhibition-style figure skating opportunities. Salé and Pelletier were also redeemed in the world of the Olympics, commenting on the 2006 Torino, Italy games. In 2009, both of them were inducted into the Canadian Olympic Hall of Fame.
Souring the relatively happy ending of Jamie Salé and David Pelletier, however, is that the couple divorced in 2010. Since then, both have stopped skating professionally. Pelletier remarried Olympic figure skater and gold medal-winner Ekaterina Goreeva in 2020, and has focused his attention on hockey following his figure skating career, working as a skating coach for the Edmonton Oilers professional hockey team, according to Celeb Hook. In 2012, Salé married former professional hockey player and Stanley Cup winner Craig Simpson (via the Vancouver Sun).