Whatever Happened To USA Figure Skating Star Brian Boitano?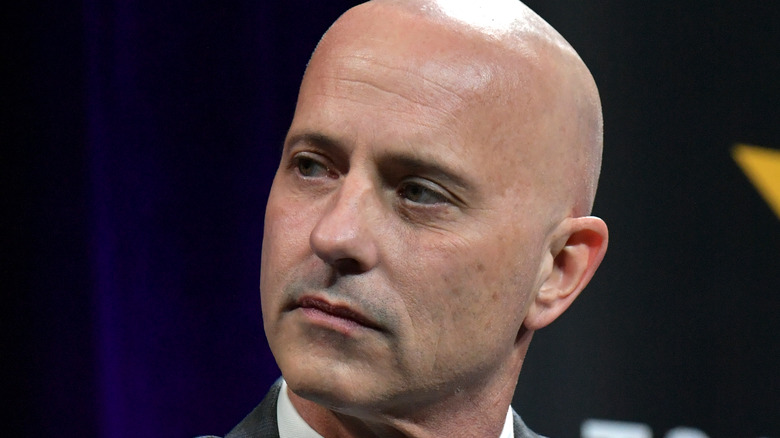 Paul Marotta/Getty Images
American figure skater Brian Boitano is a three-time Olympian and an Olympic gold medalist. In a skating career spanning more than two decades, he got off to a blazing start in 1978 after winning the bronze medal at the World Junior Figure Skating Championships in France. In 1982, at the U.S. national championships, Boitano became the first American to land a triple axel in competition. With a reputation as an excellent technical skater and exceptional jumper, he developed his signature jump, the "Tano Triple," which his competitors were unable to replicate at the time, according to TeamUSA.
Boitano was on his way, and he went on to skate at the 1984 Olympic Games in Sarajevo, where he placed fifth overall, the Olympic Winter Games in Calgary. where he won the gold medal in men's figure skating, and at the Olympics in Lillehammer in 1994, where he came in sixth (via Olympics). In 1985, he won the first of four consecutive U.S. Men's titles, and his list of skating achievements and awards go on and on. Boitano also skated in, directed and produced ice skating shows for television. In the mid-1990s he was inducted into both the World and United States Figure Skating Halls of Fame.
Brian Boitano stars in a cooking show
Rick Diamond/Getty Images
If he wasn't a household by the late 1990s, the long-running animated comedy series "South Park" helped correct that. The show features a superhero based on the skater, and the movie "South Park: Bigger, Longer & Uncut" featured a parody song called "What Would Brian Boitano Do?" turning Boitano into a pop culture icon (via Britannica). And that's of course far from the end of it for the champion skater.
Boitano, 58 years old, is also a noted cook, and he went on to host a Food Network cooking series in 2009 called "What Would Brian Boitano Make?" Then in 2014, when he went to search out his Italian roots, he renovated an old home in Italy that once belonged to his family for a miniseries called "The Brian Boitano Project" on HGTV. For many, that might have summed it all, but not for Boitano. These days he's creating the food and drink menu for Boitano's Lounge inside the boutique Kindler Hotel in Lincoln, Nebraska with plans to open several more in Missouri and Baltimore (via USA Today).