This Is How Many Kids Robert Redford Has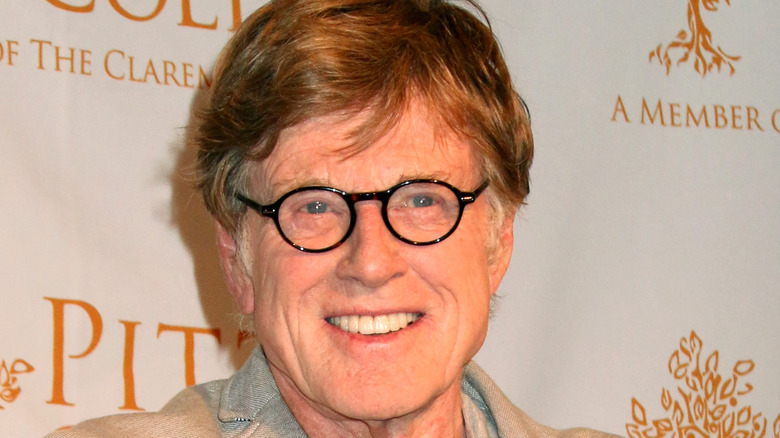 Kathy Hutchins/Shutterstock
Robert Redford is one of Hollywood's most esteemed and timeless personalities. The actor carries with him a rustic charisma that has cemented itself into the iconic wall of cinema throughout his years on screen and behind the camera. As an actor, he rose to fame throughout the 1960s and '70s in films like "Butch Cassidy and the Sundance Kid" and "The Sting," the latter of which won the Oscar for Best Picture. As a director, he's presented the moviegoing world with "A River Runs Through It," "The Horse Whisperer," and others that garnered critical acclaim (via Britannica).
His legacy on screen is unquestionable, but Redford has also led a wholesome life as a family man. Throughout his 30-year marriage with Lola Von Wagenen, he fathered four children — two boys and two girls. The couple's first child, Scott Redford, tragically died in 1959 from Sudden Infant Death Syndrome (SIDS), but the other three went on to build momentous and eclectic lives for themselves (per Wide Open Country).
His children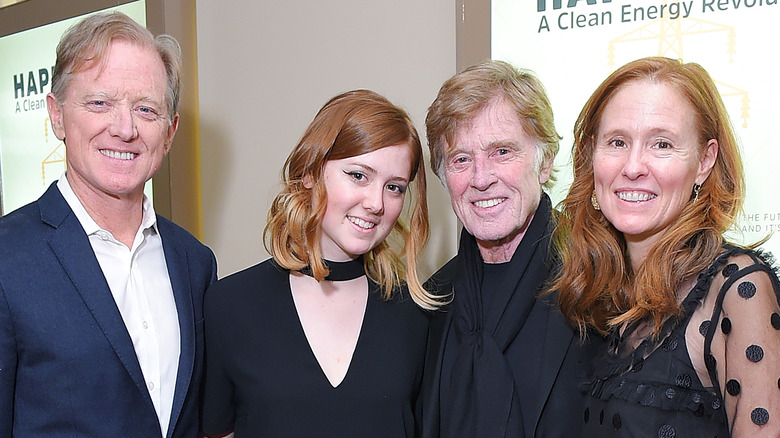 Michael Loccisano/Getty Images
Shauna Jean, The Sundance Kid's eldest kid, was born in 1960, one year after her late brother passed. She opted out of a career in acting and pursued art in another realm, establishing herself as a successful painter. It was reported in early 2020 that her estimated net worth was $2 million. She is married and is the mother of two children (via Married Biography).
In 1962, Redford and Von Wagenen welcomed their son David James ("Jamie") (above, left, next to his daughter, Lena). Before his untimely and tragic passing in 2020, Jamie carved his way in the world by becoming a documentarian and activist. He established the Redford Foundation in 2005 with his father, which is geared toward environmental restoration and awareness. He is survived by his wife Kyle and their two children, Lena and Dylan (per Wide Open Country).
Amy Hart Redford (above, right), the couple's youngest child, was born in 1970 and is the only one of the children to follow in their father's footsteps as an actor. Throughout her career, she's appeared in various television shows and films such as "The Sopranos," "Sex and the City," and "Maid in Manhattan." She's also directed several films and continues to be an active player in the industry (via Wide Open Country).
Robert Redford is currently married to his second wife, Sibylle Szaggars, a German painter. They have been married since 2009 (per Biography).