Whatever Happened To USA Skiing Star Lindsey Vonn?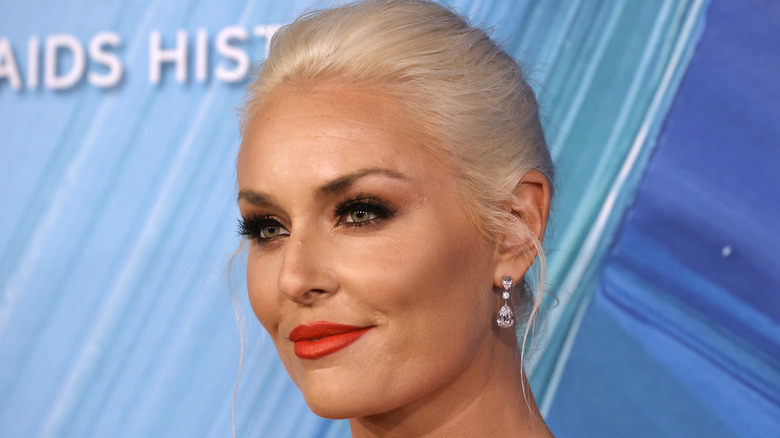 Frazer Harrison/Getty Images
Lindsey Vonn made Olympic history at the 2010 Vancouver Games when she became the first American woman to win the downhill skiing competition (via The New York Times). She also picked up a bronze medal in the super-G event at those same games. Vonn dominated the slopes, racking up a nearly record-breaking 82 World Cup wins during her long career. By early 2019, however, she was ready to stop racing after years of sustaining injuries. "My body is screaming at me to STOP, and it's time for me to listen," Vonn posted on Instagram (via The New York Times). 
After her final appearance at the 2019 world championships, Vonn started a new chapter in her life. She moved from Colorado to New Jersey to be with P.K. Subban, a professional hockey player whom she was engaged to at the time (via Ski magazine). While the pair eventually split, Vonn continued to take her life in new directions.
Lindsey Vonn still tackles skiing-related projects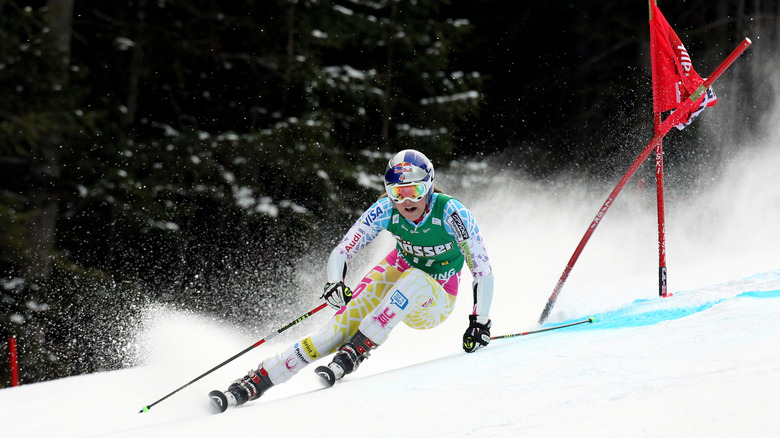 Christophe Pallot/agence Zoom/Getty Images
Vonn has tackled a number of television projects since leaving skiing. In 2020, she served as the host of the Amazon reality series "The Pack," which took humans and their pet dogs on a global adventure (via IMDb). Vonn then drew on her sports expertise to serve as a broadcast analyst for NBC Sports during the women's World Cup in 2021, giving her commentary on the women's downhill and super-G events. "It's so special for me to be seeing ski racing through a different lens," she said. She relied on her "expertise in the sport to add color to the stories of the incredible athletes, many of whom I competed against and know very well" for the project.
Around this time, Vonn announced that she had teamed up with the sports eyewear company YNIQ to develop her own line of ski goggles (via People). She also has an ongoing collaboration with Head on her own skiwear line. Taking her love of skiing in a different direction, Vonn established her own film production company with friend Claire Brown. The first project for Après Productions is a documentary on famed gold medal-winning skier Picabo Street (via Variety).
Lindsey Vonn tells all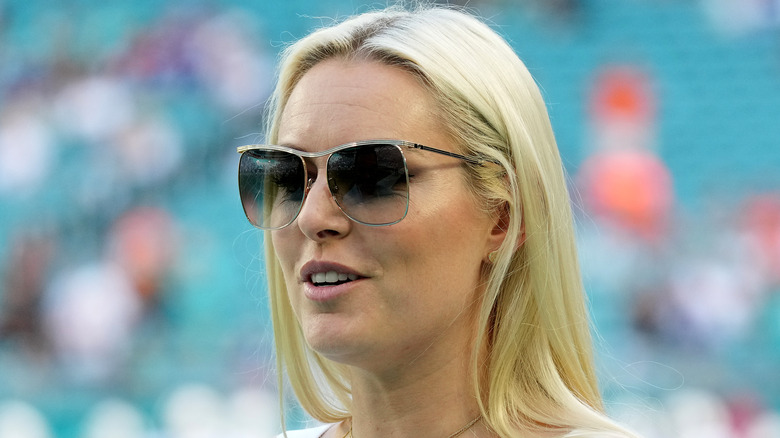 Mark Brown/Getty Images
Vonn has also continued to support charitable endeavors in her post-racing life. She established the Lindsey Vonn Foundation to help and support young people in reaching their goals through educational programs and by providing scholarships. So far, the organization has given more than $1.5 million in scholarship awards, according to the Foundation's website.
In January 2022, at 37 years old, (per Biography) Vonn shared her own journey to success and the details about the many challenges she faced along the way in her memoir "Rise: My Story." While many may know that she suffered several serious crashes on the slopes, few may have been aware of her personal struggles. Vonn told "CNBC Make It" that "I've had depression since I was a teenager" (via NBC). 
She explained that there were times "I just didn't want to get up. I thought it was pointless because I kept repeatedly getting injured." But Vonn continued to find ways to pull herself up and keep moving forward by journaling and setting goals for herself.