The Oscar Win That Changed Sidney Poitier's Career Forever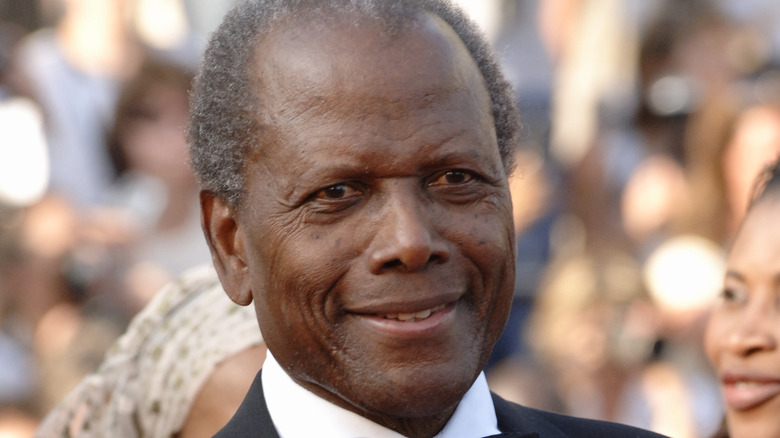 Featureflash Photo Agency/Shutterstock
Sidney Poitier, one of the greatest actors of his generation, and the first Black actor to win the Academy Award for best actor, died on January 6, 2022, at the age of 94, as The New York Times reported. As Biography notes, the Miami-born actor, born to Bahamian parents who were on vacation at the time, found himself frequently on the wrong side of the law in his home country. By the time he was a teen, he had been sent from his parents' tomato farm to the U.S. to get straightened out and figure out his calling in life. Within a few years, he started acting and worked his way up from the stage to the silver screen, at a time when roles for Black actors were limited.
By 1958, Poitier was making waves in the movie industry, getting recognition for his film work and even netting an Academy Award nomination for his role in "The Defiant Ones." However, it would be his turn in 1963's "Lilies of the Field" that would change not only movie history, but Poitier's career trajectory.
Race wasn't part of the plot of Lilies of the Field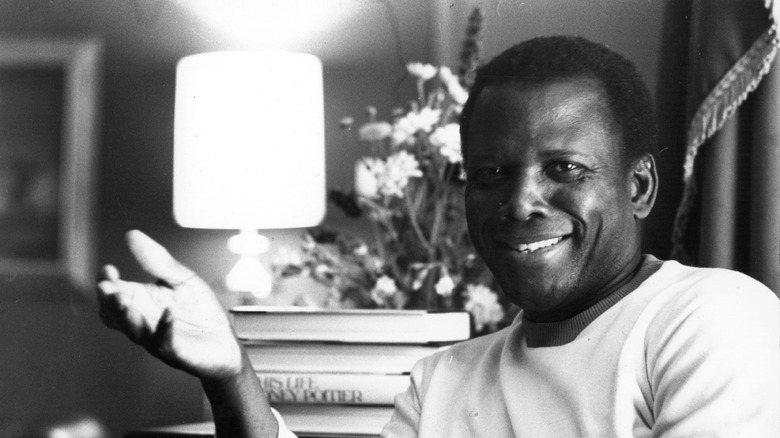 Evening Standard/Getty Images
Prior to "Lilies of the Field," Poitier had largely appeared in movies in which race played a role, for good or for ill, such as "Porgy and Bess" or "A Raisin in the Sun," as noted by Biography. However, in "Lilies of the Field," race was not intended to be an issue at all, according to the Santa Barbara International Film Festival. Indeed, the film is a simple and straightforward exploration of faith and kindness, following the story of Homer Smith (Poitier), a broke traveler, who befriends a community of nuns who don't speak English. "Race is never addressed. The movie is an allegory," writes author "Roger," who doesn't provide his last name.
A few months later, Poitier would take home the Oscar for best actor for his role in the film. His win was something of a juxtaposition, as he made history by being the first Black actor to win the award, while at the same time doing so for his work in a film in which race wasn't a factor.
As is often the case with actors following their first Academy Award win, Poitier's career was solidified, and he went on to appear in multiple other films, some in which race played a role and others in which his race didn't. His win didn't just establish him as a great Black actor, but a great actor regardless of his skin color.