Who Is The Bob Dylan Song It Ain't Me Babe Really About?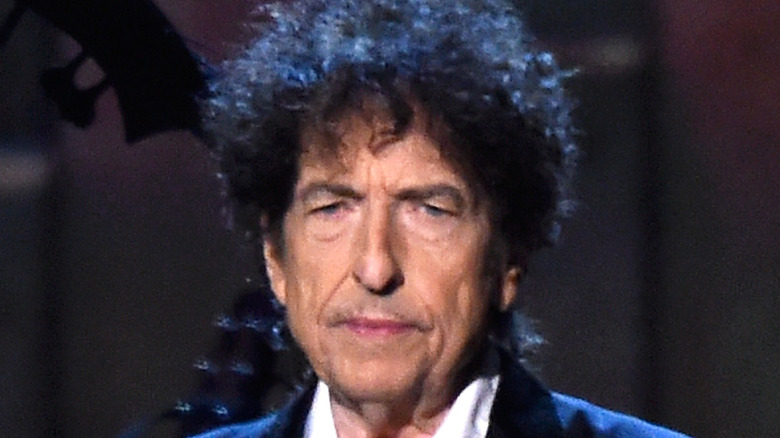 Frazer Harrison/Getty Images
Bob Dylan is one of the most celebrated musical entities of all time. His work, like that of the Beatles and various others of the same time period, is widely viewed as foundational to contemporary music and literature as a whole. Among other honors and awards granted to him throughout his career, Dylan traveled to Stockholm, Sweden, in 2017 and accepted the Nobel Prize for Literature (via BBC News).
Much of his lyrical aesthetic is defined by elaborate, obscure metaphorical prose and symbolism. Songs like "It's Alright Ma" and "Shelter from the Storm" hold true to form in this regard. However, a good part of his repertoire touches upon more personal and intimate subjects that are delivered in a relatively straight forward dialect. "It Ain't Me Babe," the last track on side two of Dylan's fourth studio album, "Another Side of Bob Dylan," encapsulates the melancholy estrangement of two lovers from one another (per Songfacts).
While the lyrics themselves aren't exactly obscure, the origins of the song, to a certain degree, are. However, most Dylan biographers agree that the ballad is inspired by his muse and former girlfriend, Suze Rotolo (via Far Out).
Suze Rotolo's influence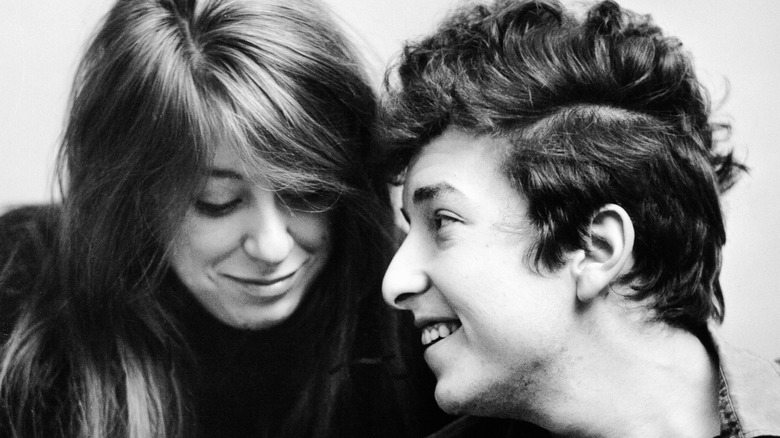 Michael Ochs Archives/Getty Images
Rotolo, who is pictured walking alongside Dylan on the iconic cover of his album "The Freewheelin'," was his lover in the early 1960s and the inspiration behind several of his other songs. "Don't Think Twice, It's All Right," "Boots of Spanish Leather," and "Tomorrow Is a Long Time" were all written after their split in 1963 and the famed singer was experiencing tremendous heartache (per NPR).
Fans and Dylan experts alike are of the opinion that, after traveling to Italy himself in search of her, he wrote "It Ain't Me Babe." However, the true meaning of the song has never been explicitly revealed (via Far Out). Regardless of its origins, "It Ain't Me Babe" is undisputedly one of the singer's most popular and widely recognized tunes.
On February 25, 2011, Suze Rotolo tragically died from lung cancer at the age of 67 (per The New York Times).