These Are The Three People Who Have Attended Every Super Bowl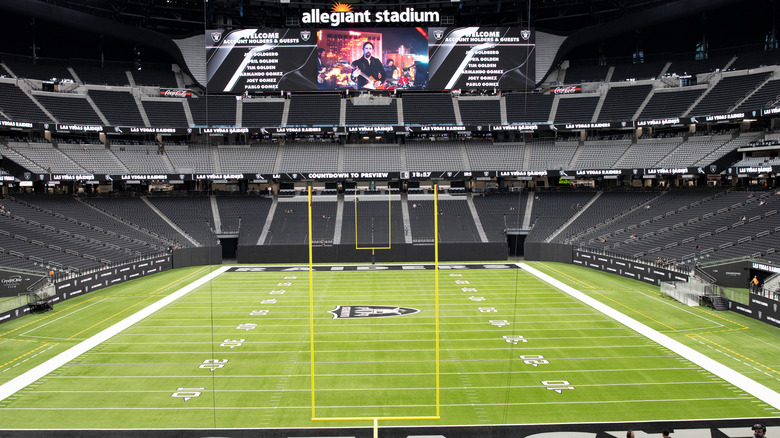 Count Chris/Shutterstock
Beyond all question, the biggest single sporting event in the U.S. every year is the Super Bowl. As Bleacher Report notes, the game routinely brings in TV viewership in the hundreds of millions, not just in the States, but worldwide. Considering that the game is the marquis event of the sporting year in America, and that there's a finite number of seats in any stadium in which the game is played, it should come as no surprise that Super Bowl tickets are difficult to come by. According to Ticketmaster, nosebleed seats at the upcoming Super Bowl LVI start at about $8,000 each, with more primo seats fetching tens of thousands of dollars. And that's to say nothing of the cost of lodging in the host city, transportation, food, souvenirs, etc.
Even with the financial and logistical barriers of attending any Super Bowl, a group of three men has attended every Super Bowl, despite overwhelming hardships in some cases, including one of the men nearly dying one morning in New Orleans.
Attending the big game, no matter what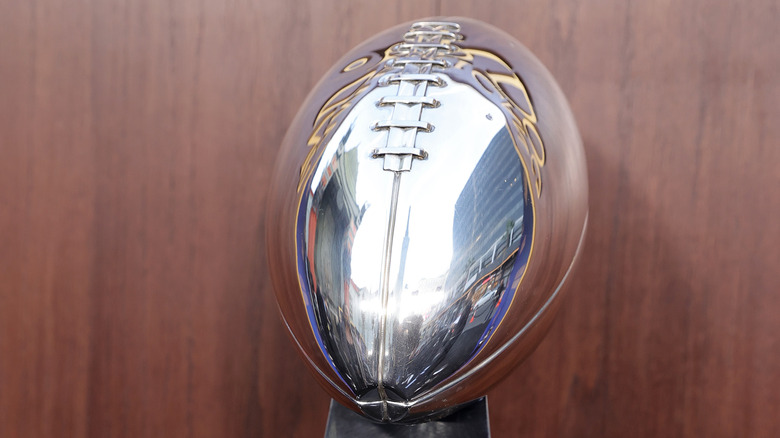 Amy Sussman/Getty Images
As of January 10, 2022, the Never Miss A Super Bowl Club has dwindled to three surviving members: Gregory Eaton, Tom Henschel, and Don Crisman. All three men are now in their 80s, and at least one of them is facing serious health issues. Regardless, all three men are committed to remaining in the club until the very end.
As The L.A. Times reports, back in the 1960s, when the Super Bowl first became a thing (called the NFL-AFL World Championship Game for the first two iterations), each of the men were able to score tickets through their jobs or family connections. As the Super Bowl started getting big, however, getting tickets became harder. For Super Bowl XXXII in 1998, Crisman showed up in San Diego with naught but hopes, and was eventually able to score a ticket from a group of friends who had a no-show. Tom Henschel, by comparison, wasn't about to let a serious illness stop him. In New Orleans for Super Bowl VI, he woke up gasping for air and wound up in the emergency room. Not letting a simple matter like the possibility of impending death deter him, Henschel disconnected his IV and headed for Tulane Stadium for the game. Gregory Eaton, of Michigan, is hopeful that he'll live to see the Detroit Lions play in the big game, according to Fox 47. Unfortunately, the octogenarian has cancer, and the Lions didn't make the postseason this year.