How Much Was Robert Durst Worth When He Died?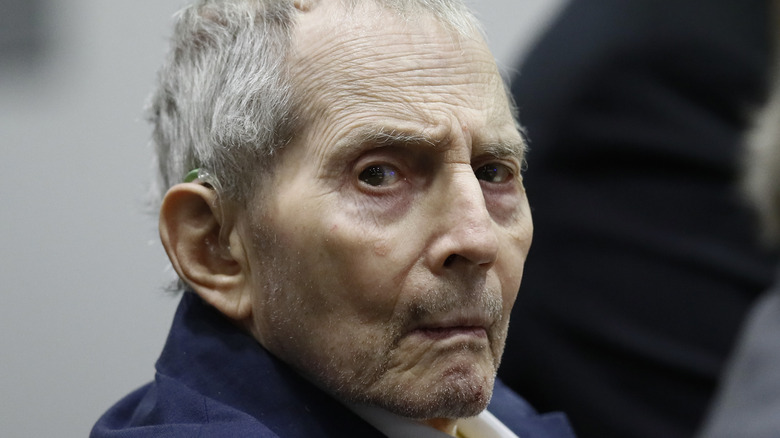 Pool/Getty Images
Convicted killer Robert Durst's lifelong sentence came to an end with his death on January 10. He was 78, per ABC News. Durst was serving a life sentence in California for the murder of his friend Susan Berman, and was expected to die in prison. Durst, who was a real estate heir and multimillionaire, was convicted in September 2021 for the crime he committed two decades earlier (via Reuters). One month later, he was sentenced to life without parole. Having long been suspected of Berman's murder as well as the murder of his wife and a neighbor, Durst managed to evade authorities for decades before he was finally caught in 2015.
His arrest came during the airing of a six-episode HBO documentary series titled "The Jinx." The series detailed his bizarre crime spree, which began with the disappearance of his wife Kathleen McCormack, a 2003 acquittal for another murder he was tried for in Texas, and his connection to Susan Berman and her sudden death (via Los Angeles Times). The trial for the latter case eventually went to court in 2020, per Rolling Stone.
Robert Durst's net worth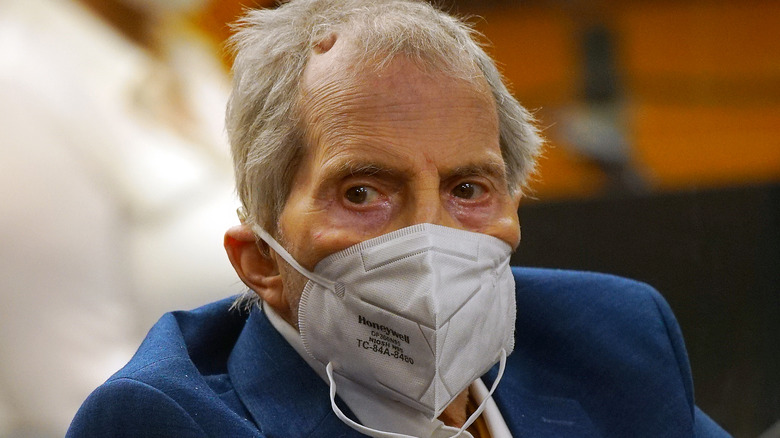 Pool/Getty Images
Robert Durst was the eldest child of New York City real estate developer Seymour Durst — a man credited with transforming the development of the city's Manhattan borough (via Godine). His father ran the family's Durst Organization for decades before stepping down and choosing Durst's young brother Douglas as his successor. Apparently, Robert had displayed some inappropriate workplace behavior, which disqualified him from taking over in his father's eyes. The succession created a rift between the brothers, per Forbes. Still, Durst grew up with the same wealth, and in 2006, he sold his share of the company for $65 million. At that time, he had some suspicion hanging over him for the disappearance of his first wife and seemingly getting away with the murder of Morris Black in Texas. 
After finally being captured, tried, and put away for his crimes, the frail and sickly multimillionaire caught COVID-19 (per CNN), and has left a hefty legacy of funds behind. Despite dying in prison, his estimated worth is equal to the amount he got out of the Durst Organization, per Celebrity Net Worth.