The Truth About Robert Durst's Relationship With His Siblings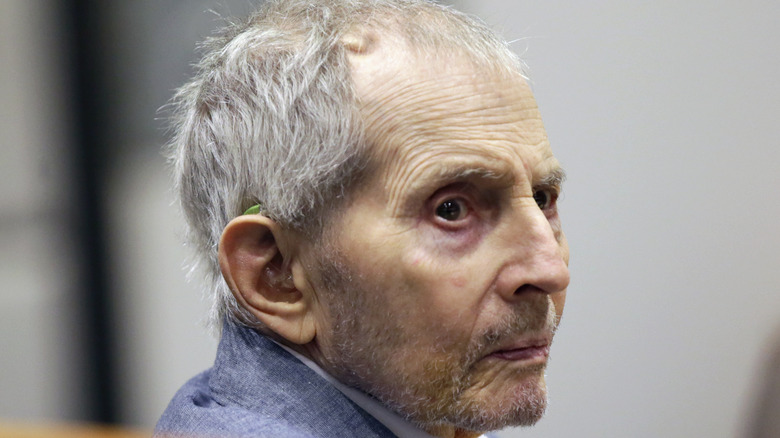 Pool/Getty Images
Millionaire and convicted murderer Robert Durst, featured in the 2015 HBO documentary "The Jinx: The Life and Deaths of Robert Durst," has died, according to CNN. He was serving a life sentence after a conviction for killing a friend named Susan Berman. He was also indicted for the murder of his wife, Kathleen McCormack Durst. Prosecutors also charged him with the murder of a third person, Morris Black, although Durst was acquitted on the grounds of self-defense, per the BBC. Durst was hospitalized with COVID-19 in October 2021, as CNN reports. His exact cause of death is under investigation. He was 78, and in poor health at the time that he died.
The Durst family owns and operates the Durst Organization, among the oldest family-run commercial and residential real estate companies remaining in New York City, according to the organization's website. Douglas Durst, Robert's brother, took over the enterprise in 1992, maintaining a leadership position to this very day, alongside several other members of the family. In addition to Douglas, Robert Durst had two more siblings from which he was estranged to varying degrees: Thomas Durst and Wendy Durst Kreeger. Each of the three played a part in bringing their brother to justice.
Two testified against him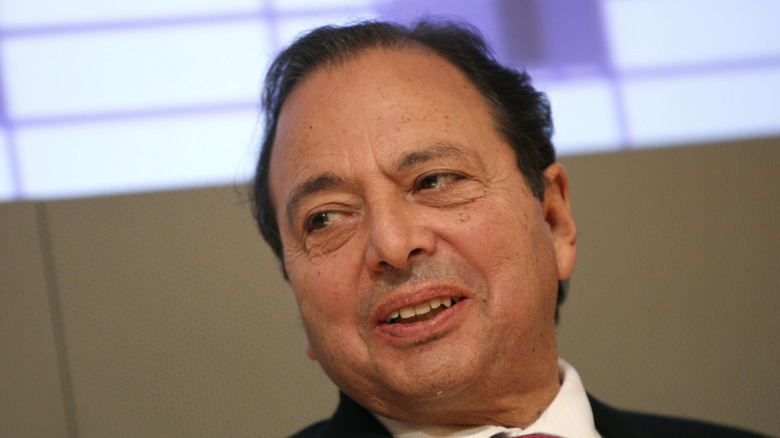 Bloomberg/Getty Images
Leading to the conviction of Robert Durst for the 2000 murder of Susan Berman, two of Durst's siblings testified against him in court. Per Crime Story, Thomas Durst was in declining health when he took the stand, testifying to his brother's apparent anger issues and the controlling nature of the relationship Robert Durst had with his wife, claiming that he feared Robert would kill him on a few occasions. Although Douglas Durst (pictured above) never saw any violence or anger directed at Kathie Durst from his brother, he also feared for his life at the hands of his older sibling, according to Los Angeles Daily News. 
Per Douglas Durst's testimony, Robert Durst claims to have witnessed the unusual death of their own mother, which he doubts, and that Kathie McCormack confided in him that Robert Durst was stealing from the family business. Wendy Durst Kreeger, the rare Durst sibling to not work for the organization, stayed somewhat more loyal to her troubled brother, Robert, although she seemingly believed him to be insane, per The New York Post. Reportedly, she stayed in contact and remained a confidant of Robert. However, she denies this, and she did not testify against him, according to The Guardian.