The Truth About Kenny Rogers' Friendship With Lionel Richie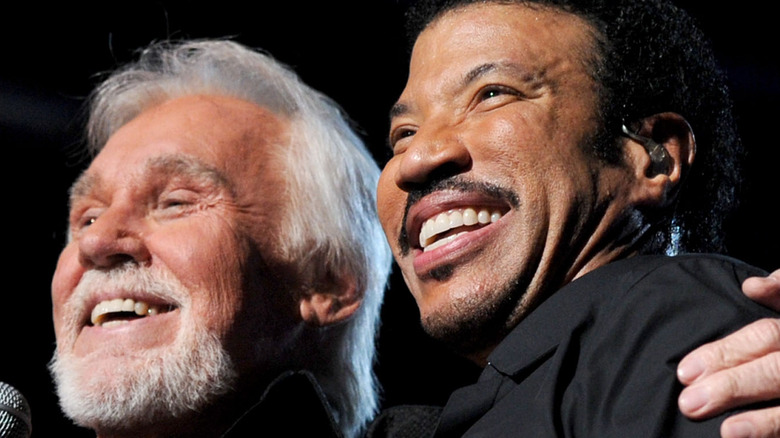 Kevin Winter/acma2012/Getty Images
Throughout the history of popular music, many artists have found success in more than one genre. For example, Elvis Presley may be remembered as the King of Rock, but his only three Grammy Awards, according to the awards' website, are for gospel music. Similarly, Darius Rucker came up in the 1990s alternative and rock scene with Hootie and the Blowfish, and is now a successful country musician.
Two other artists that also achieved success in multiple genres are Lionel Richie and Kenny Rogers, the former getting his start in funk and R&B before making it big in pop, the latter largely known for country music, but with a few pop hits to boot. Despite the fact that funk and country couldn't be much further apart, and that Richie and Rogers were quite different from each other personally, a hit record written by one and recorded the other formed the basis of a 40-year friendship and period of musical collaboration, one that only ended with Rogers' death in 2020.
Rogers and Richie became friends over 'Lady'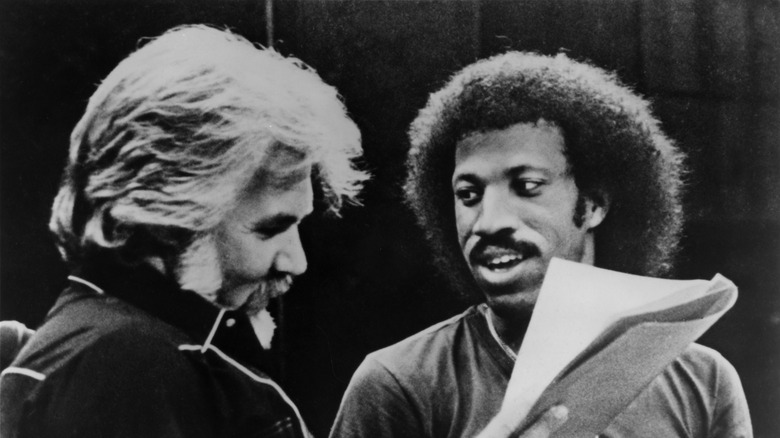 Michael Ochs Archives/Getty Images
Back in 1980, as People explains, Kenny Rogers was an established country artist on the lookout for a songwriter to provide him with his next big song (Rogers rarely wrote his own songs, as NPR News noted). Meanwhile, Lionel Richie was slugging it out with his funk band The Commodores, writing easy-listening love ballads that his bandmates often rejected. One such ballad was "Lady," which didn't work as a funk tune — and it would be four years before Richie left his band to strike out as a solo artist. Enter Kenny Rogers.
"Lady," of course, became a smash hit, and solidified Rogers as a country superstar — possibly the biggest of his generation, along with Dolly Parton and Willie Nelson. The song also became the basis of a decades-long friendship with Richie. Indeed, Richie would say that "Lady" marked the beginning of his solo career. "Everything that happened in my life, truthfully, from that moment on, had a Kenny Rogers stamp on it. I couldn't have asked for a better mentor," Richie said. Their friendship endured despite their 10-year age difference, and despite one man being Black and from a middle-class Alabama family, the other white and born dirt poor in Texas. "Abbott and Costello, Laurel and Hardy, whatever you want to call it. That was us," Richie said (via People), while also crediting Rogers with helping him navigate his transition from The Commodores to his own solo career.