The Mysterious Disappearance Of Kristen Modafferi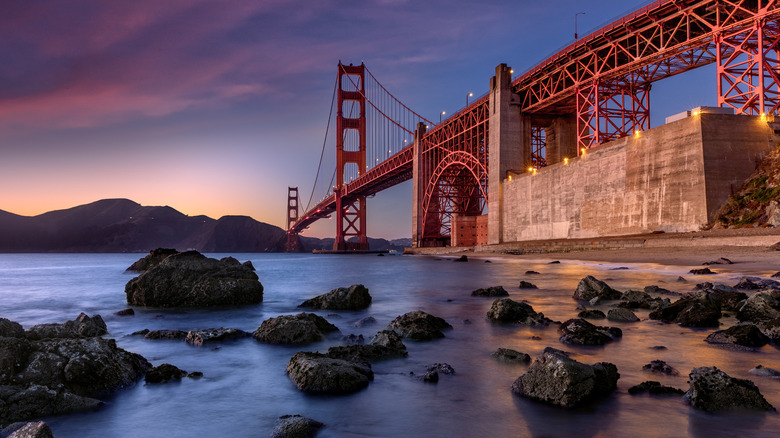 Dr_Flash/Shutterstock
In June 1997, 18-year-old Kristen Modafferi arrived in San Francisco to take a photography class at UC Berkeley. A college student at North Carolina State University, ABC 7 writes that Modafferi had received a scholarship to work and live in a different city for the summer. As she and her family had previously vacationed in the Bay Area, she chose it as her destination.
Modafferi took a job at a local coffee shop at the Crocker Galleria mall. A few weeks after her arrival, she ended a shift and told her co-workers she was headed to Land's End Beach. Modafferi clocked out, and one of her co-workers noted that she had stayed at the mall with an unidentified blond woman 45 minutes after leaving the coffee shop. Per Unsolved Mysteries, this would be the last anyone would see of Modafferi.
She did not show up to class or to her next shift. After she failed to return home, her roommates decided to call the police to report her missing (via The Shadow). Immediately, the search for Modafferi was on. Bloodhounds led investigators to Land's End Beach. They theorized that she had perhaps fallen into the water and drowned. However, a newspaper ad found in Modafferi's room and a bizarre phone call made to a local news station would make them think otherwise.
The clue found in Kristen Modaferri's basement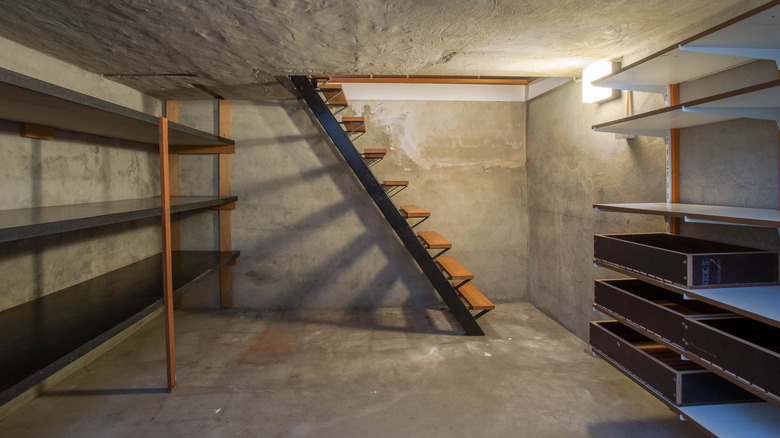 A-photographyy/Shutterstock
According to The Shadow, the personal ad read "friend seeking friend" to "share activities" like photography, music, and the beach. Police surmise that Kristen Modafferi either placed the ad or answered it. In addition, they believed the blond woman who was last seen with her was connected to the ad, but she has never been found. A few weeks after her disappearance, Unsolved Mysteries Wiki reports that a man named Jon Onuma called the ABC 7 news station and said that Modafferi had been killed by two women he knew.
Per The Charley Project, the women were questioned and told investigators that Onuma had harassed them due to a "work-related incident" involving his girlfriend, Jill Lampo. He then admitted he had made the phone calls to "cause problems" for the women. When investigators looked into Onuma, they found he had a history of abusing women and using personal ads. Furthermore, a search of his home led them to Lampo's diary. Pages from the time Modafferi had disappeared were torn out. Despite this, Unsolved Mysteries writes that there was no "clear evidence" to connect him to her disappearance.
A 2015 investigation of Modaferri's Oakland basement detected "human decomposition" (via ABC 7). It's theorized that she had been killed there, and her body was transported elsewhere. As of 2022, the case remains unsolved, as Modafferi has never been found. Her father has stated that he believes Onuma and Lampo are "hiding something."