The Reason Tanya Tucker Missed Her First CMA Win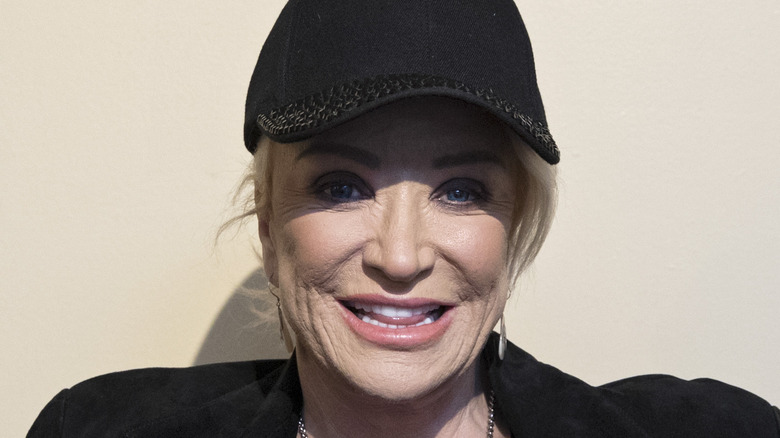 Brian Ach/Getty Images
Country music fans are some of the most dedicated in the world. They cozy up to the artists they adore like they would an old friend and know their songs in a way that suggests that they could have written them themselves. For 50 years, they've cozied up next to Tanya Tucker in true fashion.
Tucker first cracked the surface of stardom — or rather smashed right through it — in 1972 at the mere age of 13 after releasing her iconic anthem, "Delta Dawn." Since then, she's released over two dozen albums and has been nominated for 14 Grammys, taking two of them in 2020 (via The Boot).
In 1991, she was awarded her first CMA in the Female Vocalist of the Year category (per Infoplease). Many fans thought the honorary merit was far overdue and were excited to watch her cross the stage and accept the well-deserved trophy, but were puzzled to observe that she wasn't in attendance at the ceremony. As it turns out, Tucker was in a hospital bed at the time, recovering from the birth of her son, Beau Grayson Tucker (via The Boot).
Beau Grayson Tucker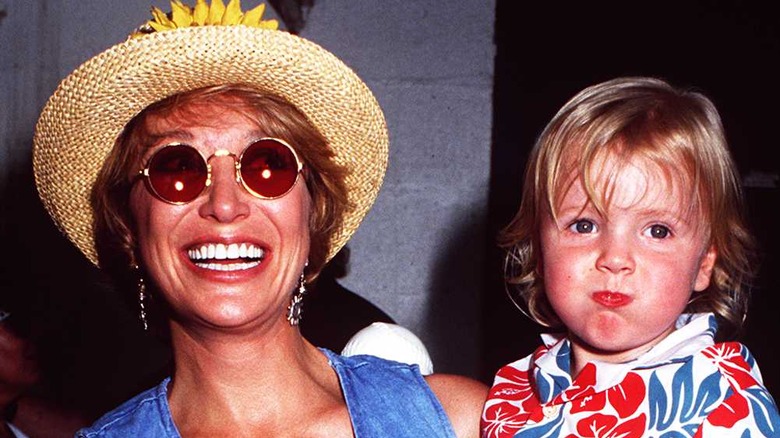 Tammie Arroyo/Getty Images
Beau Grayson Tucker, the first and only son of Tanya Tucker and ex-partner Ben Reed, was born on October 2, 1991. Tucker and Reed dated from 1987 to 1993 and had two children together, Presley Denita Tucker and the aforementioned Beau. In '93, Tucker cast Reed in her music video for "Soon" (via Rare Country).
Beau, like his mother, navigates the world of country music as a musician, primarily playing guitar for various acts. He regularly attends his mother's shows and helps out in any way he can. He has two sisters, Presley and Layla, both of whom are also pursuing careers as country musicians (via Amomama). While the children of the cherished country star don't often saturate tabloids with their personal lives, they maintain a strong relationship with their mother and are out to make names for themselves in their own ways. After the birth of her son, Tucker gracefully accepted her CMA and sports a catalog of music that is renowned by fans and fellow musicians alike.