Janet Jackson On What It Was Like To Work With Tupac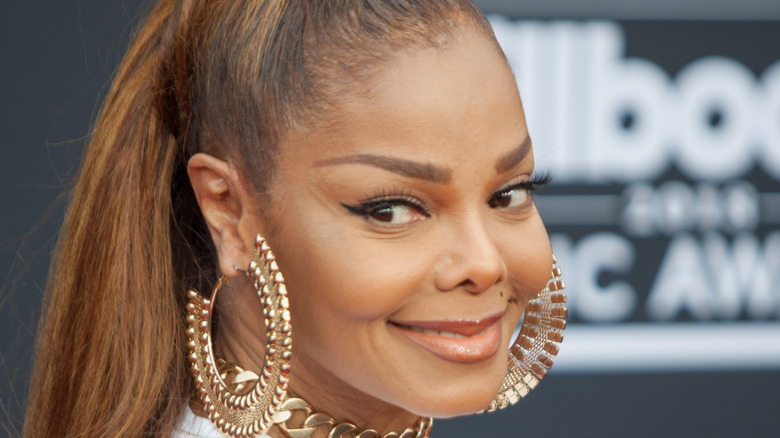 Jamie Lamor Thompson/Shutterstock
Janet Jackson and Tupac Shakur, two such disparate characters in a lot of ways, are both giants of the musical world. Shakur, per Britannica, was a rap pioneer during the rise of the genre, and his death in September 1996, aged just 25, was widely lamented. How much more he could have achieved if his time hadn't been cut so tragically short.
This isn't to say, of course, that he didn't make the very most of his life and his renown. As IMDb reports, Shakur was an actor as well as a rapper, appearing in 1992's "Juice" and 1994's "Above the Rim." In between, he starred in "Poetic Justice," alongside Jackson, and she had a fantastic and unexpected time working with her co-star.
"I adored him so," she told Real 92.3 LA in August 2018 (via YouTube), explaining that she saw aspects of Tupac's personality that would surprise many. Of his tough, unflinching persona, she said, "not to say that ... wasn't him, but he ... had another side to him, where he was fun and silly." According to Jackson, he could be a real joker, and he certainly didn't take punctuality seriously when shooting the movie.
Janet Jackson had a memorable time filming Poetic Justice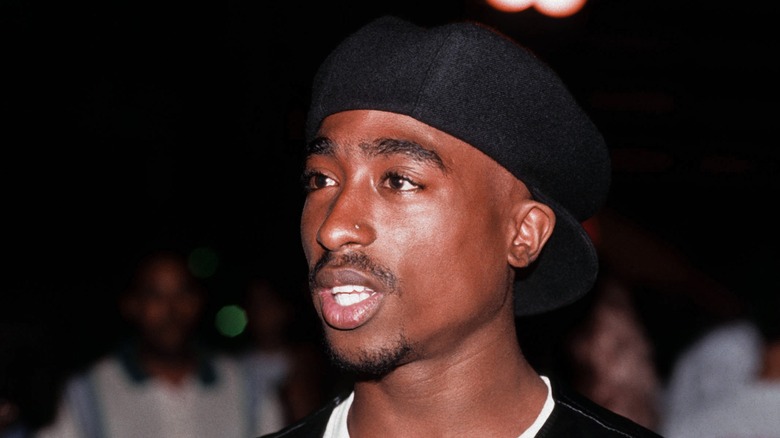 Al Pereira/Getty Images
To her chagrin, Janet Jackson told The Cypher Podcast in September 2018, Tupac soon developed a nickname for her. "He would call me Square ... probably because he thought I was square." It's natural to think that the more reserved and introverted Jackson may not strike a chord with such a larger-than-life character, but it seems that the pair enjoyed an unusual but solid friendship despite their differences.
These differences extended to their attitudes to "Poetic Justice" timekeeping. Jackson, being the square she apparently was, made sure that she was timely when it came to arriving on the set, but Tupac had no such concerns. She stated that she and the team would often find themselves "waiting patiently" for Tupac to emerge from his hotel room. At the same time, though, she was careful to address her interviewers' concerns that he may have been egotistical. "Honestly ... I think he was very special, incredibly talented," she said on Real 92.3 LA (via YouTube), making her views quite clear. "For me, he wasn't a diva."
Their approaches to the acting craft were very different, as "Poetic Justice" producer Steve Nicolaides himself stated. "Janet was very quiet, hard-working and just about the business," he stated of his iconic co-worker (via Vibe). Nonetheless, the rap star had a great impact on her, and she enjoys the memories decades after Tupac's sad death. "I miss him, I really do," Jackson told The Cypher Podcast.