This Swiss Mountain Is One Of The Most Dangerous Places On Earth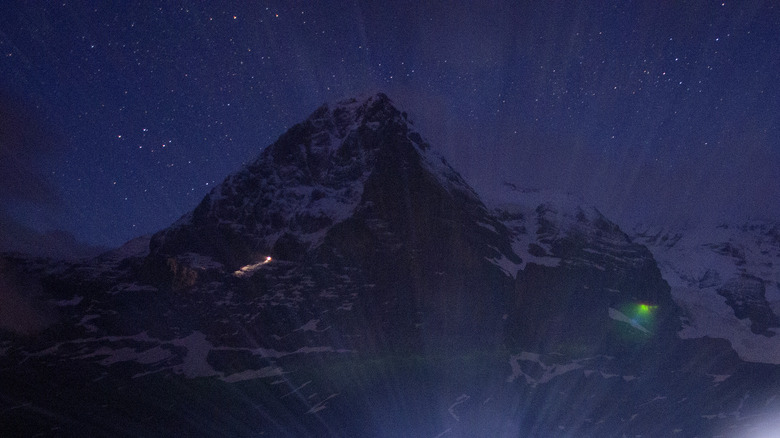 Kai-otto Melau/Getty Images
Travelers of the world are eager to explore Mother Nature's boundless playground in all its organic grandeur, but some places on planet Earth are especially harrowing and should be approached with extreme caution — or perhaps not at all. The Eiger mountain in the Swiss Alps is one such place.
Towering skyward at a fearsome 13,025 feet (3,970 meters), the Eiger is reputed by locals and the world beyond as one of the most dangerous mountains to climb. Since 1935, at least 64 unfortunate climbers have perished trying to brave its slopes. The first successful ascent of the summit was recorded in 1938 (per Beautiful World), but others in years to follow haven't been so lucky. The mountain's north face, which overlooks a slew of villages that have borne witness to many of its tragedies, has been the envy of many daring climbers. Inevitably, its infamous appeal has turned it into a grueling death trap (via Swiss Info).
Lives lost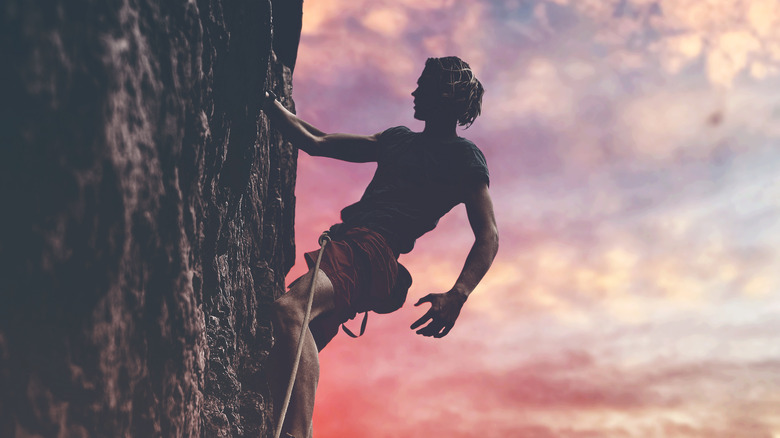 Vitalii Matokha/Shutterstock
In 2009, the bodies of two men on vacation from the Swiss army's mountain training center were recovered on the mountain's north face. The climbers, both of whom were believed to be experienced in the sport and well-equipped, were discovered by a search party days after they were reported missing by relatives. The searchers surmised that the unfortunates froze to death after becoming trapped along their route on the way back down (per Swiss Info).
During his ascent toward the top in 1966, American mountaineer John Darlin was observed falling to his death by one of the villagers below through the lens of his telescope. "I swung the telescope upwards, following the line of the climbers' ascent ... when a figure, dressed in red, entered the frame. It was stretched out, falling, turning as it fell. It feels to me now as if it hung there forever" (via Daily Mail).
Loose rocks and storms can arise at any instant along the face of the mountain, subjecting sportsmen to what has often become the circumstances of their demise. Some corpses are left to hang at the end of their climbing ropes for weeks until weather conditions allow for rescuers to reach them (per Swiss Info).