Whatever Happened To Ink Master Season 5 Winner, Jason Clay Dunn?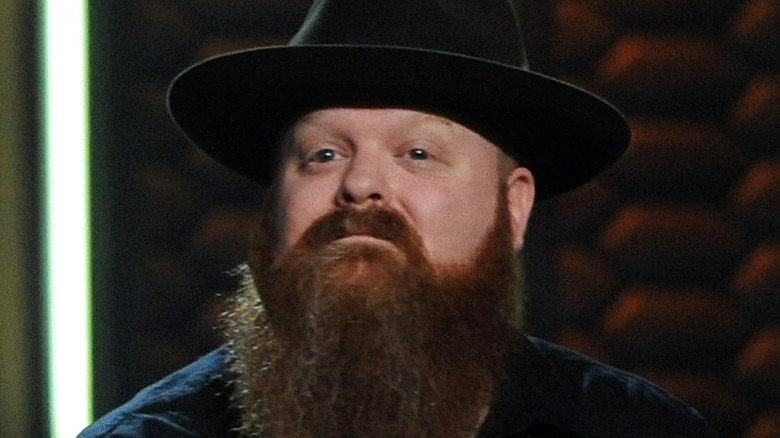 Brad Barket/Getty Images
We may receive a commission on purchases made from links.
Tattooist Jason Clay Dunn is best known for his work on seasons 3 and 5 of the Paramount Network's "Ink Master" (via Dunn's own website). Dunn placed six in season 3 before winning season 5, winning praise for his versatility and work in the Neo-Asian style (via Paramount). The Ontario, California native trained to be a tattoo artist early in his life, completing his apprenticeship at the age of 19. On both of his seasons, he notably clashed with Joshua Hibbard, who became something of a heel for openly criticizing others' work. He also gained admiration from viewers for managing his struggles with anxiety.
At the time of his "Ink Master" runs, Dunn was listed by the television network as the owner and lead artist at the tattoo studio and art gallery Tattoo Alchemy in Montclair, California. But is Tattoo Alchemy still active? And what is Dunn doing now that the show is over?
Still inking, but his studio is no more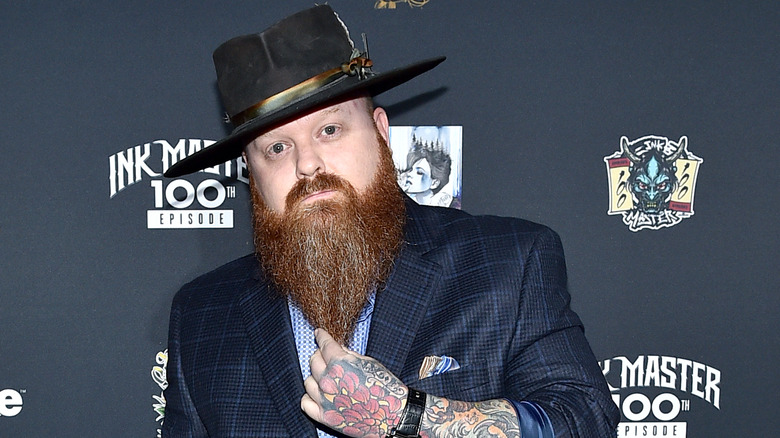 Mike Windle/Getty Images
Tattoo Alchemy in Montclair is currently closed, after 10 years in operation. Dunn announced the closure in a post on Instagram on August 6, 2020. Dunn wrote in the post that he was developing a private studio and that he was looking forward to focusing on himself and the experience of his customers.
Dunn has also returned to the world of Ink Master, appearing on the spinoff "Ink Master: Redemption," in an attempt to fix the tattoo of a "human canvas" who walked off on Dunn in a previous season.
Though he isn't operating and working at Tattoo Alchemy anymore, customers can still reach out to him for large commissions as well as some smaller tats, according to his Instagram. On his website, Dunn has a booking form, and he posts updates of his inks and artworks on his Instagram.
"With the end of the year near I am grateful to still be tattooing at this age," he recently wrote. "I am currently taking deposits and time off to be with loved ones."