The Antiques Roadshow Fraud Incident Explained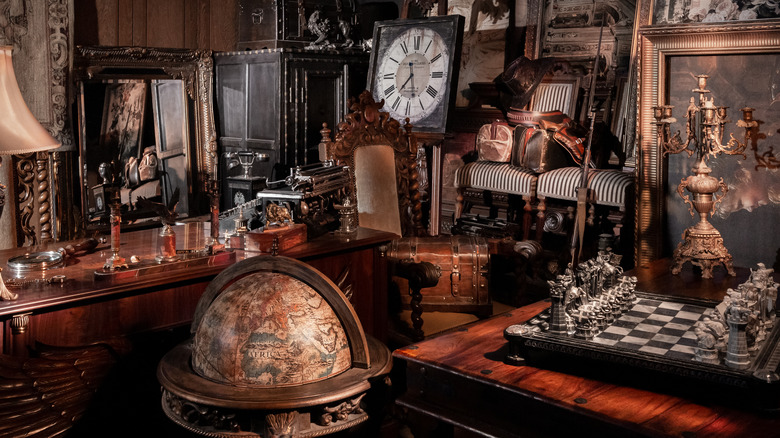 Marina Gudimovich/Shutterstock
Viewers love to watch "Antiques Roadshow" to see what the program's appraisers say about the family heirlooms and unusual items participants bring in. Sometimes an object is way more valuable that the participant expected, and other times it's found to be worth much less. But two appraisers, George Juno and Russ Pritchard, used their time on "Antiques Roadshow" to help enhance their reputations and fatten their wallets (via ABC News).
In 1996, Juno and Pritchard staged an appraisal for the TV show, having an associate named "Steve" bring a Civil War sword (via Live Auctioneers). The pair coached Steve on what to say about the sword, giving him a tall tale to tell about how he once used this weapon to cut watermelons as a child. In what is now known as the watermelon sword incident, the pair valued the weapon at $35,000 and Steve acted surprised about the news. Of course, Juno and Pritchard already knew the value, as they had given Steve the sword. But they pulled this stunt in hopes of getting more airtime on "Antiques Roadshow" and to promote their business, American Ordnance Preservation Association. The pair did something similar with a Revolutionary War sword in a different episode (via the New York Post). Going on TV, however, also made Juno and Pritchard more visible to the authorities as well.
Juno and Pritchard made big money on Civil War artifacts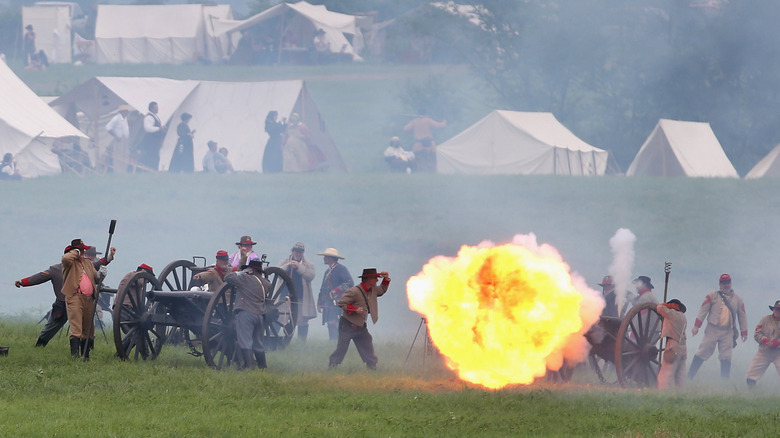 John Moore/Getty Images
Juno and Pritchard did attract new customers with their "watermelon sword" segment, and they ended up conning several of them in different ways. The pair convinced the descendants of Major Samuel Wilson, a Union Army officer, to sell one of his swords (via ABC News). They told the family that they were acting on behalf of the Harrisburg National Civil War Museum and the sword was worth $8,000 (via Live Auctioneers). Juno and Pritchard promised that the sword would be displayed at the museum, which swayed the Wilson family into agreeing to the deal. The pair then sold the sword to a private collector for $20,000.
The reported scam Juno and Pritchard pulled on George E. Pickett V brought them an even bigger windfall. They told Pickett that the sword and other items he had from his famous relative George E. Pickett, who played an important role at the Battle of Gettysburg, was worth $88,000. The pair turned around and sold those things for $880,000. Pickett sued Juno and Pritchard in 1999, winning a $800,000 settlement from a jury. That was just the beginning of the pair's legal woes.
Juno and Pritchard face federal charges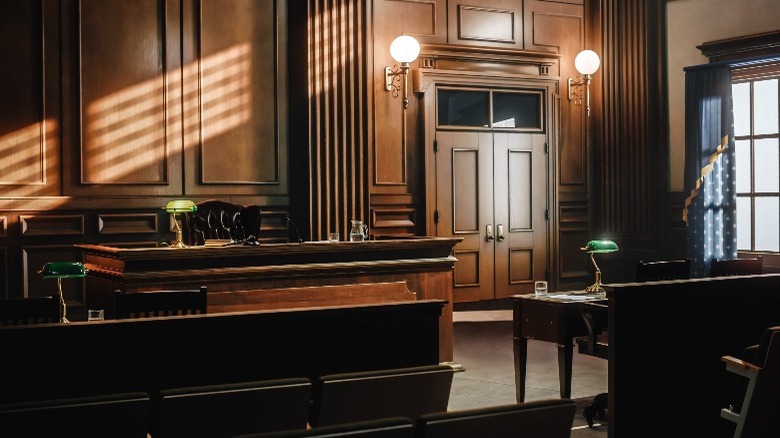 Gorodenkoff/Shutterstock
As the Pickett case became well known and stories about Juno and Pritchard's other shady dealings circulated, the producers of "Antiques Roadshow" decided to cut ties with the pair in 2000 (via ABC News). Juno and Pritchard then were brought up on federal charges involving fake appraisals, wire fraud, and use of the federal mail the following year. But there's no honor among thieves, apparently. Juno cut a deal with authorities in 2002 to get a lesser sentence for himself (via The Morning Call). In exchange for testifying against his former business partner, Juno received a six-month sentence, which he was allowed to serve in a work-release type of program. He was also required to pay a $30,000 fine.
Pritchard received a one-year sentence for his part in the military antiques fraud scheme, according to Antique Week. He was also hit with an order to pay $830,000 in restitution to his victims. Despite spending time behind bars, Pritchard didn't really seem to learn his lesson. He soon found himself in more legal hot water in Pennsylvania. According to the Delaware County Times, he pled guilty to theft-related charges and received jail time in a state prison in 2008. The following year, Pritchard pled guilty to more theft-related charges and to using deceptive business practices. This earned him an additional four-to-eight years in state prison.