The Real Reason Mötley Crüe Fired John Corabi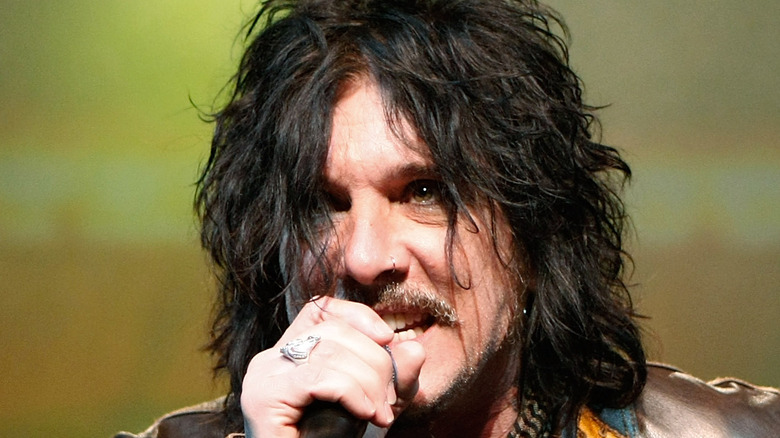 Ethan Miller/Getty Images
There's no question that rock n' roll can get more than a little rocky from time to time. The road is often tumultuously paved with conflict, confusion, and relationships gone awry. If there ever was a band who sported all of those things (and then some) to a monumental degree, it's Mötley Crüe. Crüe's saga is truly one of the most remarkable in rock history, and much of it entailed the swapping out of seemingly crucial members from time to time.
In 1992, colossally renowned frontman Vince Neil was discharged from the group for a series of grievances between bandmates and was replaced shortly after by John Corabi (via Rock Celebrities). The renewed aesthetic that followed the new singer's presence encapsulated the band's self-titled 1994 record and multiple tours to follow. However, Corabi's stint in Mötley Crüe came to a close in 1997 when Neil was reinstated as the lead singer, the label resolving that the band's future was fatally compromised without him (per Ultimate Classic Rock).
The Corabi saga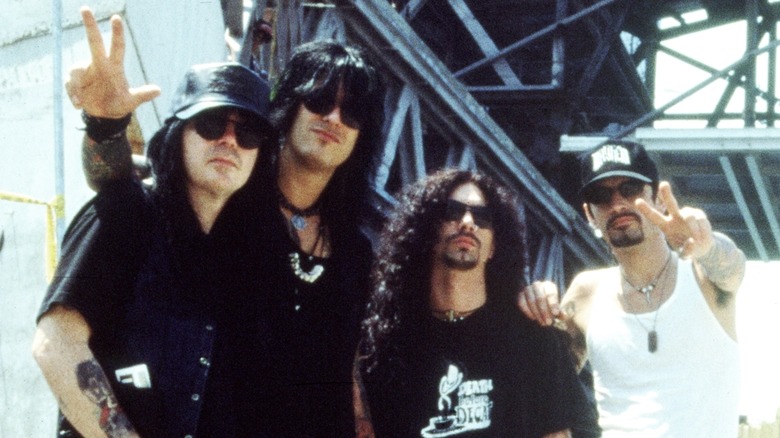 Bill Ragan/Shutterstock
"I went to rehearsal one day, and when I walked in and saw all the managers and the lawyers, I'm like, 'Uh oh. This isn't going to be good.'" Corabi shared after the fact. "They basically said, 'Hey man, thanks for all your efforts. We love you, but the record label just isn't going to support this version of the band.' Out the door I went" (via Ultimate Classic Rock).
After growing accustomed to a sound that become trademark for Mötley Crüe throughout the '80's, fans understandably weren't too keen on welcoming an unfamiliar voice in place of Neil's. Despite his controversial reception from listeners, Corabi stated that he understood why fans didn't warm up to the new style that followed his installment (per Ultimate Guitar). In a 2015 interview with 100 Percent Rock Magazine, Corabi talked about personnel changes: "... I get the fans, I get why they were upset when I was in the band. I understand it. I don't disagree with them."
From 2013-2019, John Corabi fronted The Dead Daisies until his replacement with Deep Purple's Glenn Hughes (via Consequence).