Whatever Happened To Hugh Scully From Antiques Roadshow?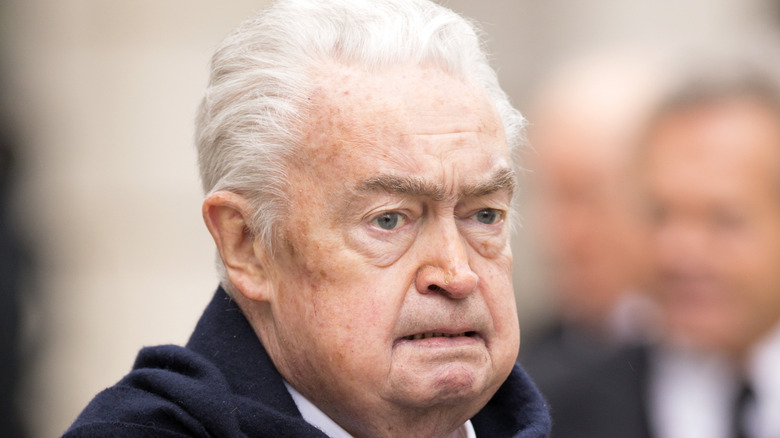 Max Mumby/indigo/Getty Images
Hugh Scully rose to fame as a presenter on the popular British show "Antiques Roadshow." He joined Arthur Negus to host this antiques appraisal program in 1981 (via BBC). Scully brought his years of experience as a radio and television journalist and his own love of antiques to the series. He had even been the chair of an earlier radio program called "Talking About Antiques" (via The Guardian). Scully once remarked that working on the show was "a delight and one of the best jobs in broadcasting."
Scully stayed with "Antiques Roadshow" for 19 years. While on the show, he and his wife Barbara created their own company, Fine Art Productions, which made several documentary series. One of their best-known documentaries was about former Prime Minister Margaret Thatcher, titled "Thatcher: The Downing Street Years." Scully received a very tempting offer in 1999. Rather than having any appearance of a conflict of interest, he left "Antiques Roadshow" to pursue a new, lucrative venture.
Hugh Scully joined an online auction house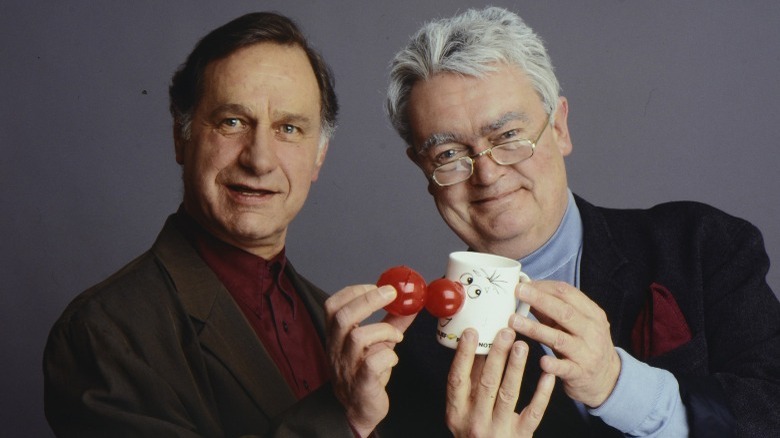 Comic Relief/Getty Images
Hugh Scully, a fixture on Sunday night television in England, packed it all in to join the online auction house QXL (via The Guardian). He received more than $4 million and a 10% cut of the profits in this five-year deal. Scully said at the time that he was "delighted to be playing a role in the online revolution." While the site enjoyed some success early on, the company ended up closing its doors in 2008 (via ZD Net).
In addition to working for QXL, Scully did make a few appearances on television. He served as a host for "Britain's Finest" in 2003 and as a contributor to the 25th anniversary special for the documentary series "Watchdog" in 2005 (via IMDb). Scully had been planning to move to France in 2015, but he died before he could make the move. He had worked in Paris early on in his career, and he had planned to live in the Dordogne. Scully died in his Cornwall home on October 8, 2015.
At the funeral, his son Charles Scully said that his father's "ability to talk to everybody from a shopkeeper to a president will be sadly missed" (via BBC). A special tribute to his television career was also included in the service, with playing of the "Antiques Roadshow" theme song.