Who Is Leonard Cohen's Chelsea Hotel No. 2 Really About?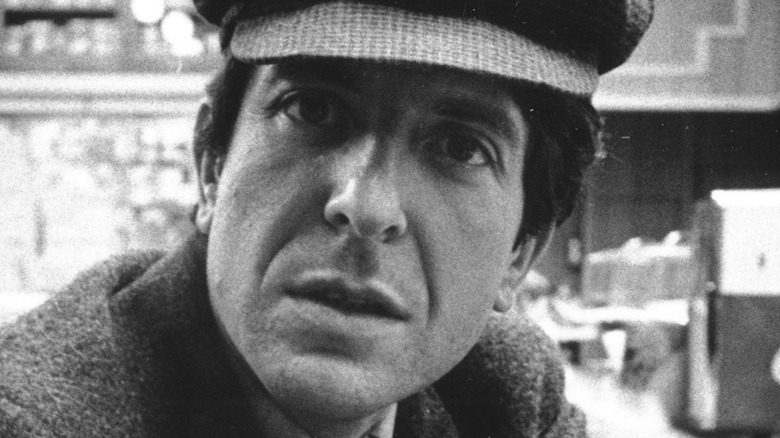 Roz Kelly/Getty Images
Leonard Cohen's 1974 song "Chelsea Hotel No. 2" is about a sexual encounter Cohen had with a woman at New York City's famed Chelsea Hotel, per Genius. For a while, Cohen only said the song was about a singer that had died, but then, in a 1976 concert, he revealed the identity of the late singer in question: Janis Joplin, who had died of a heroin overdose in 1970.
Joplin and Cohen were both staying in the Chelsea Hotel in 1968, according to Rolling Stone, and ran into each other at the elevator one night. She said she was there looking for the country musician Kris Kristofferson, whose song "Me and Bobby McGee" she later famously covered. He claimed he was Kris Kristofferson. "Those were generous times," Cohen would later recount. "Even though she knew that I was someone shorter than Kris Kristofferson, she never let on. Great generosity prevailed in those doom decades."
They spent the night together, and later, a year after Joplin's death, Cohen began penning his memories of the rock singer in "Chelsea Hotel," later adding to it substantially and changing the name to "Chelsea Hotel Number 2" to reflect the updates.
'I've always disliked the locker-room approach'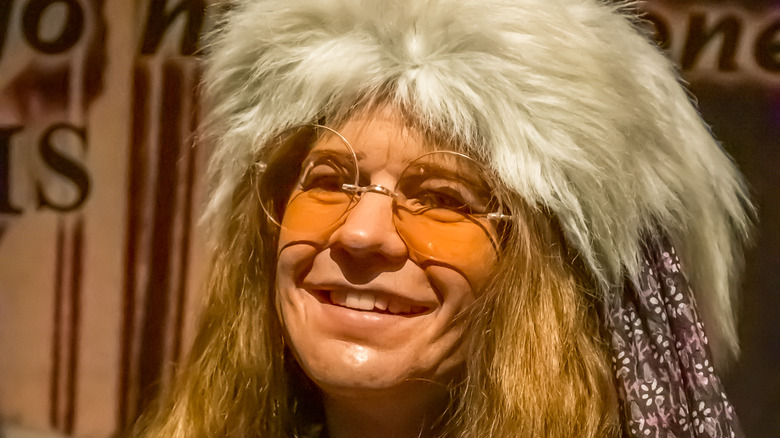 Oleg Anisimov/Shutterstock
In the decades after their dalliance, Cohen said he regretted revealing Joplin's connection to the song. "I've always disliked the locker-room approach to these matters," he told the BBC in 1994, per Rolling Stone. "I've never spoken in any concrete terms of a woman with whom I've had any intimate relationships, and I named Janis Joplin in that song. I don't know when it started, but I connected her name with the song, and I've been feeling very bad about that ever since. It's an indiscretion for which I'm very sorry, and if there is some way of apologizing to the ghost, I want to apologize now, for having committed that indiscretion."
But as Rolling Stone points out, Joplin had revealed that she and Cohen had slept together in a previous interview. She said that she slept with Cohen — as well as Jim Morrison — "without really liking them up front, just because I knew who they were and wanted to know them. And then they both gave me nothing. I don't know what that means. Maybe it just means they were on a bummer." After a decades-long career, Cohen died in 2016.