The Heart-Wrenching Death Of Wanda Young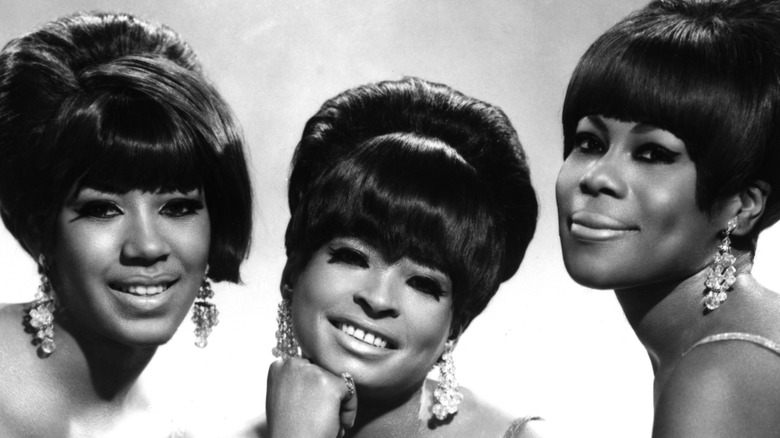 Michael Ochs Archives/Getty Images
On December 15, 2021, classic Motown singer Wanda Young (above, center) died from complications relating to chronic obstructive pulmonary disease (COPD), which "causes obstructed airflow from the lungs" (via Mayo Clinic). She was 78, as the New York Post reports. As a teenager, Young had a successful career in music, most notably performing with The Marvelettes, a doo-wop girl group active from the early '60s through 1970. With the Marvelettes, Young is linked to a number of immortal pop hits like "Please Mr. Postman" — the first No. 1 hit on the Billboard Charts for the Motown record label, according to People Magazine. On the death of Wanda Young, Motown Classic Tweeted, "We are so saddened by the news of Wanda Young of the Marvelettes passing. ... Her legacy will continue to live on."
Young originally aspired to be a nurse. The life and music career of Wanda Young might have turned out very differently if she hadn't taken up an invitation from a friend to audition for the group with which she'd one day make her name. A group that wasn't even called the Marvelettes at the time of her audition.
As Pitchfork reports, when Wanda Young was approached by her Michigan high school classmate Gladys Horton — who died in 2011 and was also a founding member of The Marvelettes — the band in question had a completely different, but somewhat similar name: The Marvels.
She wasn't an original member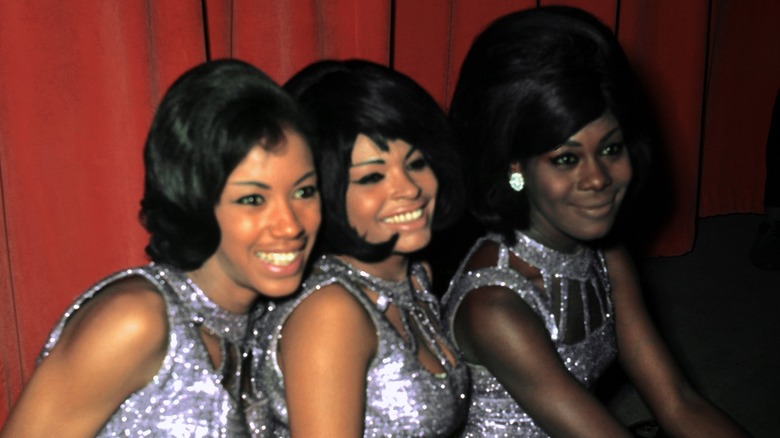 Michael Ochs Archives/Getty Images
A founding member of the group had recently quit, and Horton thought her friend could be the perfect replacement. Young (above, center) took her up on the offer, and soon, the name of the group was modified by Berry Gordy Jr. to The Marvelettes. By 1961, the band had recorded and released "Please Mr. Postman" — Young was 18 years old — and would go on to record a number of other hits for the Motown label, working in close collaboration with Smokey Robinson on several occasions (via AllMusic).
The Marvelettes have been twice nominated for the Rock & Roll Hall of Fame, according to Pitchfork. Despite all that success, Wanda Young was not immune to tragedy in her personal life, losing several people close to her in shooting incidents, most notably her own adult child in 2015. Young also had a history of substance use disorder and mental illness. In 1989 she was invited to participate in a new Detroit record label, but showed up "a decrepit mess" and "quickly returned to obscurity" (via The Guardian). After her Marvelettes years, she lived off recording royalties, according to her daughter Meta Ventress. "I told her constantly, 'All these people love you. And she'd say, 'Wow'" (via The New York Times).
Following the death of Wanda Young, former Miracles singer Claudette Robinson wrote, "Wanda was a star on Earth and now she is a star in Heaven. Put on some #Marvelettes and turn it up" (via Pitchfork). Young is survived by three children, seven grandchildren, a great-grandchild, four sisters, and four brothers.