The Surprising Way Smokey Robinson Met The Motown Founder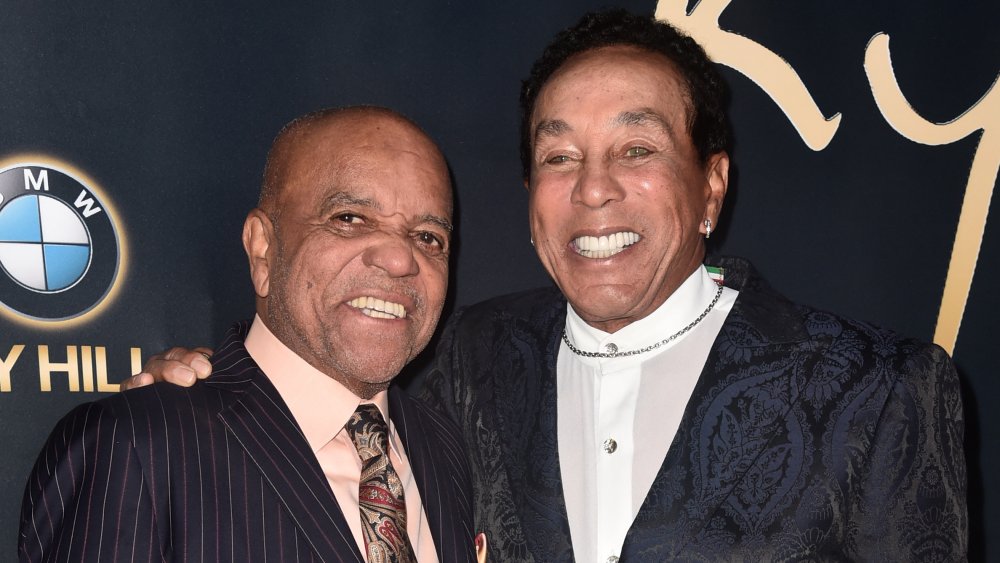 Alberto E. Rodriguez/Getty Images
Smokey Robinson is practically synonymous with Motown Records. According to Biography, he's known as the King of Motown and has spent nearly his entire professional career with the label. First was his stint with his group The Miracles and their energetic, iconic R & B hits like "Shop Around" and "I Second That Emotion," and then as a solo artist with more mellow, romantic hits like "Quiet Storm" and "Just To See Her."
Robinson served as a songwriter and producer for other Motown artists like Mary Wells and the Temptations, and was vice president of Motown for many years. Biography called him "second only to Berry Gordy in the founding of Motown." It was a chance meeting with Gordy on what seemed like a terrible day in Robinson's professional life that gave rise to a partnership that changed the lives of both men for the better.
Per Way Back Attack, in 1957 Smokey Robinson and his group The Matadors went to audition for singer Jackie Wilson's manager, Nat Tarnopol. Tarnopol reportedly saw "a juvenile version of The Platters and he showed them the door." Berry Gordy was working for Tarnopol at the time, heard the audition, approached the group, and offered his help. In an interview with the Christian Broadcasting Network, Robinson remembered  Gordy introducing himself and asking where their songs had come from. Said, Robinson, "I wrote 'em," and when Gordy asked if he had more, Robinson mentioned he had "a loose-leaf notebook with about 100 songs in it."
'That's one of my proudest things in my life'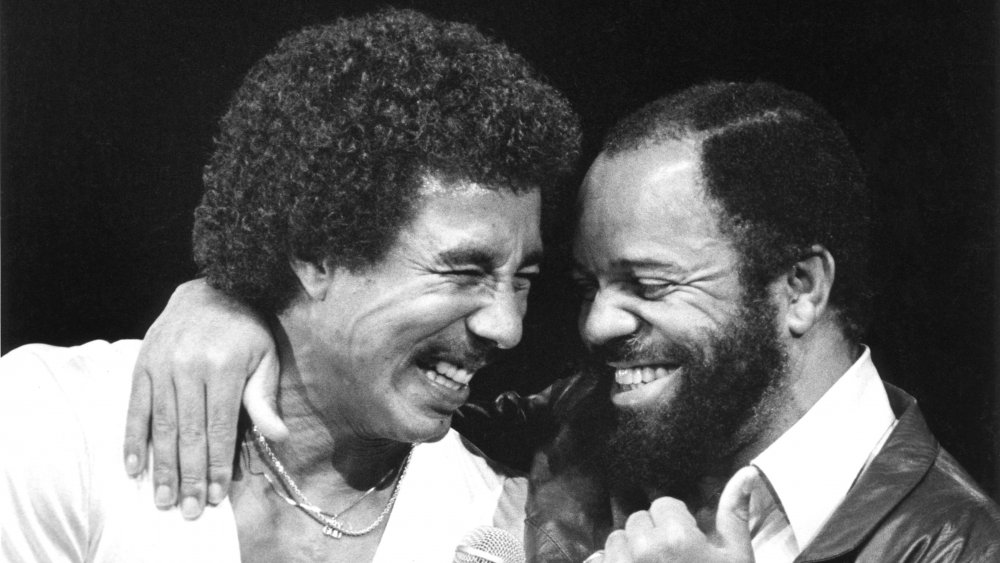 Joan Adlen Photography/Getty Images
Robinson told CBN, "about a year or so after that, we started Motown," and went on to say, "That's one of my proudest things in my life, to have been there from the ground floor of Motown." In a 2010 keynote address at South by Southwest, reported by NBC Dallas-Fort Worth, Robinson referred to Gordy as his mentor and discussed how Gordy taught him to "write music that made sense and told a story." In a 2018 interview with AARP, Robinson credited Gordy for the success of the city of Detroit as a musical hub in the 1960s and '70s: "Back in those days, especially if you were Black, nobody was paying you what you should be paid, if they paid you at all. So Berry decided to start his own record company and gave us that outlet." 
Gordy didn't retire as the head of Motown until 2019 at the age of 89. He made the announcement at the Motown 60th anniversary celebration at Detroit's Orchestra Hall, per the Detroit Free Press, stating, "I have come full circle. It is only appropriate (to announce this) while here in Detroit, the city where my fairy tale happened with all of you." Smokey Robinson, 80, continues touring, and even started marketing his own collection of vintage wines in 2017.