Who Is Bob Dylan's Girl From The North Country Really About?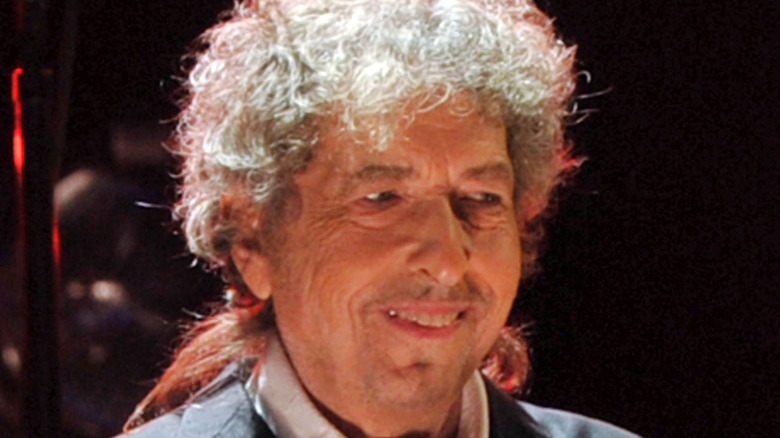 Kevin Winter/Getty Images
Oftentimes, the songs closest to our hearts are perhaps the most enigmatic and mysterious ones. The identities of the characters at play are sometimes better left unknown, so we can give them faces, names, and backstories of our own making. Maybe, it's someone we secretly love. Possibly, it's someone we're trying to forget. Or perhaps, it's someone we haven't even met yet. In any case, the fairy tale is yours to write, even if it's already been written.
In 1963, Bob Dylan released "Girl From the North Country," the second track on his renowned record "The Freewheelin'" (via Discogs). The words read like a timeless American poem and entice the listener with a hypnotic tale about a "true love" from a northern province with hair that "flows and falls all down her breast." Perhaps the most popular version of the song is the one Dylan performed with Johnny Cash in 1969 (per Far Out).
The devotion in the lyrics is so remarkably sincere and vulnerable, and listeners can't help but wonder who this fabled girl of the north country was. According to most Bob Dylan experts, her name was Echo Helstrom, and she was beautiful (via Purple Clover).
The original Girl From the North Country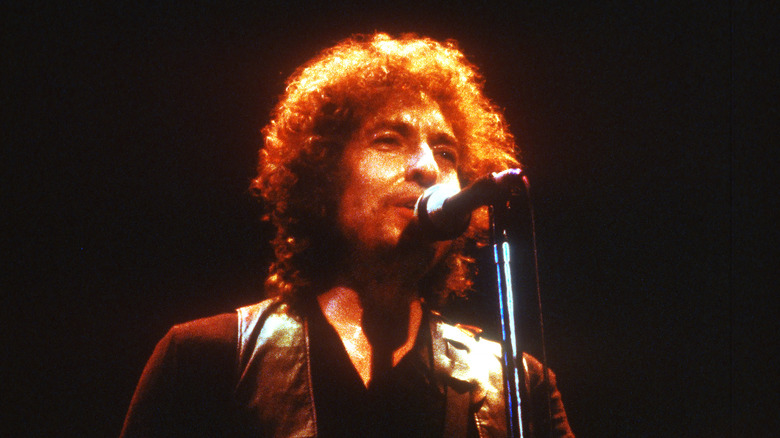 Larry Hulst/Getty Images
Echo Helstrom, a muse among many others, was Bob Dylan's high school sweetheart and his first true love. The two met in 1957 and attended Hibbing High School together in Minnesota. According to Dylan, they fell deeply in love and relished over a shared love of music, passing nights listening to rhythm and blues on the radio and talking for hours. During a performance before the entire school, the future icon of folk declared, "I got a girl and her name is Echo" (via Star Tribune).
Some have claimed that the song is actually about Dylan's later paramour, Suze Rotolo, who appeared with him on the cover of "The Freewheelin'." However, critics of the theory postulate that, despite her influence on his music, Rotolo's role in his life did not inspire "Girl From the North Country." Its creative origins, according to most, stretch back to Dylan's native land and the love he forged with Helstrom (via Song Facts).
In 2018, Echo Helstrom died in her northern California home at the age of 75 (per Star Tribune).