A Look At Bob Dylan's Complicated Love Life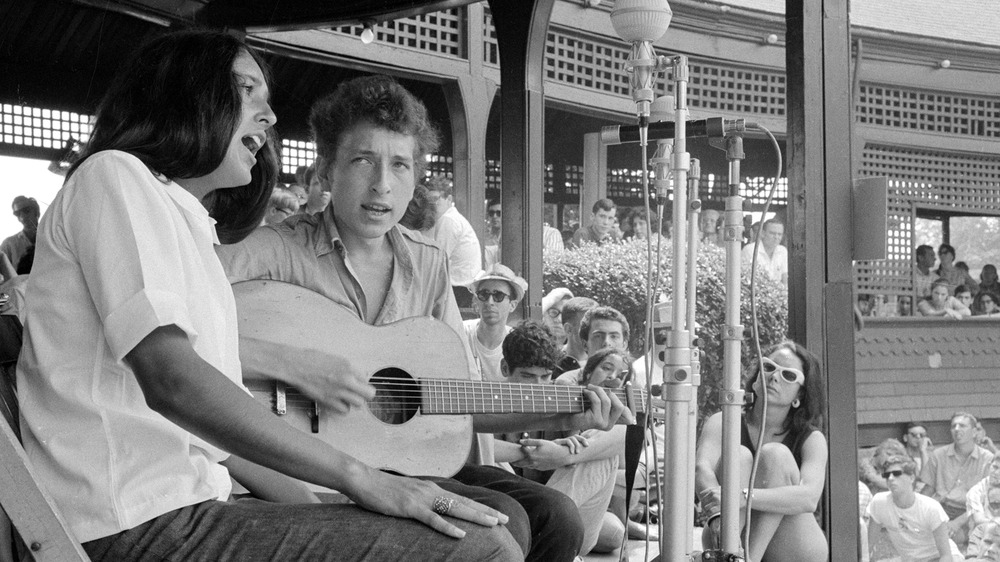 Rowland Scherman/Getty Images
The name of Bob Dylan's latest album, the well-received Rough and Rowdy Ways, could be the title of a whole book about the iconic singer's tumultuous love life. Dylan has always exuded a high degree of self-awareness, famously evading the title of "voice of a generation" all the way back in the 1960s, and instead insisting he's nothing more than a "song and dance man," according to the Butler Scholarly Journal. As far as artistic vision goes, Dylan is the don — a writer and musician who has stuck to his principles and pretty much done exactly as he wants during his career, including his famous switch from acoustic to electric guitar at the Newport Folk Festival, which alienated a large portion of his fan base back in 1965, according to Britannica.
Dylan's strong-headedness has also played a part in his relationships with women, causing some relationships to end, but also having an impact on the way the singer talks about his relationships in public. The fact is, Dylan's had ups and downs in his love-life, just like the rest of us, and many musicologists believe that these experiences have shaped some of his best-known works, filling them with an emotional intensity you can only get through living, loving, and years of reflection. Here's what you need to know about the great songwriter's greatest loves.
The early loves of Bob Dylan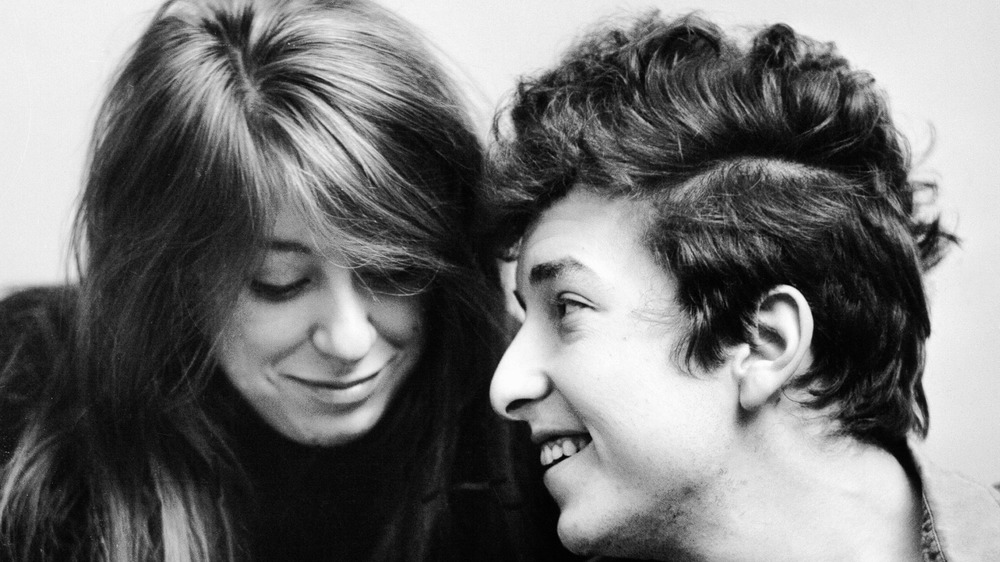 Michael Ochs Archives/Getty Images
Bob Dylan will forever be associated with the 1960s, thanks to his music providing much of the soundtrack for that decade's counterculture, and it was during the '60s that Dylan entered some of his most formative relationships. The first of Dylan's most important loves was Suze Rotolo, an artist who was the daughter of Communists, credited with giving the young Dylan political insights that would come to inform some his most famous songs of the period, according to the Irish Independent. Rotolo was immortalised in 1963 when she appeared arm-in-arm with the songwriter on the cover of his second album, The Freewheelin' Bob Dylan. It was reportedly Rotolo for whom Dylan wrote many of his early love songs, including the classic "Don't Think Twice, It's All Right."
Dylan later wrote about Rotolo in his autobiography: "She was the most erotic thing I'd ever seen ... The air was suddenly filled with banana leaves. We started talking and my head started to spin."
The relationship apparently turned sour when Dylan become involved with a woman who was to become his next major love: singer, songwriter, and activist Joan Baez. The pair bonded over a shared love of folk music in 1963, according to Biography. This relationship didn't last, either. The pair broke up in 1965 during Dylan's tour of the UK, with many details of the deterioration of their partnership captured in the 1967 documentary Dont Look Back. 
Bob Dylan's Marriages and Secrets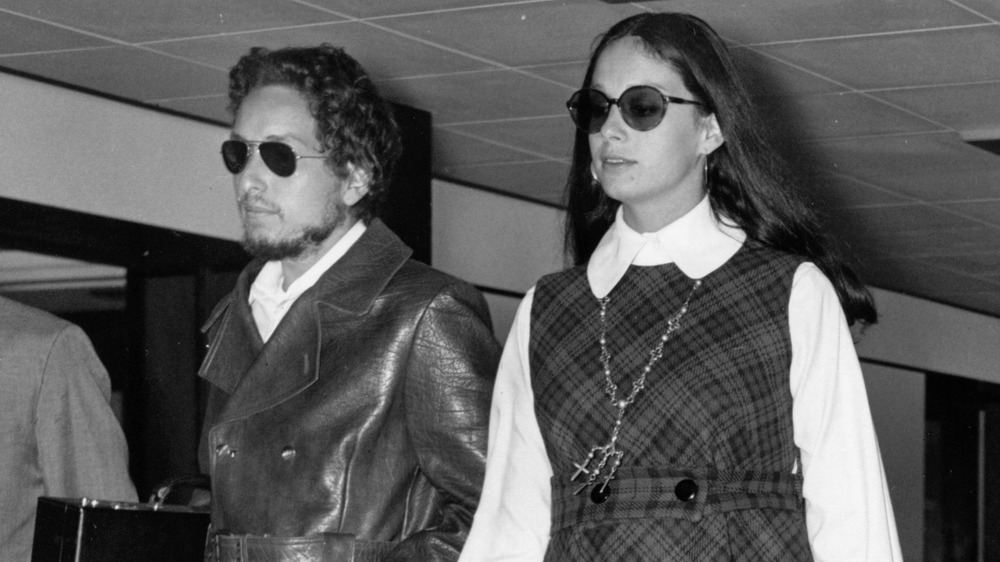 Evening Standard/Getty Images
Dylan's first marriage was to Sara Lownds, in November 1965, a former model for whom Dylan wrote "Sara," a song from the 1976 album Desire. The lyrics reveal that she is also the subject of the 11-minute epic "Sad Eyed Lady of the Lowlands" from 1966. The pair made a calm domestic life, according to the Irish Independent, having four children together, with Dylan also becoming the adoptive father of Maria, Sara's daughter from her first marriage. They divorced in 1977.
Things get murkier, however, when it comes to Dylan's second marriage, to Caroline Dennis, a backing singer with whom Dylan tied the knot in 1986. The two remained married for six years, and had a child of their own, Desiree, who is now a singer in her own right. But according to ABC, both the marriage and Desiree were kept a secret from the press for 15 years. That was a shared decision, according to Dennis: "Bob and I made a choice to keep our marriage a private matter for a simple reason — to give our daughter a normal childhood."
Dylan has made a habit of protecting his privacy, and now rarely gives interviews or discusses his private life. His children have followed suit, and generally refuse to share details of their shared upbringing, although many have gone on record saying that Dylan was a loving father.
His current love interests remain a mystery.