Whatever Happened To Angela Rippon From Antiques Roadshow?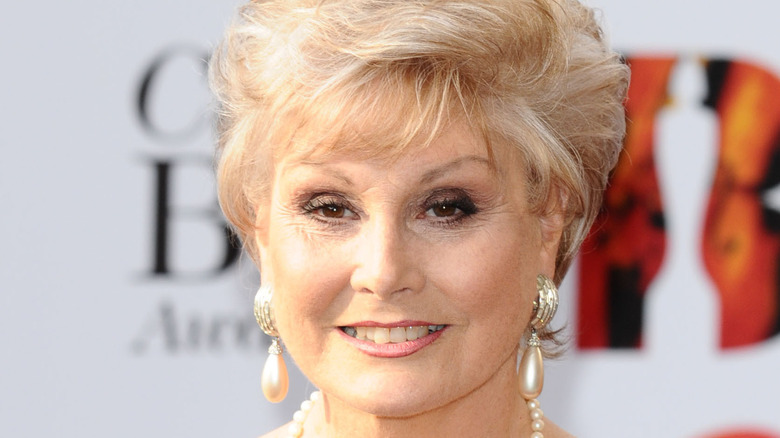 Featureflash Photo Agency/Shutterstock
Angela Rippon was part of the British version of "Antiques Roadshow" during its early years, working alongside expert Arthur Negus as a presenter. She came to the show with a lot of on-camera experience from her time at the BBC. Rippon had started her TV career in 1966, and she had made history in 1975 as the first female newsreader on the BBC national news (via Knight Ayton).
Rippon's time on "Antiques Roadshow" proved to be brief, lasting for about 16 episodes that aired between 1980 and 1981 (via IMDb). She continued to be a popular fixture on British television. Around this time, Rippon also served as a presenter on the hit car show "Top Gear." Her work as a journalist continued to thrive, landing a spot on the morning program "TV-am" in 1983. The show featured such other talents as David Frost, Robert Kee, Michael Parkinson, and Anna Ford (via TV-am).
Angela Rippon still works steadily on TV
Featureflash Photo Agency/Shutterstock
In addition to her television work, Angela Rippon has enjoyed a career as an author. She penned a series of children's books featuring a character named Victoria Plum during the 1980s. Rippon also wrote a biography of Mark Phillips, then-husband of Princess Anne, around this time. She had to deal with rumors of a possible affair between her and Phillips while working on the project. Rippon thought all the media frenzy was "was deeply embarrassing and incredibly upsetting. I was there doing a professional job" (via Express). Rippon later turned to writing health and fitness books.
More recently, Rippon hosted "Rip Off Britain," a program dedicated to uncovering consumer scams and giving viewers guidance on how to avoid becoming a victim of fraud (via IMDb). She has also worked on the show's spinoff, "Rip Off Britain: Holidays." Rippon's distinctive voice can be heard on the TV quiz show "The Wall," hosted by Danny Dyer, as the program's question reader.
Rippon is active in several charities, including the British Red Cross and the Alzheimer's Society. She had cared for her own mother, who was diagnosed with dementia and died in 2009 (via BBC). Rippon was made a Commander of the Order of the British Empire by Queen Elizabeth in 2017 for her work to develop dementia friendly communities (via Knight Ayton).