The Tony Bennett Painting That's Hanging In The Smithsonian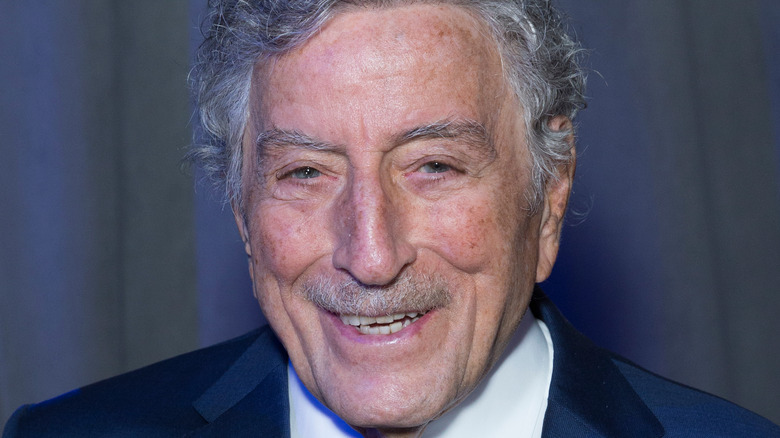 lev radin/Shutterstock
Remarkable as Tony Bennett's music career has been, there's another string to his bow that the hitmaker's fans may not be familiar with. As his official website states, Bennett is also a respected painter. His great passion for the medium began at the age of 5 when he started drawing in chalk on the sidewalks of Astoria, Queens. When he's singing, he uses his stage name as the world-famous Tony Bennett, but as an artist, he uses his birth name, Anthony Benedetto.
Bennett isn't a simple hobby painter. In 2019, he told JazzTimes that he is as dedicated to the craft as he is to singing. "I just love it. I'm still painting every day and studying music every day," he said. "I don't really do anything else ... my whole world comes down to art and music." One of Bennett/Benedetto's beloved pieces actually hangs in the Smithsonian.
As the Smithsonian American Art Museum explains, the piece in question is "Central Park," an aerial view of this wonderful New York City landmark. It's an oil painting he created in 1998 which depicts one of his favorite places in the world.
'Central Park' hangs with eminent artists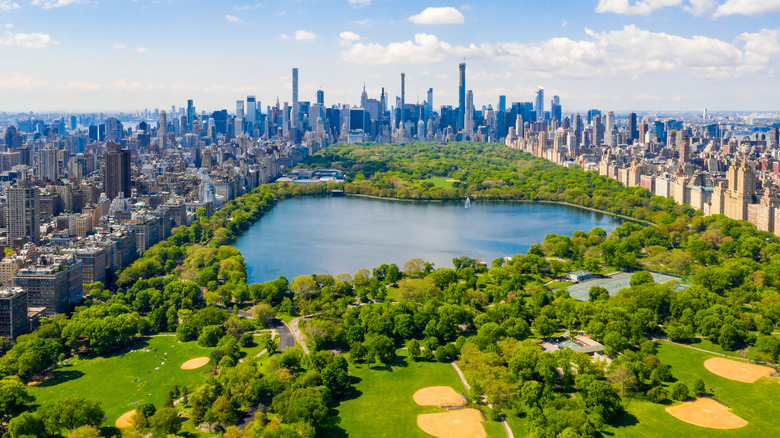 Ingus Kruklitis/Shutterstock
In 2015, Bennett told The New York Times that he moved to Central Park South simply to have access to the stunning, leafy vistas. The park has been the subject of hundreds of Bennett's artworks, though the simply-titled "Central Park" may well be his masterpiece. The painting is displayed in the Luce Foundation Center's 20th Century Paintings section, nestled among such bright and thought-provoking paintings as Elbridge Ayer Burbank's "Geronimo," and "Summer" by Kate Clifton Osgood Holmes.
Bennett's lifelong passion for singing and painting is reflected in all of his work — with one drawing from the other. In 2019, Untapped New York reports, "The Art of Tony Bennett/Anthony Benedetto" opened at Central Park South's Art Students League — an exhibition of self-portraits, landscapes, and everything in between. It ended in January of 2020, but highlights included stunning landscapes of places where Bennett has performed and portraits of famous artists he has sung with – Lady Gaga being one of them. Untapped New York further explains that he often appears at the Art Students League, with no fanfare, merely to study and better his art with the rest.