How Long Were Hugh Hefner And Crystal Harris Married?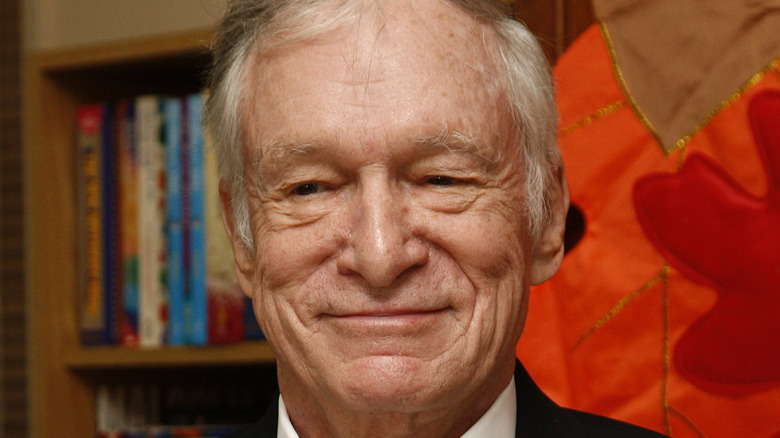 Joe Seer/Shutterstock
Up until his death in 2017 at the age of 91, Playboy Magazine founder and impresario Hugh Hefner was romantically linked to many women. Even when he wasn't in an official relationship with a woman, the publishing mogul and multimedia entrepreneur was frequently surrounded by women for photo ops. For this reason, Hefner seemed far from the marrying type. But Hef was, in fact, married three times, with about a dozen "girlfriends" throughout his life, who were most often Playboy bunnies, via Insider.
One Playboy model, Crystal Harris, married Hefner in 2012. It was a wedding that almost never happened, as Showbiz Cheat Sheet reports. More than half a century younger, Crystal Harris met her future husband at a Halloween party back in 2008 when she was only 22 (Hef was 82). Via Showbiz Cheat Sheet, a relationship quickly blossomed for the couple, with Harris appearing on "The Girls Next Door," a reality show based on Hef's life and the lives of his girlfriends living in the Playboy Mansion. By 2010, Harris was engaged to Hefner, but in 2011, she called it off — at least temporarily.
She wasn't at peace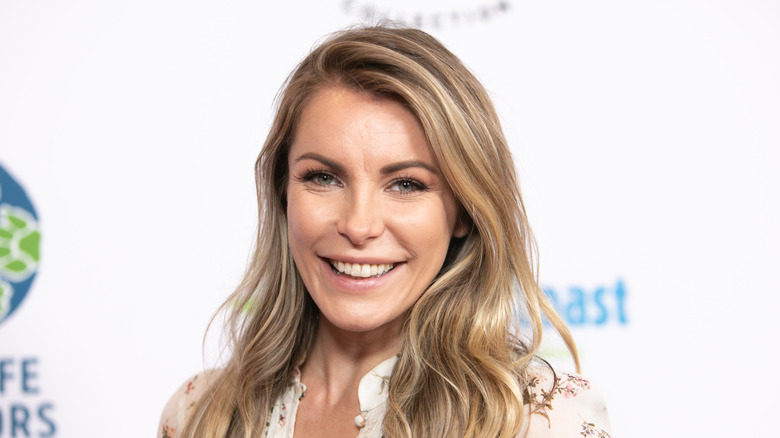 John Wolfsohn/Getty Images
Even though Crystal Harris would go on to become Hefner's third and final wife, In 2011, she nearly backed out of the wedding altogether, telling Ryan Seacrest on KIIS-FM, "For a while I've been having second thoughts about everything. I haven't really been at peace with myself lately. I didn't think it was really fair to him," she confessed (via Us Magazine). "It was all happening too fast for me ... Was this what I wanted?" By the very next year, though, Hefner and Harris kissed and made up and the wedding was a go. Off to a somewhat rocky start, how long would the marriage last?
Despite her misgivings early on, Crystal Harris would remain married to Hugh Hefner for about five years, from 2012 to 2017 when he died. Following the death of her husband, Harris reportedly spent time mourning, soul-searching, and "traveling the world," according to the Mirror. She now works as an online travel writer and is in a relationship with Nathan Levi, who is two years younger than the former model, via the Mirror. Harris was 31 when Hugh Hefner died, and at that time, she said in a statement, "I am heartbroken. I am still in disbelief. He was an American hero. A pioneer. A kind and humble soul who opened up his life and home to the world." (via the Mirror.)