This Is How Meat Loaf Got His Name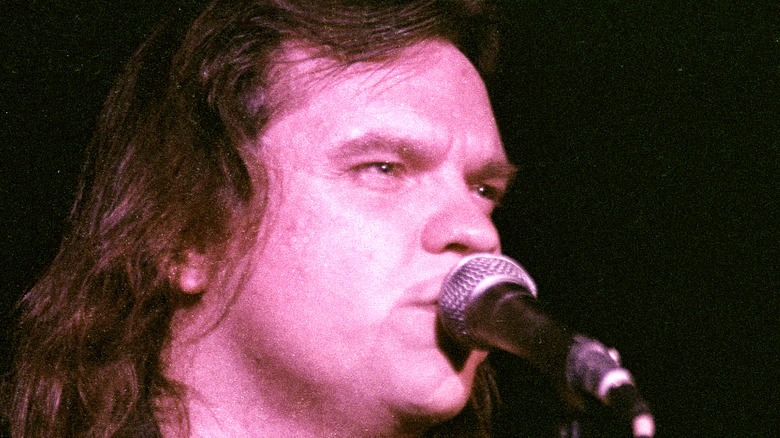 Bill Tompkins/Getty Images
Recording artist and actor Meat Loaf, impressive both physically and vocally, died January 20. He was 74 years old, reports Rolling Stone. With him were his wife, his two daughters, and "close friends," according to a post by the family on his Facebook page.
"We know how much he meant to so many of you and we truly appreciate all of the love and support as we move through this time of grief in losing such an inspiring artist and beautiful man," the family posted. TMZ reported that the singer died of COVID.
Meat Loaf was born Marvin Lee Aday in Dallas, Texas, reports The New York Times. His Meat Loaf persona was a character he adopted early in his career, particularly in recording his seminal 1977 album "Bat Out of Hell." He told Rolling Stone in 2021, "I sang every song we ever did in character. I left me. I was not method. ... I became the song."
In terms of names, he told Rolling Stone that "I tend to think of myself as the Robert De Niro of rock," an idea he admitted was "absurd." But to the rest of the world, Marvin was Meat Loaf.
A name from a troubled childhood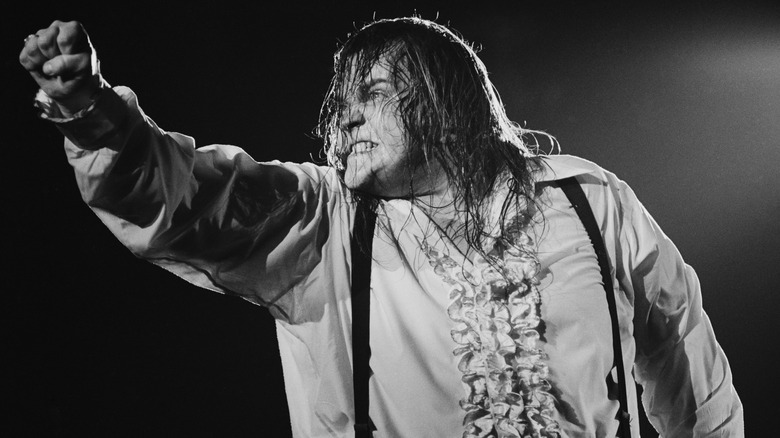 Michael Putland/Getty Images
The stage name itself had roots in his childhood. He was a "chunky" baby, reports Rolling Stone, and the singer claimed that within four days of his birth, his father, a violent alcoholic, was calling him "Meat." His size also attracted merciless teasing from classmates.
That turned around when he joined his high school football team. Around that time he also discovered he had a three-and-a-half-octave vocal range. After what he described as a murder attempt by his father, he set out on his own for Los Angeles, where he formed a band called Meat Loaf Soul.
"Bat Out of Hell" was his ticket to rock royalty, as well as roles in films like "Fight Club" and "Leap of Faith." His recording career faltered until he released "Bat Out of Hell II: Back Into Hell" with its chart-topping single "I Would Do Anything for Love (But I Won't Do That)" and a Grammy for Best Solo Rock Vocal Performance.
He collapsed onstage in 2016 during a performance in Edmonton, Canada. It was his last tour.