Who Is The Phil Collins Song Against All Odds Really About?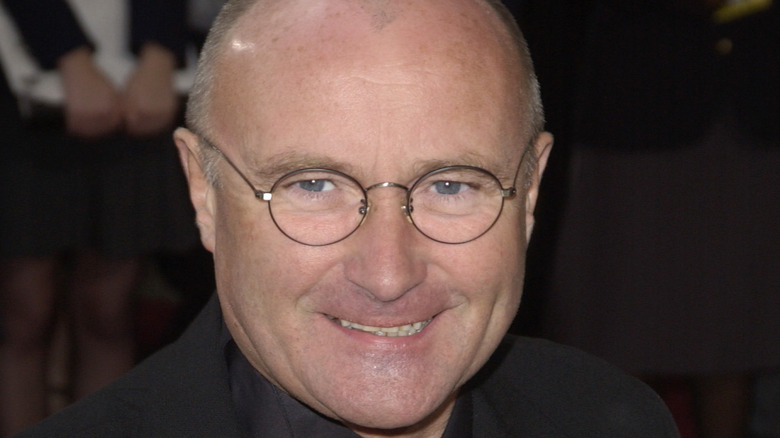 Featureflash Photo Agency/Shutterstock
Over the decades, Phil Collins has mesmerized audiences with both his singing and his work on the drum kit. Per Biography, the Genesis frontman, who originally started as their drummer, had a hand in a string of brilliant music going as far back as the 1970s with "The Lamb Lies Down on Broadway." The group had firm roots in the progressive music genre, and they were known for playing long, sprawling songs like "Supper's Ready" and "The Cinema Show." The band started making more radio accessible songs as the calendar turned to the 1980s, producing songs like "Turn It on Again," "Misunderstanding," and "Abacab." 
Then Collins struck out on his own for a bit, releasing the massively successful solo album, "Face Value," which was known for the broody atmospheric "In the Air Tonight." It gained even more attention when Michael Mann used it for a groundbreaking nighttime driving scene in "Miami Vice." 
There was no denying that Phil Collins was already a superstar. Then came "Against All Odds," a song used in the movie of the same name. That sent him supernova. The interesting thing about the song is that it was not originally written for the movie. It was actually a song originally produced for the solo album, but was never included. It was a deeply personal song, too. 
Phil Collins wrote it while going through a divorce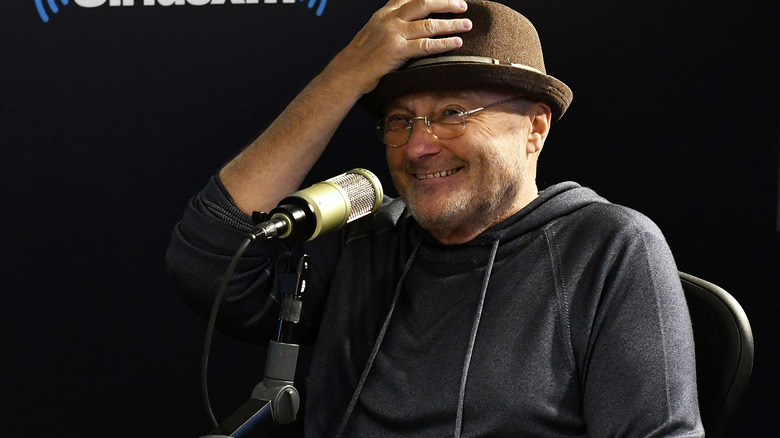 Slaven Vlasic/Getty Images
"Against All Odds" was a hit from the start. His heart-rending lyrics captured people's attention from the very start. "How can I just let you walk away ... Just let you leave without a trace." The song was originally called "How Can You Just Sit There," and Phil Collins had written it for "Face Value." He didn't include it, but when the director of the movie "Against All Odds" contacted him, per Song Facts, he took that song structure and changed it to fit the theme of the movie. 
Collins had a person in mind when he wrote it: his first wife. When Collins wrote the songs for "Face Value," he was in the middle of a divorce. The song was left off the album because he had written a similar song, "You Know What I Mean," and didn't want to have both on there. He channels his anger about his failed relationships in his solo music. Songs like "I Don't Care Anymore" show that. He was reportedly also missing his children at the time as well. 
The song was a success. It hit No. 1, and he won a Grammy for it — best pop vocal performance. Even now, it remains a popular song when he is on tour.