The Truth About Bonnie Tyler's Relationship With Meat Loaf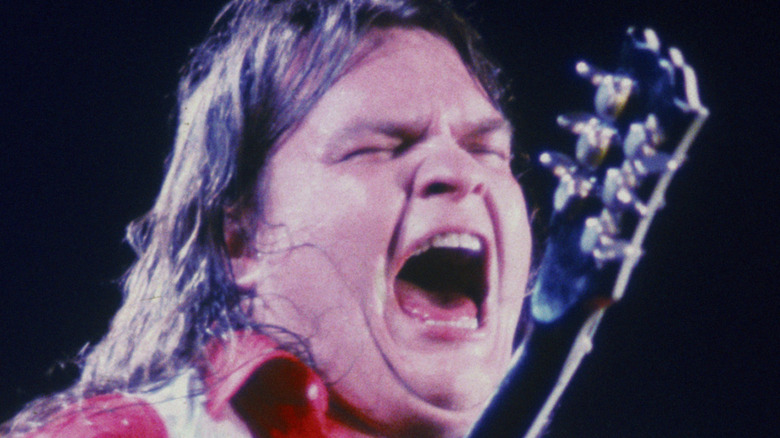 Keystone/Getty Images
Marvin Lee Aday, better known by his rock star persona Meat Loaf, has died at the age of 74, according to The New York Times. The famed singer leaves behind a wife and two adult daughters, according to CNN, along with a slew of celebrities who shared tributes after learning of the singer's death. Among the many musicians who shared tributes and memories was Bonnie Tyler. According to Rolling Stone, Tyler's 1983 hit "Total Eclipse of the Heart" (posted on YouTube) was rumored to have been initially offered to Meat Loaf by composer Jim Steinman. When Meat Loaf rejected the ballad, it was later offered to Tyler.
"I am shocked and saddened by the sudden death of Meat Loaf," said Tyler in a statement to People. "I was privileged to later have an album with Meat Loaf and Jim, 'Heaven and Hell.' He was, as you might imagine, a larger than life character with a voice and stage presence to match and is one of those rare people who truly was a one off talent and personality."
Collaborators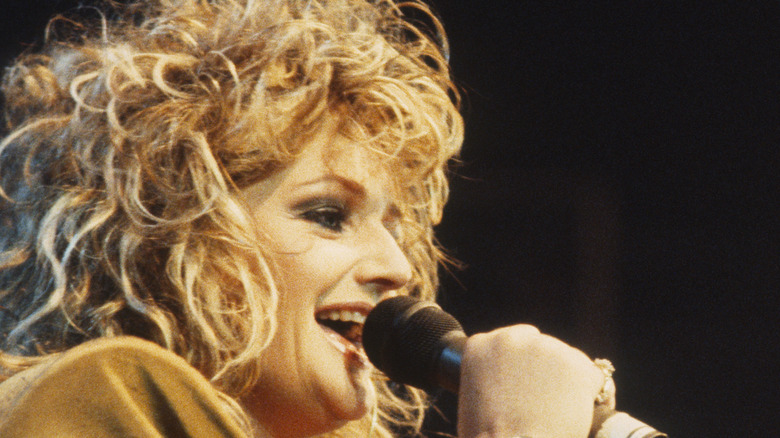 Gie Knaeps/Getty Images
Welsh singer Bonnie Tyler met Meat Loaf through hitmaker Jim Steinman, who began working with Meat Loaf in the early '70s, Rolling Stone reports. Around the time that Steinman began writing the hit, originally intended to be part of a vampire musical, Meat Loaf "lost his voice. He also had a falling out with Jim Steinman at that time," Tyler recalled during an interview on an Australian Radio Show on 873AM. After Steinmen offered "Total Eclipse of the Heart" to Tyler in 1981, the tune was released in 1983, as part of her album "Faster Than the Speed of Light." Tyler said Meat Loaf was "gutted" about the decision.
Steinman later brought the two vocal powerhouses together for "Heaven & Hell," a dual compilation of Meat Loaf and Bonnie Tyler's biggest hits and other tracks, most of them written by Steinmen. While the 14-track album was described as "rather pointless" by AllMusic critic Thom Jurek and didn't hit the charts until 1994, according to People, "Heaven & Hell" was eventually certified platinum by the British Phonographic Industry for more than 300,000 sales by 2013.