What's The Last Album Meat Loaf Recorded Before His Death?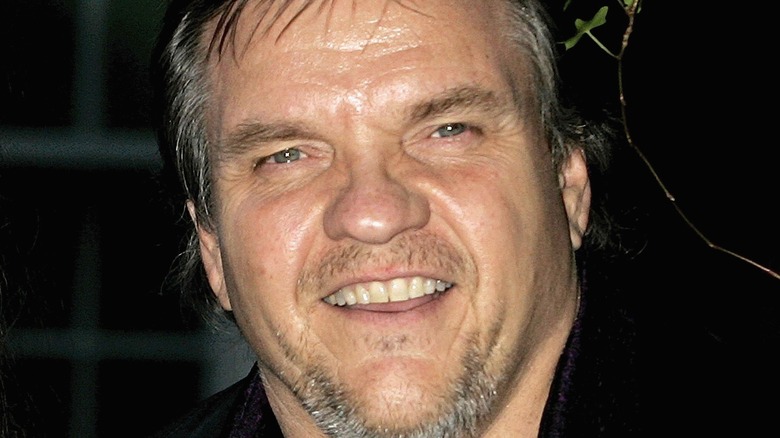 Jo Hale/Getty Images
Born as Marvin Lee Aday, Meat Loaf was a musician and actor known for his album "Bat out of Hell" and for his role in the film "The Rocky Horror Picture Show" (via Biography). Per Live About, he found success when he joined the musical "Hair." It would eventually take him to Broadway and lead him to the stage and film production of "Rocky Horror."
In 1975, Meat Loaf left Broadway to focus on his recording career. He, along with friend Jim Steinman, a "classically trained pianist" (per All Music), had been working on the rock opera "Bat out of Hell" since 1972. As it failed to fit in any musical mold, labels continued to pass on it. Rocker Todd Rungren ultimately agreed to produce the album. Released in 1977, "Bat out of Hell," written primarily by Steinman, quickly became what All Music calls "one of the best-selling albums of the decade." It would also launch Meat Loaf into superstardom.
Sadly, The U.S. Sun reports that Meat Loaf and Steinman would have several feuds throughout the years regarding "legal and financial disputes." This would prevent the duo from collaborating again until 1993, for "Bat out of Hell II." It would be Meat Loaf and Steinman's only album together for over two decades.
Meat Loaf's final album was released in 2016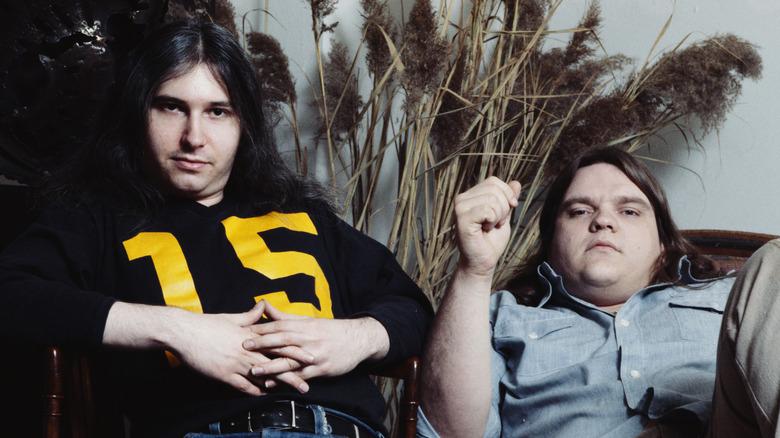 Michael Putland/Getty Images
According to Live About, Meat Loaf would record several albums between 1995 and 2012, all without Jim Steinman. In 2006, Billboard reported that the singer sued Steinman for trademark rights to "Bat out of Hell." Shortly after, Meat Loaf dropped the case, citing their "history" together (via The U.S. Sun). Despite the peace offering, it would be 10 years before the enigmatic duo would reunite. Per All Music, Meat Loaf and Steinman (above, left) would join forces for the rocker's 13th album, "Braver Than We Are."
Under The Radar Magazine noted that it combined "their idiosyncratic talents" and that Steinman's "full involvement" is what made the album "something special." Released in September 2016, The Los Angeles Times writes that it would be both artists' last album. Jim Steinman would die of kidney failure on April 19, 2021 (per The Guardian). At the news of his death, The Guardian reported that Meat Loaf stated, "I don't want to die, but I may die this year because of Jim." Tragically, Meat Loaf died less than a year later, on January 20, at the age of 74 (via CNN).