The Truth About Bob Barker's Time In The Navy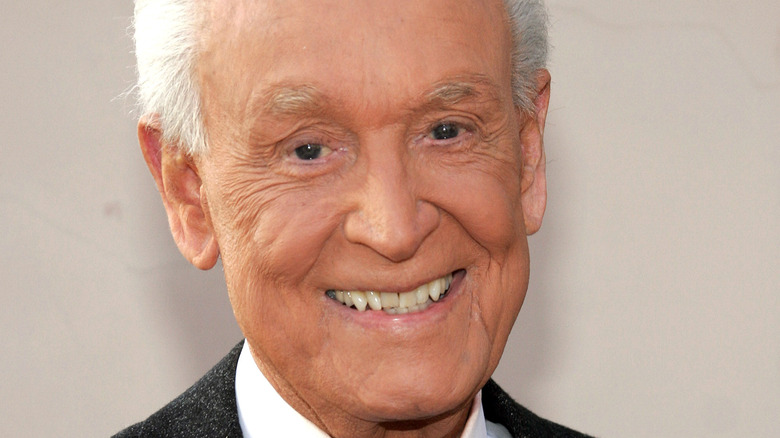 Tinseltown/Shutterstock
The legendary game show host Bob Barker is best known for "The Price is Right," the longest-running American daytime game show, per PBS. He started with the show from its debut in 1972, up until he retired in 2007, hosting for a total of 35 years, per People Magazine. After his departure, Barker was replaced by comedian Drew Carey.
He was born in Darrington, Washington, on December 12, 1923. His parents would later move to Mission, South Dakota, where Barker spent most of his formative years. He grew up on the Rosebud Indian Reservation, home of the Sioux in the Dakotas. After the death of his father, his widowed mother moved to Springfield, Missouri. Barker would go to high school there and complete his higher education studies. He was accepted to Drury University on a sports scholarship. Yet, that scholarship went on hold when Barker joined the Navy to serve in World War II (per Biography).
Bob Barker's Navy service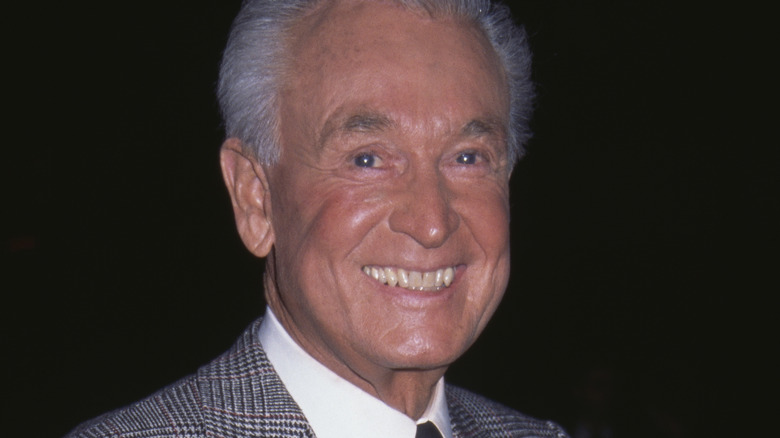 Michael Ochs Archives/Getty Images
In 1942, Bob Barker left to train for what was then called the United States Naval Reserve. His training was to become a fighter pilot. When WWII started, Barker was in high school, but at the height of the war he wanted to go and fight. His service history shows that he was in the Navy up until 1945 — the same year the war ended, per Together We Served. During that time, however, he was never called to duty, says Biography. He had met all the training requirements, and all Barker needed (and wanted) was a call to head to war. But that call never came. In his autobiography "Priceless Memories" (via Google Books), Barker jokingly recalled that it was his enlistment that was the biggest threat for the war. "I was all ready to go, and when the enemy heard that I was headed for the Pacific, they surrendered. That was the end of World War II," he wrote.
While Barker was never actually active in the war, he holds his service in high esteem. He would return to Drury to finish his studies and graduated in 1947 (via KY3). After the war and college, Barker got his broadcast media career started when he hosted his own radio show, "The Bob Barker Show," in 1950. His first game show opportunity came when he was hired as host of "The New Truth and Consequences" in 1956. He would host until 1974, alongside other hosting jobs he held, according to IMDb.