Why Bob Barker Actually Didn't Like The Price Is Right
Valerie Macon/Getty Images
When Bob Barker left The Price is Right, everyone thought he would live quietly in retirement. And for the most part, he has. But then, someone dared ask what he thought of the new version of the show.
For so many people, Barker was synonymous with The Price is Right. And it makes sense; he'd been on our TVs for so long. Barker hosted The Price is Right for almost 35 years, from 1972 to 2007. Contrary to what most people believe, Barker was not the game show's first host. His version was the second; the first version ran on NBC and ABC from 1956 to 1965, explained Entertainment Weekly. CBS revived it for a slate of three game shows back to back. At first, Barker didn't want to host the show because he felt the other two were better produced. But producers felt his talent was much better suited to a show like The Price is Right.
The show lasted far longer than the other shows on CBS's game show slate. For the longest time, people believed that if Barker left, the show just wouldn't exist anymore. Barker was fully committed to The Price is Right, and even when he got older, he refused to leave. He even stopped dyeing his hair and let it grow entirely white while on the show. He told Entertainment Weekly that he stayed on because he loved the show and even after announcing his retirement, he regretted it immediately.
Was that shade?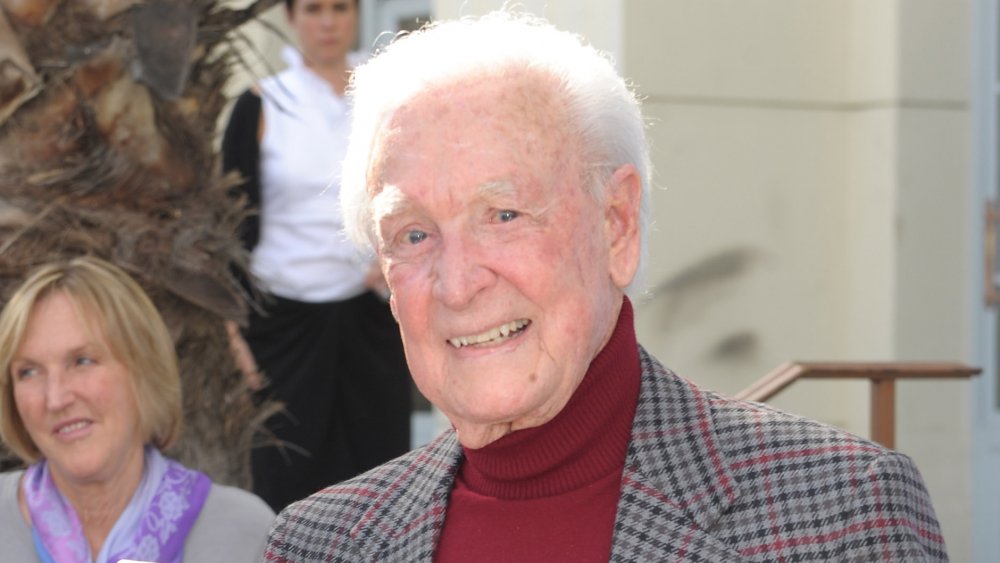 Michael Buckner/Getty Images
Barker decided to leave The Price is Right in 2006, though not because of health problems, said USA Today. He wanted to retire while he was still relatively young. Barker had filmed 6,482 episodes and had won 17 Emmys. It was the longest-running game show on TV.
Barker filmed his last episode in June 2007. CBS searched high and low for his replacement and chose comedian Drew Carey, who was already hosting a different game show. People always have a hard time accepting change, so Carey knew he had big shoes to fill. Who knew he also had to keep Barker interested in the show?
In 2009, when Good Morning America asked Barker if he watched his former show with its new host, he said: "I sometimes turn it on for a game or two. But I don't watch it. I'm not a loyal viewer." People heard this comment and pounced. Why doesn't he tune in? Does he not like the show? He wouldn't be the first person to stop watching something they used to be a part of. A CBS News interview with Barker surfaced in which he said Carey "does the show a little differently than I did" before implying that Carey doesn't make the games seem exciting, that he was only playing the games as is. This is coming from the man who told Carey to just host the show the way he wants to and not imitate those who came before.
He did call them out for their prizes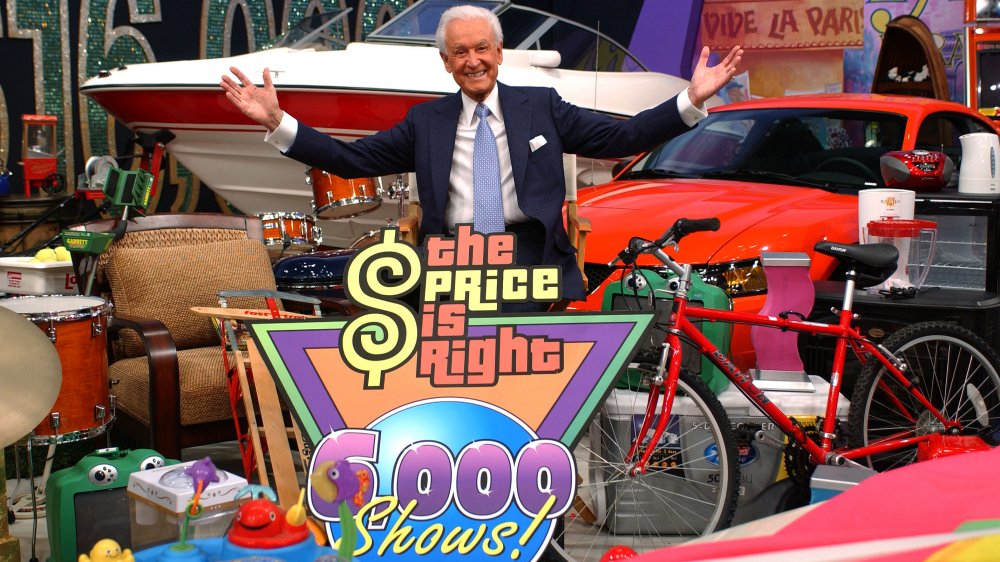 Amanda Edwards/Getty Images
But truly, Barker was not being petty. He explained that he wasn't criticizing Carey, the show, or CBS. According to Barker, he gets a pretty sizeable royalty check from the show, so he wanted the show to go on for as long as it could.
That wasn't the only time Barker threw shade towards the show, though. Barker did not appear onstage during the show's 40th anniversary in 2012 (which did not count the original run that ended in 1965). He told the Associated Press that he was fine being excluded from the anniversary presentation. He chalked it up to his criticism about the show's recent prizes. A long time advocate for animals, Barker blasted the show's producers for giving out tickets to Sea World and the Calgary Stampede as prizes. As cute as those orcas in Sea World are, a lot of truly messed up things have happened there. Barker called both Sea World and the Calgary Stampede "notorious for animal abuse."
It might seem Barker is spilling some bad blood around The Price is Right. Nevertheless, Barker appeared on the show three times since his retirement. The first was in 2009 to promote his autobiography, then again in 2013 in celebration of his 90th birthday, and finally in 2015 during an April Fool's episode. For that appearance, Barker took over the intro and the first game before handing the skinny mic back to Carey.
Bob Barker sadly died on August 26, 2023.