The Only Academy Awards Elizabeth Taylor Ever Won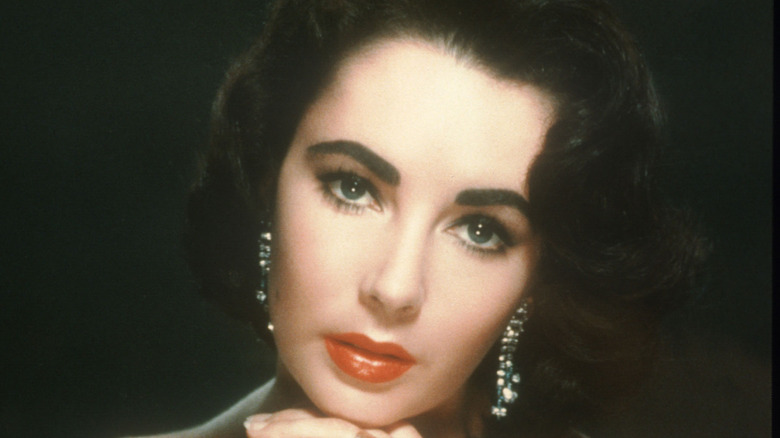 Getty Images/Getty Images
Legendary actress Dame Elizabeth Taylor was known for many things besides her dozens of movies and high-profile film roles. Among the first and foremost was her beauty and dazzling violet-colored eyes, which captivated legions of admirers, including her seven husbands. One of those husbands, the great actor Richard Burton, was so smitten that he married her twice. The award-winning actress had scandalous love affairs that made headlines around the world and a collection of jewels almost as famous as the actress herself (via Biography).
She was an unfailing humanitarian, raising hundreds of millions of dollars for HIV/AIDS and saving who knows how many lives in the process after her good friend, actor and leading man Rock Hudson, died of the disease in the 1980s. She stood up to the bigotry and ignorance surrounding the illness during a time when prejudice and fear fueled the emerging epidemic. She established the Elizabeth Taylor AIDS Foundation and co-founded The Foundation for AIDS Research in 1985. She was rewarded for her activism, leadership and dedication to ending the disease by a series of prestigious honors. President Bill Clinton awarded Taylor the Presidential Citizens Medal in 2001. Queen Elizabeth II knighted her in 2000, honoring the actress as a Dame Commander of the Order of the British Empire and France bestowed its highest civilian or military honor on her, the Legion of Honor, in 1987 (via The Elizabeth Taylor AIDS Foundation).
Elizabeth Taylor didn't like one of her Oscar-winning films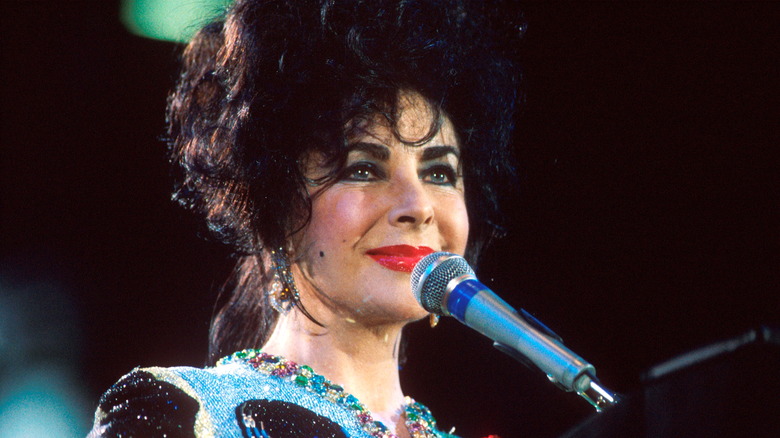 Michael Putland/Getty Images
With all those accolades, who cares about a couple of gold statues? Plenty of actors do, because the Oscar is arguably the top award in the entertainment industry, a recognition by one's peers and a significant career achievement.
Taylor had 79 acting credits to her name, according to IMDb, starting off in 1942 when she was just 10 years old in her debut appearance in the film "There's One Born Every Minute." Just two years later she become an international star with her leading role in the film "National Velvet." But after decades of movie-making and so many notable film performances — "Cat on a Hot Tin Roof," "Giant," and "Rain Tree County," to fame just a very few — Taylor received just two Academy Awards, both competitive, rather than honorary.
She won in 1960 for her role as a New York call girl in "BUtterfield 8," although she publicly expressed her dislike of it. She won again in 1966 for her performance in "Who's Afraid of Virginia Woolf?" (via Britannica), one of 11 movies she made with husband Richard Burton (per Vanity Fair). Taylor's career began to slow down by the 1980s and she spent more time on philanthropic causes. When she died in 2011, her son Michael Wilding told ABC News in a statement: "My mother was an extraordinary woman who lived life to the fullest, with great passion, humor and love ... We will always be inspired by her enduring contribution to our world."