The Truth About Bob Barker's Relationship With His Late Wife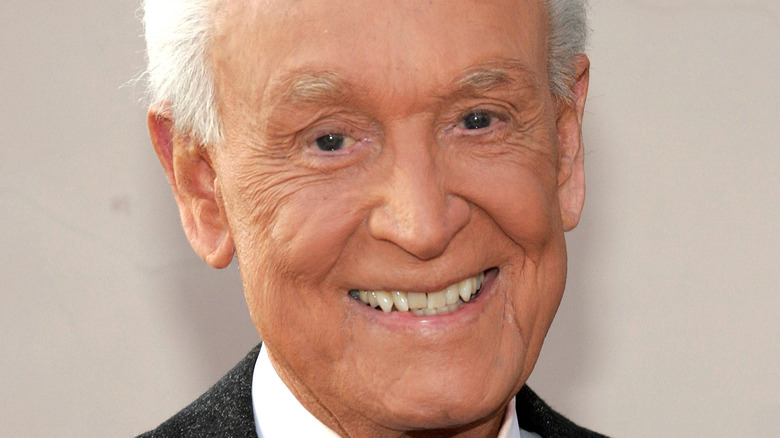 Tinseltown/Shutterstock
For decades, Americans tuned in to one of the only game shows to still air on network TV (most of the rest having gone into syndication): CBS' "The Price Is Right," which is now hosted by Drew Carey. And no aspect of the show was more iconic than its host, Bob Barker. And while Barker was an icon by every definition of the word, he succeeded at keeping his personal life personal. Indeed, other than his advocacy for animals, including his famous bit at the end of every episode during which he encouraged viewers to have their pets spayed or neutered, he kept his cards close to his vest about his life offstage.
In fact, Barker was married just once, according to Showbiz Cheat Sheet, and when his first and only wife died, he never married again. Indeed, since Dorothy Jo Gideon's death in 1981, Barker has paid tribute to her several times.
Bob Barker and Dorothy Jo Gideon were high school sweethearts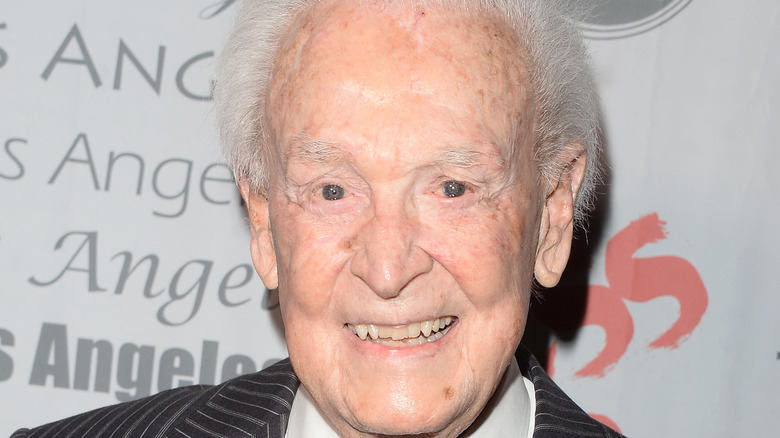 Matt Winkelmeyer/Getty Images
Barker and Gideon's love story reads not unlike many couples of their generation. According to Women Working, they met when they were teenagers at an Ella Fitzgerald concert in Missouri, and it was apparently love at first sight. Indeed, Barker was sent off to fight in World War II as a fighter pilot, but while he was on leave in 1945, the couple slipped off to tie the knot.
They would be married for the next 36 years, until Barbara died of lung cancer. "They were married 36 years, and she was the love of his life," said an unidentified source, via Showbiz Cheat Sheet. "He never remarried. He and Dorothy Jo were together since age 15, and he told me, 'I just felt there should only ever be one Mrs. Bob Barker.'"
Over the next several decades, Barker would continue to pay tribute to his wife. As recently as 2019 he was spotted at her grave, laying flowers and paying his respects.