The Truth About Angela Lansbury's Relationship With Peter Shaw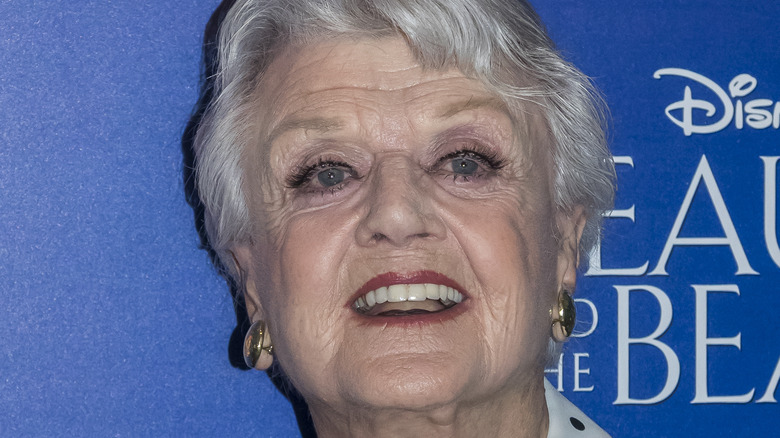 Sam Aronov/Shutterstock
Actress Angela Lansbury rose to fame at an older age when she was cast on the mystery hit show, "Murder, She Wrote." It was rare for an actress at the age of 59 to score a lead role on a television show in the '80s (per Variety), but Lansbury's casting as Jessica Fletcher changed the narrative. She played the role for 12 years, and it earned her 12 Emmy nominations, per Emmys.
Though in recent years she hasn't done much acting, when Lansbury entered Hollywood, she came in with a bang. In 1944, Lansbury made her acting debut, starring in the '40s thriller and now classic film, "Gaslight." It was her first role in anything, and it was so noteworthy that the then-rookie actress would be nominated for her first Oscar. The following year, she attended her very first Oscars ceremony, but she didn't win any. However, the actress was having an eventful first year in Hollywood. Later that year, she married her first husband, Richard Cromwell — a well-established actor who stopped acting in 1943, per Turner Classic Movies.
Angela Lansbury meets Peter Shaw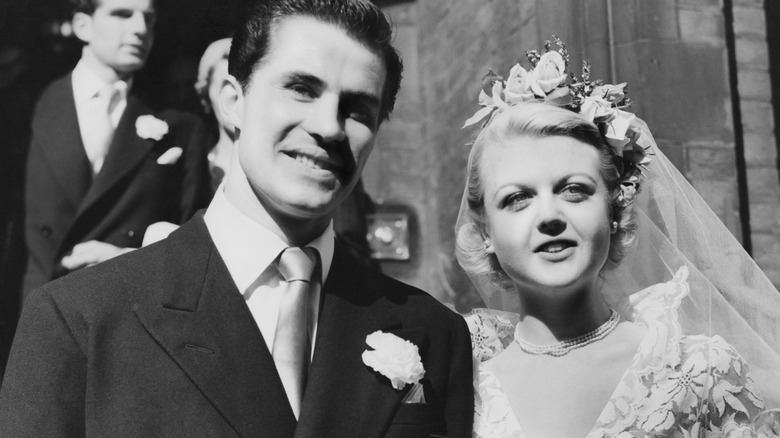 Fred Ramage/Getty Images
In September 1945, a 19-year-old Angela Lansbury married a 35-year-old Cromwell (via Attitude). The marriage wouldn't last a year. By 1946, they officially divorced. The end of their brief marriage came after Lansbury learned that Cromwell was gay and had married her because he was enamored with the actress. In a 2017 interview, Lansbury said she was clueless about his sexuality but didn't regret marrying him.
The breakdown of her marriage may have been a tough pill for Lansbury to swallow, but the divorced couple still decided to stay as friends. Love was also around the corner for Lansbury. In 1946, Lansbury met her future husband, Peter Shaw, at an event for actors, according to "Focus On: 100 Most Popular 21St-century English Actresses." Both British actors in Hollywood and signed to film contracts with MGM (per Playbill), Lansbury and Shaw hit it off. By 1949, Lansbury tied the knot again when she married Shaw, who had also gone through a divorce previously.
Till death did them part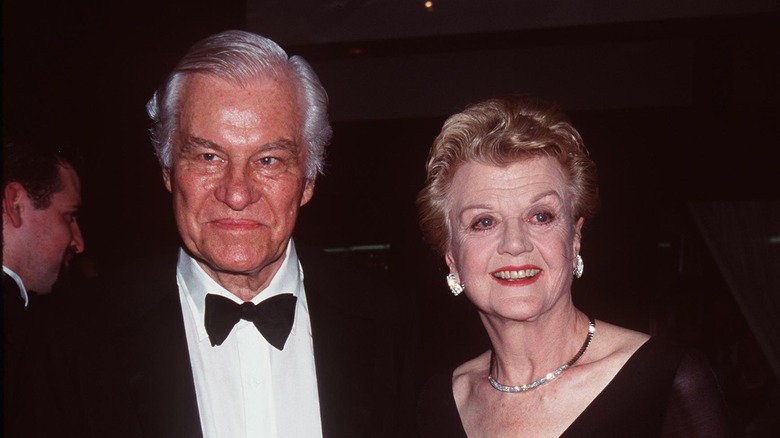 Robin Platzer/twin Images/Getty Images
The couple had the wedding in their native U.K. that year. In 1952, the couple welcomed their first child, a boy named Anthony. A year later, daughter Deidre was born. But the couple, particularly Shaw, were parents way before their nuptials. Shaw had a son named David from his previous marriage (via Closer Weekly). By becoming husband and wife, Angela Lansbury gained a stepson.
Lansbury and Shaw stayed married for over 54 years. Even between the family moving to Ireland to prevent their children from spiraling to drugs (per Biography) and later coming back to the states, the tight-knit couple stayed true to their vows. Shaw co-founded a production company with David and Anthony, which produced his wife's famous show, "Murder, She Wrote," says Playbill. Sadly, their decades-long marriage would only end with the death of Shaw. He died from heart failure on January 29, 2003, at the age of 84. He was survived by Lansbury, his three children, and three grandchildren, per Sun Sentinel.