The Truth About Audrey Hepburn's First Marriage To Mel Ferrer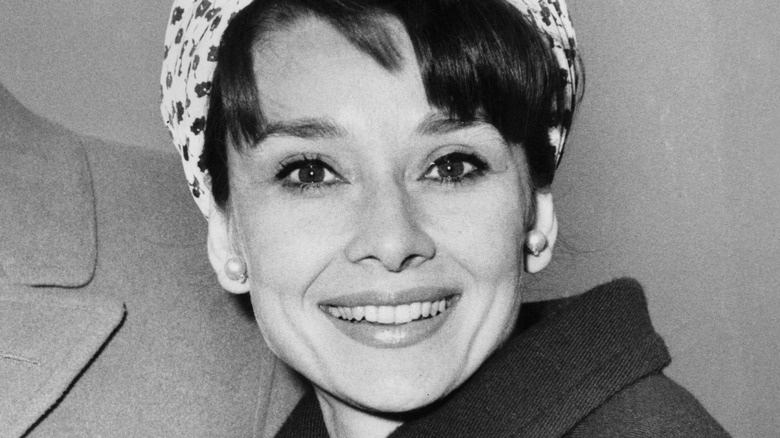 Ted West/Getty Images
Audrey Hepburn and Mel Ferrer met at a London party in 1953 with actor Gregory Peck making the introductions (via Express). "I was enchanted by meeting him. ... The thing I remember most about that first meeting was that I thought he was so serious," Hepburn later said. The two discussed working on a play together sometime and went their separate ways. The pair reunited the following January for the play "Ondine." Ferrer and Hepburn co-starred in this drama about a knight who falls in love with a water fairy (via Playbill). Hepburn earned her first Tony Award for her portrayal of the title character.
Hepburn and Ferrer's on-stage collaboration eventually turned into a real-life romance. They were an unusual pair, with Ferrer being a more seasoned actor and 12 years older than Hepburn (via Harper's Bazaar). But they both had dance backgrounds and were multilingual. The couple wed on September 25, 1954, in Switzerland.
Professional issues soon cast a shadow on the couple. Hepburn was a rising star in Hollywood, earning an Academy Award for "Roman Holiday" the same year she and Ferrer tied the knot. She was more in-demand than her husband, and rumors soon surfaced that Ferrer was very controlling. "Ferrer used Audrey's crush on him to rule her with an iron fist," director Alfred Lunt once said (via the Independent).
Audrey Hepburn's fame took a toll on her marriage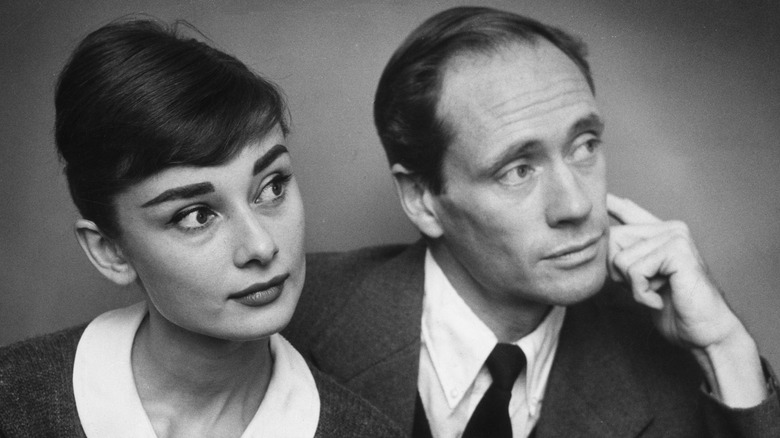 Keystone/Getty Images
The stories circulating about their relationship got so intense that Audrey Hepburn gave an interview to Photoplay magazine about how Ferrer didn't run her career (via Express). After getting married, she had things other than work on her mind. Hepburn really wanted a family, something that she had missed growing up. Her father had abandoned the family when she was only 6 years old (via the Independent). "I worshiped my father and missed him terribly from the day he disappeared. ... My mother had great love for me, but she was not always able to show it." 
The couple experienced a lot of heartbreak before welcoming their son Sean in 1960. Hepburn had an earlier miscarriage and a stillbirth after a horse-riding accident on the set of the western "Unforgiven" (1960). Not long after her son's birth, Hepburn went to work on one of her most famous films, "Breakfast at Tiffany's." This proved to be a very popular film with moviegoers and critics and earned her an Academy Award nomination. Ferrer insisted that he didn't resent his wife's success. However, actor Robert Flemyng, a friend of the couple, said it did eventually get to Ferrer. "He was not pleased to be Mr. Hepburn," he said, according to Express. Other problems also ate away at the couple's relationship.
Family issues and infidelity also rocked Hepburn and Ferrer's marriage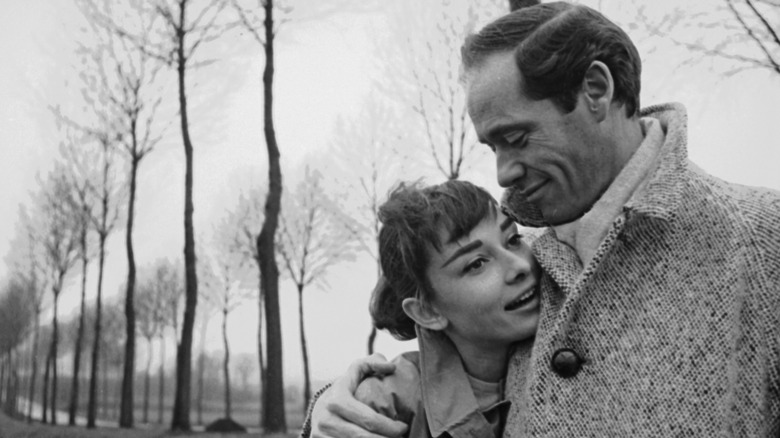 Michael Ochs Archives/Getty Images
Another source of tension between Mel Ferrer and Audrey Hepburn was Baroness Ella van Heemstra, Hepburn's mother. "It ate away at me that they couldn't get along," Hepburn reportedly said (via Express). In fact, her mother once described her son-in-law as a "frog faced delinquent with the spindly legs" (via People). Her mother probably wasn't thrilled about Ferrer's martial track record — he had already been married three times before.
According to Harper's Bazaar, both Ferrer and Hepburn strayed from their marriage vows. She had reportedly become involved with screenwriter Robert Anderson during the making of "The Nun's Story" (1959). Hepburn later allegedly fell for her "Two for the Road" co-star Albert Finney (via the Independent). Ferrer and Hepburn finally called it quits in 1968. Their son, Sean Ferrer, wasn't surprised by the news, later remembering that "My parents never argued in front of me. ... But I was aware from quite a young age that something just wasn't quite right, that something between them didn't quite jive" (via Express).
Hepburn was deeply disappointed in having her marriage to Ferrer end, despite her best efforts. She once explained that "I'd tried and tried. I knew how difficult it had to be to be married to a world celebrity ... second billed on the screen and in real life" (via the Independent). She and Ferrer only spoke a few times after the divorce, but he attended Hepburn's funeral in 1993 in Switzerland.