What Was The Last Album Selena Quintanilla Recorded Before She Died?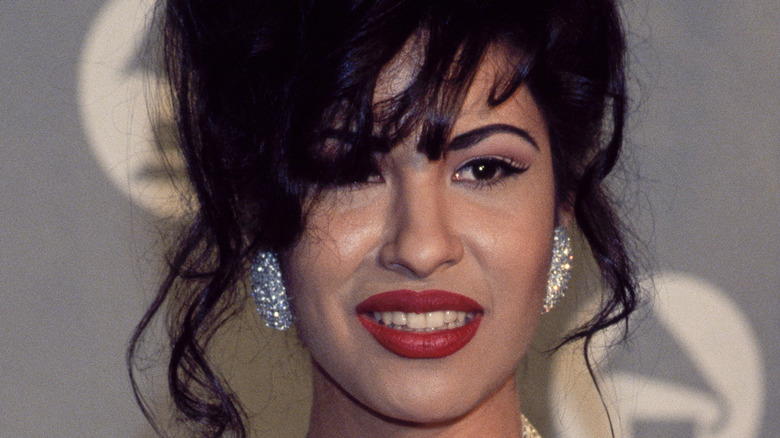 L. Busacca/Getty Images
Selena Quintanilla was a Latin singer who rose to fame in the '80s. She was born in Texas, but her father — who was a musician — taught her how to sing in Spanish. She started performing at a young age with her family, and she released her first album in 1990 when she was 19 years old. From then on, Quintanilla became a household name in the Latino scene and was referred to as the "Queen of Tejano" (via Biography). However, her career was cut short when she was murdered by a fan at just 23 years old.
Yolanda Saldivar was a big fan of Quintanilla and eventually became her employee. Saldivar was the president of the singer's fan club, and she also served as the manager for one of Quintanilla's businesses. However, the singer's family discovered that Saldivar was responsible for embezzling money from the business, and the relationship between the two soured, as reported by ATI.
On March 31, 1995, Quintanilla met up with Saldivar at the Day's Inn motel to pick up business documents. The two women had an argument, and a gunshot rang out. Quintanilla was seen running from Saldivar's room while seeking help. She stumbled on the floor but was able to name her attacker before she collapsed. She was already brain dead when she was brought to the hospital.
Selena Quintanilla's last album was released posthumously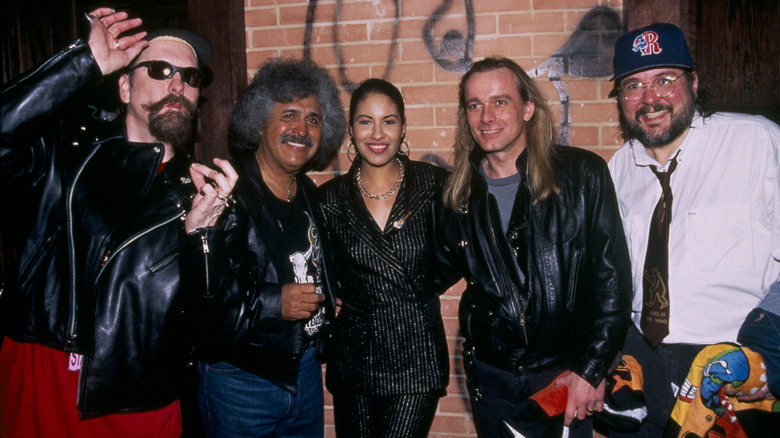 L. Busacca/Getty Images
Selena Quintanilla was working on her fifth studio album before she was murdered by Yolanda Saldivar. It differed from her other albums, as it consisted of English songs. Producers and Quintanilla's record label decided to release the album on July 18, 1995, just months after Quintanilla's untimely death, per E Online. "Dreaming of You" had 13 tracks — five of them in English.
The album was a resounding success, and it sold 175,000 copies in the U.S. on the first day of release and 331,000 copies on the first week. It debuted on the No. 1 spot on the Billboard 200 charts as well. "Dreaming of You" also holds the Guinness World Record for the biggest-selling Latin album in the United States with 3.54 million units sold (via Guinness World Records). Quintanilla's short career ended abruptly, but her legacy has allowed other Latin singers to break into the mainstream music industry. Producer Keith Thomas, who worked with Quintanilla, said via the Tennessean, "She was going to be an icon. When you've been in the business as long as I have, you understand the components an artist has to have to sustain themselves in this business. She checked all the boxes."