The Tragic Cold Case Of Maria Ridulph
New Africa/Shutterstock
In December of 1957, 7-year-old Maria Ridulph disappeared from the sleepy town of Sycamore, Illinois. Five months later, her body was found by a farmer and his wife under a downed tree, CBS News reported. But the mystery of what happened to her persists to this day.
Ridulph was playing with her best friend Kathy when a strange man named "Johnny" offered her a piggyback ride. Kathy went inside for a pair of gloves, and when she returned, both Ridulph and the man were gone. It was the last time Ridulph was seen alive. 
The search for Ridulph and her kidnapper turned into an FBI investigation. An early suspect was John Tessier, the son of a neighbor who the community described as "creepy," according to Mystery Confidential. However, he passed a lie detector test and was cleared as a suspect. The case was passed to state police after Ridulph's body was found and went cold two years later.
The oldest cold case to go to trial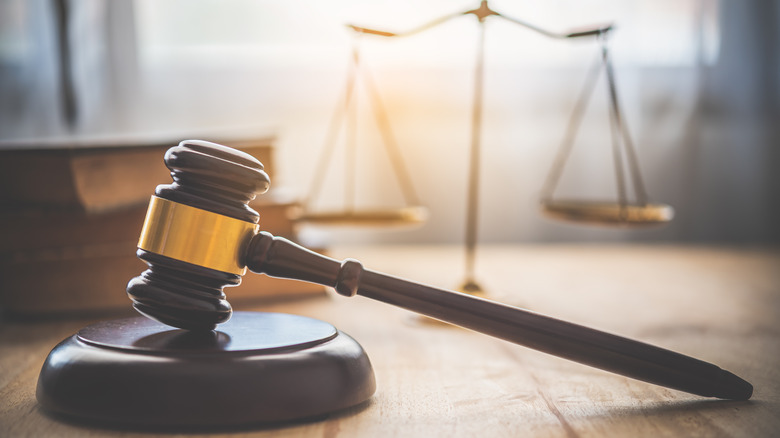 photobyphotoboy/Shutterstock
An unexpected lead came in 1994 when John Tessier's mother, Eileen, made a dying confession to her daughter Janet. "Those two little girls, and the one that disappeared, John did it. John did it, and you have to tell someone," she said (via CNN). 
Janet knew her mother had lied and told police John was home the night Maria Ridulph disappeared. She reached out to the FBI and the Sycamore police and was rebuffed. Then, a decade later, she sent an email to the Illinois State Police, who took her claims seriously. Police traced Tessier to Seattle, Washington, where he was living as Jack McCullough, according to CBS News.
He was arrested and convicted of the murder in 2011, according to Reuters. At the time, it was the oldest cold case to go to trial. His conviction hinged on the fact that Kathy identified him from a yearbook photo, and this additional evidence punched a hole in his alibi. He was supposed to have been in Chicago for a military physical when the kidnapping took place. However, investigators found an unused train ticket dated December 3, 1957, at his girlfriend's home, putting his journey in doubt. 
Four years later, however, new evidence overturned McCullough's conviction. Records proved he had called an Air Force recruiting station from a payphone in Rockford, Illinois, at the time of the kidnapping. During an interview with Reuters, DeKalb County State's Attorney Richard Schmack said it's "a manifest impossibility" for McCullough to have kidnapped Ridulph in Sycamore.
As of today, Ridulph's tragic disappearance remains a mystery.