The Surprising Amount Of Money Snoop Dogg Pays His Professional Blunt Roller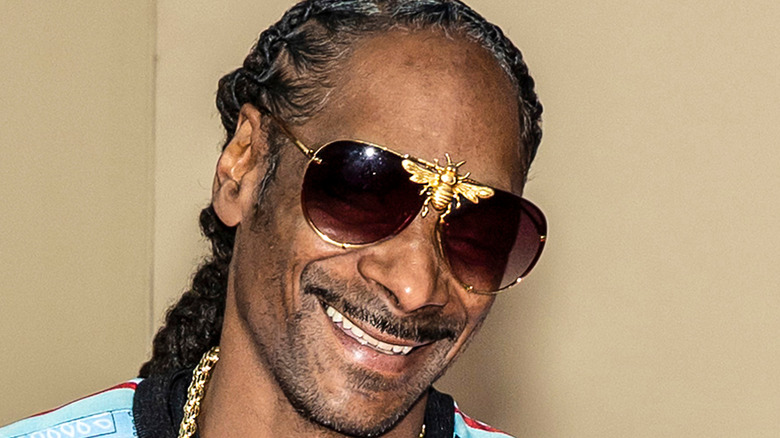 Ovidiu Hrubaru/Shutterstock
Plenty of musicians and other entertainers are known for what they do offstage just as well as for what they do onstage. What's more, many develop a "thing" that exists side-by-side along with their music. For example, Lady Gaga's "thing" is her outrageous outfits, while John Mellencamp's "thing" is his social and political advocacy, particularly with regard to the plight of Midwesterners and farmers. For Calvin Cordazar Broadus, more commonly known as "Snoop Dogg," his "thing" is unambiguous: Snoop diggs the ganja, the bud, the sticky icky. Indeed, as cannabis strain-review site Leafly notes, Snoop even has his own brand of weed called Snoop Dogg OG, which, for whatever it's worth, gets great reviews from users.
One of Snoop's preferred methods of getting the cannabis smoke into his lungs is via what's known as a blunt — a cigar which, according to Weed Maps, has had the tobacco removed and replaced with cannabis. However, rolling blunts is a tedious and time-consuming job, and Snoop has hired a guy — whom he pays very well — to roll blunts for him.
Snoop's blunt roller makes about as much as an accountant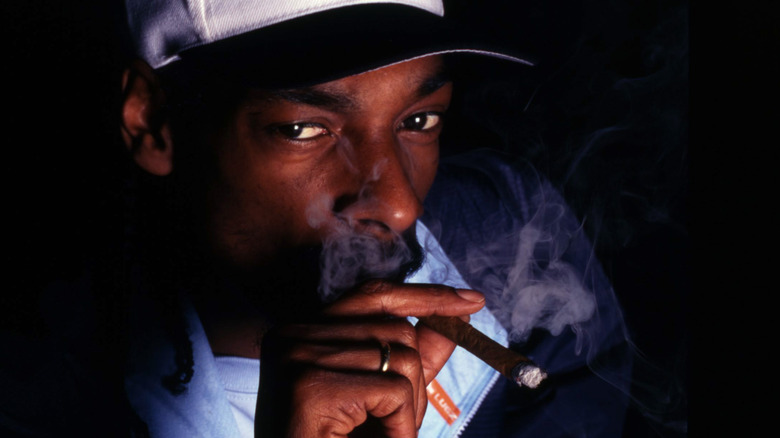 Al Pereira/Getty Images
Back in 2019, as Ladbible reported, Snoop Dogg appeared with fellow weed lover Seth Rogen on "The Howard Stern Show," when it was revealed that Mr. Broadus employed a guy just to roll blunts. As it turns out, the guy he hired is exceptionally good at his job, showing up with a blunt whenever his boss needs one, without even having to be told. As to why he hired a guy instead of just rolling blunts himself, Snoop said he simply doesn't have the time.
According to Showbiz Cheat Sheet, Mr. PBR (Professional Blunt Roller, which is what the guy apparently lists on his resumé) makes about $50,000 per year, or roughly on par with the median salary of an accountant in the United States (per Indeed). In addition to the respectable salary, PBR has fringe benefits, including going on tour with Snoop and being able to smoke the weed he manages for his boss.