The Real Reason Chester Bennington Left Stone Temple Pilots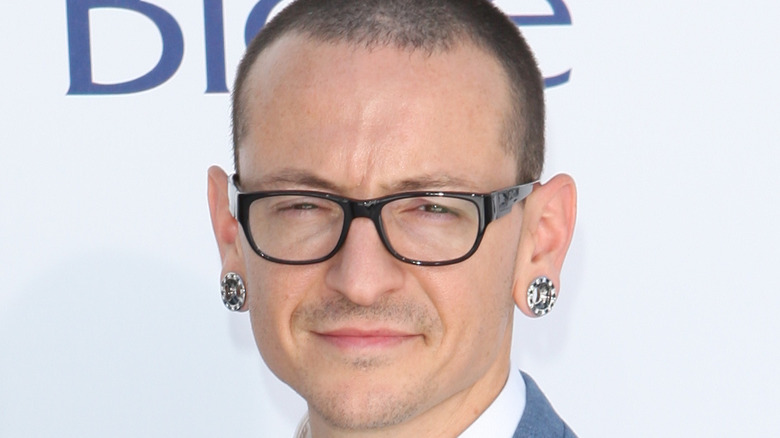 Phil Stafford/Shutterstock
On February 27, 2013, Stone Temple Pilots made it official after weeks of rumors — they were terminating Scott Weiland, who, since the group's inception, had served as their lead singer, primary lyricist, and all-around face of the band. This was a development that may have shocked, but not surprised many of STP's longtime fans, considering the well-documented drama between Weiland and his bandmates that had been raging for years, to say little of his history of drug and alcohol issues. What may have been much more surprising was STP's choice as Weiland's replacement — Linkin Park frontman Chester Bennington.
With Bennington stepping into Weiland's shoes, STP — or "Stone Temple Pilots with Chester Bennington," as they were billed on the cover — released one EP, "High Rise," in October 2013. The EP got favorable reviews from the likes of AllMusic, which praised the band for focusing on "simple, straightforward, workingman rock" instead of trying to fuse Bennington's influences with those of his older bandmates. Other sources, such as Consequence, were more critical in their evaluation of "High Rise," with the latter outlet criticizing Bennington for trying too hard to sound like Weiland.
Despite the slightly mixed reviews, the new configuration was not without promise. However, STP never got to record a full-length album with Bennington, and that was because he decided to part ways with the band in the fall of 2015.
Bennington left to resume his focus on Linkin Park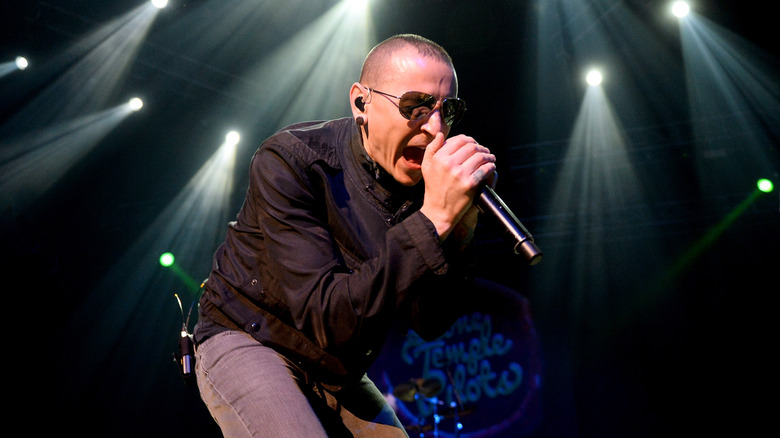 Ethan Miller/Getty Images
It was a brief run, to be sure, and one that didn't produce any instant classics on par with the ones Stone Temple Pilots released in the 1990s. But it seemed that Chester Bennington's stint with STP was always expected to be a short one, given the fact he didn't actually leave Linkin Park. The singer confirmed as much in November 2015 when he released a statement announcing his departure from Stone Temple Pilots.
In his statement (via Rolling Stone), Bennington emphasized that he was grateful to have been offered a chance to play for a band whose music he enjoyed while growing up, but added that STP is a band that deserves a lot of time — something he couldn't fully commit to due to his role in Linkin Park and his responsibilities as a family man. "We decided in due fairness to friends, fans and the legacy of STP that it needs more than time was allowing me," Bennington continued. "And in all fairness to my bandmates in Linkin Park, as well as to myself and to my family, I'm going to focus solely on Linkin Park so I can contribute 100 percent. It's been an amazing experience and a dream come true, and I look forward to the future of both STP and Linkin Park."
Following Bennington's exit from STP and original frontman Scott Weiland's death less than a month later, it wouldn't be another two years before they (officially) found a new singer in former "The X Factor" runner-up Jeff Gutt (via the Detroit News).