The Tragic Reason Utah's Rachael Alert Was Established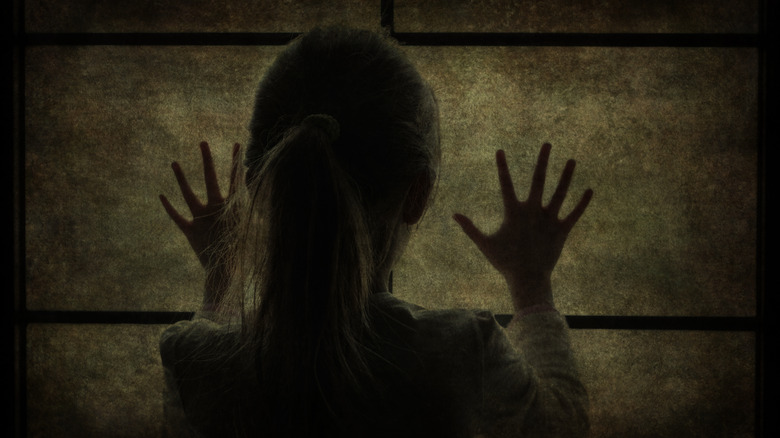 Bruce Stanfield/Shutterstock
When children go missing, it's the protocol to issue an AMBER Alert — an emergency response system that broadcasts the abduction in hopes of rescuing the missing child. It was established in 1996, but not many know that before that, there was the Rachael Alert child abduction system in Utah, per People Pill.
The Rachael Alert was named after Rachael Runyan, a 3-year-old girl who was abducted in 1982. Her mother, Elaine Runyan, has been an advocate for missing children since then. Runyan's case ended in tragedy, but her mother knows that many children have been saved because of the Rachael Alert. "That's why I do it, so others don't have to go through this. And if we could have made it a different story or a different outcome, but I can't change what happened," Elaine said, as reported by Sheroes United. Decades after Rachael's abduction, Elaine said that she still feels the pain of losing her child. "You always wonder what they would have been like," she shared. At the time of Rachael's kidnapping, there weren't alert systems in place.
Rachael Runyan's case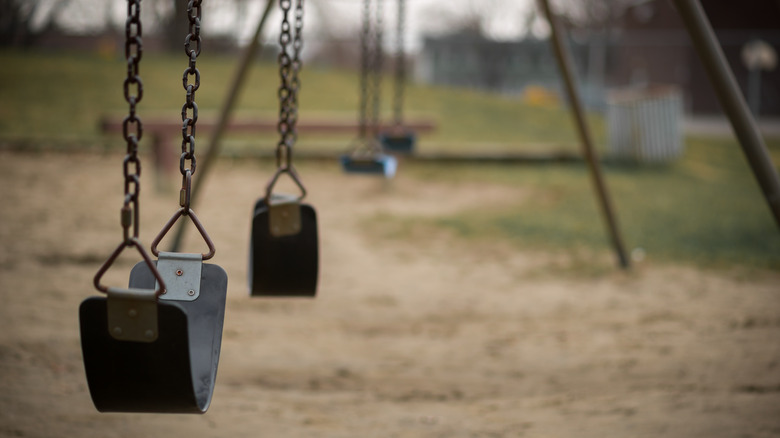 Derek R. Audette/Shutterstock
In August 1982, 3-year-old Rachael Runyan and her two brothers were playing at the park located next to Doxey Elementary in Sunset, Utah. Elaine Runyan was in the kitchen of her home and was busy cooking sloppy joes for lunch. The Runyan home was located just a few feet from where her children were playing, and she had a good view of her kids through the kitchen window. As she called her kids for lunch, as reported by ABC 4, she noticed them walking toward a car, and that was when Rachael was suddenly taken by a man.
Rachael's 5-year-old brother named Justin witnessed the abduction and told his mother what happened. According to him, the man offered to buy them sweets, but when he warned his sister not to go, the man suddenly grabbed his sister and fled. The Authorities were called, but almost a month would pass before Rachael would be found. As reported by People Pill, a family discovered the remains of Rachael by a stream in Mountain Green, Utah. They initially thought that it was a doll, but upon further inspection, they realized that it was a little girl. As a result of the crime, the Rachael Alert was established and it was first implemented in April 2002 in the abduction of 14-year-old Elizabeth Smart, who was reunited with her family after a harrowing ordeal. Runyan's case was also instrumental in passing the 1983 Missing Children's Act.
From Rachael Alert to AMBER Alert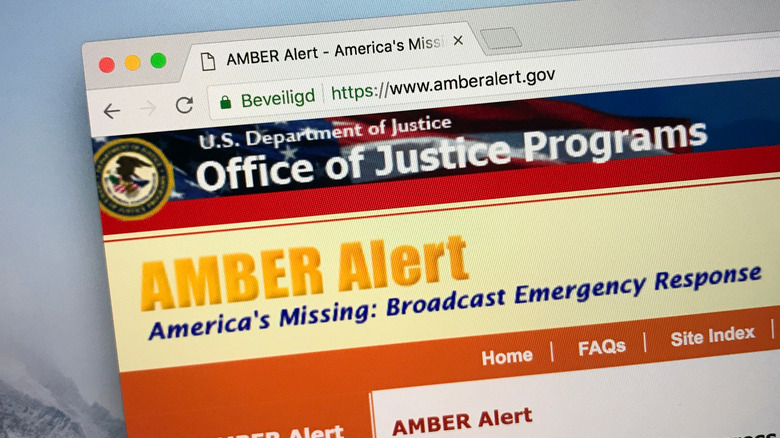 Jarretera/Shutterstock
In 2003, Utah's Rachael Alert was officially changed to AMBER Alert in accordance with the national system. Although Elaine Runyan wishes that the system would still be named after her murdered child, she told the Deseret News that saving abducted children is more important. "It's about saving children, that's all ... I'm OK with it. The alert itself is bigger than the name." The AMBER Alert was initially named after Amber Hagerman, a 9-year-old girl who was abducted and murdered in Texas. Today, it stands for America's Missing: Broadcast Emergency Response.
To this day, no one has ever been arrested in the murder of 3-year-old Rachael Runyon, but her mother still has hopes to someday find her killer either through DNA evidence or tips from the public. Although the alert system is no longer named after Rachael, Utah commemorates her memory via the Rachael Runyan Missing and Exploited Children's Day, which takes place every August 26 — the day of her abduction (via Utah House of Representatives).