The Truth About Marlon Brando's Friendship With Wally Cox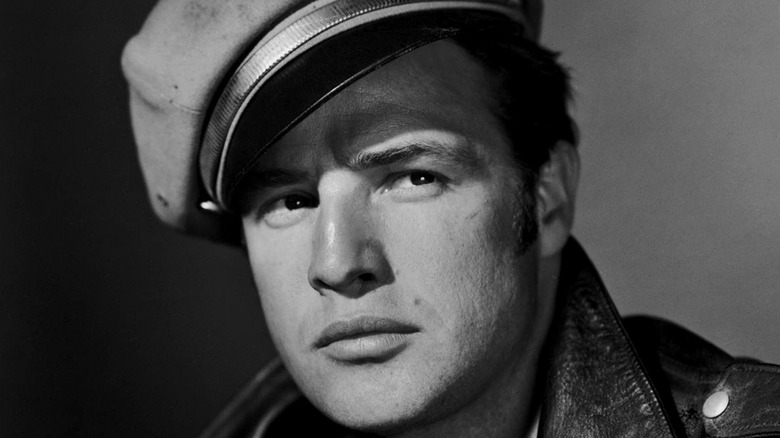 Donaldson Collection/Getty Images
Legendary actor Marlon Brando and comedian Wally Cox had a friendship that lasted beyond death. The two met each other long before they were famous when they were both 9-year-old boys growing up in Evanston, Illinois, according to the Los Angeles Times. Cox's sister Eleanor Robinson said the two became close friends, even though Brando once tied Cox to a tree and then left.
Eventually, Cox's family moved to New York City, and Brando's followed. In New York, the pair were roommates for a time, and Brando encouraged Cox to take acting lessons with Stella Adler,  according to Hollywood Walk of Fame. The pair remained close friends throughout their lives as they both gained fame. Cox's star turn came as the titular teacher in the TV series "Mr. Peepers," and he later became a regular on "The Hollywood Squares," according to the Los Angeles Times. Brando went on to star in films like "On the Waterfront" and "A Streetcar Named Desire."
Friendship after death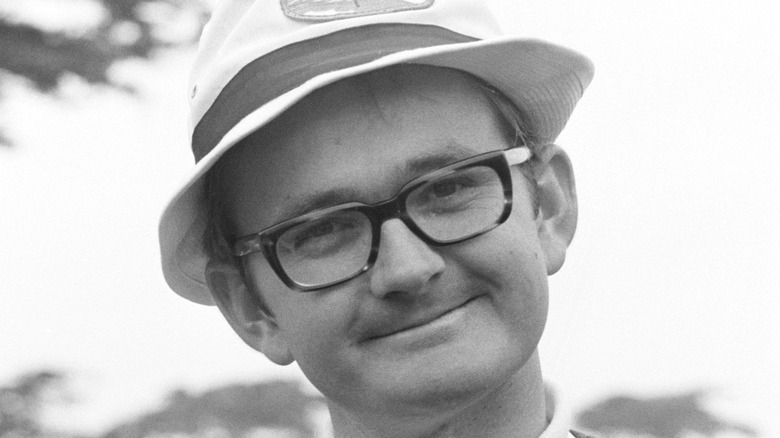 Martin Mills/Getty Images
Wally Cox and Marlon Brando's friendship lasted until Cox died of a surprise heart attack in 1973 at the age of 48, according to the Los Angeles Times. However, that wasn't really the end for the two. Cox's wife asked Brando to scatter his ashes at a favorite hiking spot, but Brando couldn't bring himself to let his friend's remains go, per Time Magazine (via Far Out). Instead, he kept the ashes in his home so he could talk to his dead friend. "He was [like] my brother," he recalled, "I can't tell you how much I miss and love that man. I have Wally's ashes in my house. I talk to him all the time." At last, when Brando died in 2004, his family scattered the two friends' ashes together in Death Valley, according to the Los Angeles Times.
There were some rumors that Cox and Brando were lovers, but those who knew them closely thought they had a more familial bond. "I never had a sense of that," Cox's second wife Milagros Tirado "Millie" Beck said. "I had a sense of true brotherly love." Cox's sister Eleanor Robinson said their friendship was based on a shared sense of humor, a mutual desire to avoid the spotlight, and common intellectual pursuits. "They were birds of a feather," she said.