How Accurate Is King Richard, The Richard Williams Biopic?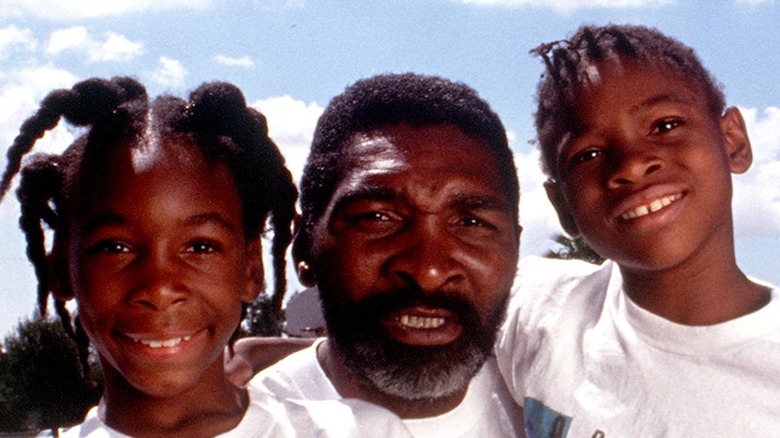 Paul Harris/Getty Images
Richard Williams isn't the kind of figure normally associated with receiving their own biopic. However, that's exactly what happened to Williams, the father of tennis legends Venus and Serena Williams with the movie "King Richard." The film stars Will Smith in the lead role with Demi Singleton and Saniyya Sidney as Serena and Venus Williams respectively. The film was met with positive reviews even receiving an Oscar nod for Best Picture, according to The Hollywood Reporter.
While a film that focuses on the Williams sisters themselves may have seemed like the more likely project, director Reinaldo Marcus Green and screenwriter Zach Baylin opted with the approach of focusing on how Richard Williams nurtured his daughters' burgeoning talents on the tennis court. The girls' success would lead the family out of financial insecurity and solidify their place in sports history, according to Decider. However, as with any biopic, there is bound to be one major question at the front of viewers minds after seeing "King Richard" — just how accurate is it?
King Richard stays relatively close to reality ... it seems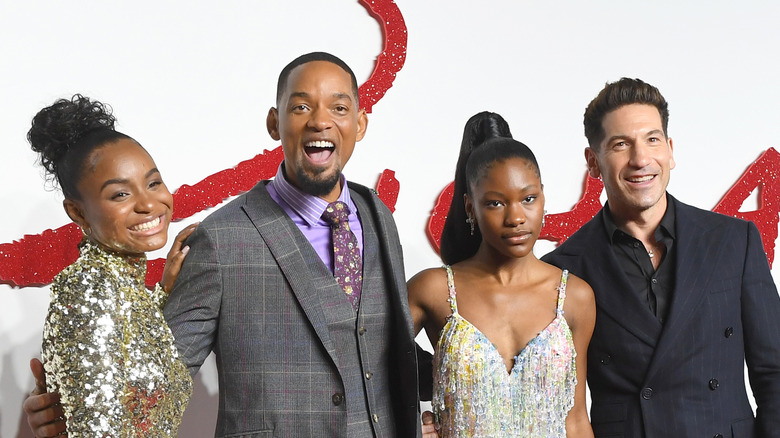 Joe Maher/Getty Images
Like any biopic, "King Richard" takes its share of liberties with the real-life story that served as its source material. What it does have going for it, according to Decider is that both Venus and Serena Williams not only gave the film their blessing but also served as producers. They were, however, open to giving director Reinaldo Marcus Green creative freedom to change things up should the need arise. "They were very receptive to me taking some liberties," he said to Vanity Fair.
The film does accurately portray some major aspects of Williams' story. The sisters did grow up in Compton where their father began their professional tennis training regiment when they were only 4 years old. It's also true that Williams hailed from Louisiana and really did have some experiences crossing paths with the Ku Klux Klan. The film also tried to hit on some of the smaller details to add to its authenticity like the family's Volkswagen Bus and the way the sisters would use hand signals during practice.
However, some critics feel that having the Williams Sisters' stamp of approval might mean that the movie is a sanitized version of the real story. A review posted on Slant referred to the film as "ultimately less a biopic than an act of image rehabilitation."