How Willie Nelson Wrote The Song On The Road Again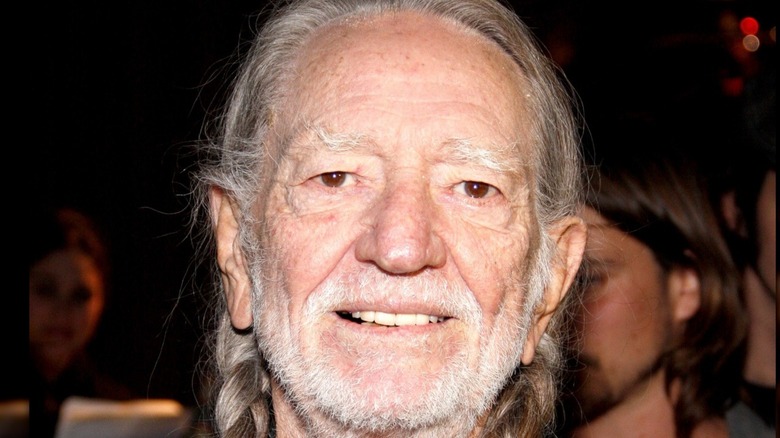 Tinseltown/Shutterstock
Willie Nelson is one of country music's most talented singer-songwriters. He has an amazing gift for being able to create music almost anywhere. Nelson told David Letterman on "The Late Show" about how he wrote three of his best-known songs on a road trip from Houston to Nashville (via Rolling Stone). One of those songs was "Crazy," which he originally called "Stupid." Nelson and Charlie Dick — Patsy Cline's husband — woke Cline up one night just to make her listen to the song. Cline soon recorded her version of "Crazy" and it became one of her biggest hits.
"On the Road Again" came out of necessity. Nelson found himself in need of music after signing on to the film "Honeysuckle Rose." He agreed to play the lead character, Buck, a married country singer who falls for a new member of his band while on tour, according to IMDb. Dyan Cannon played his wife and Amy Irving played the guitarist who becomes Buck's love interest.
The song On the Road Again got its start on a plane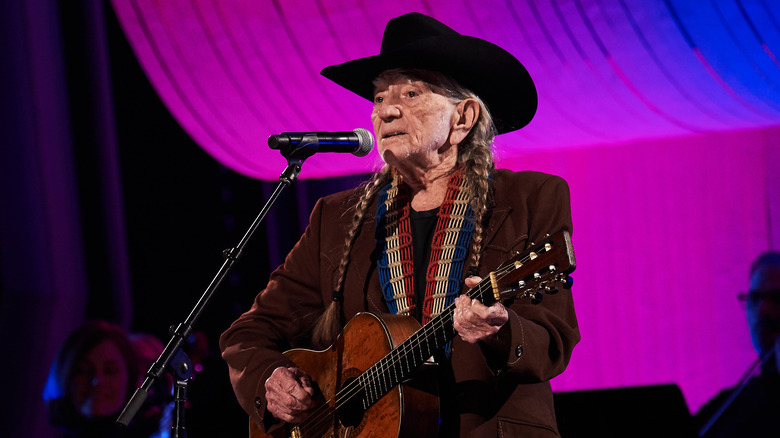 John Shearer/Getty Images
Willie Nelson was on a plane with "Honeysuckle Rose" director Jerry Schatzberg and Sydney Pollack, who served as an executive producer when inspiration struck. "They were looking for songs for the movie and they started asking me if I had any idea[s]," Nelson explained to Uncut magazine. He asked the pair what the song should be about, and Pollack suggested that "it be something about being on the road." And that was all the prompting Nelson needed. "You mean like, 'On the road again, I can't wait to get on the road again?'"
While it took longer for Nelson to get the melody, he soon had a huge hit on his hands. "On the Road Again" reached the top spot on Billboard's Hot Country Songs list, and it even made it onto the top 20 on Billboard's Hot 100, becoming one of Nelson's biggest pop singles ever (via Billboard). "On the Road Again" also earned Nelson a Grammy Award as well as an Academy Award nomination for Best Original Song.