Snoop Dogg's Feud With Eminem Explained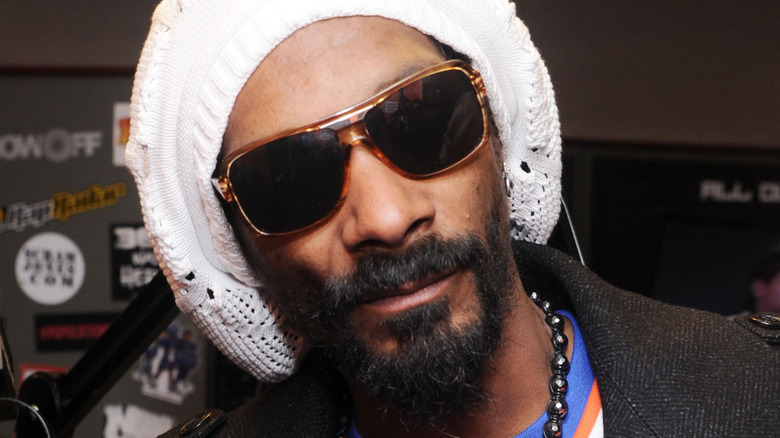 Ilya S. Savenok/Getty Images
Throughout the history of rap and hip-hop, performers have had public beefs with their rivals. As Complex explains, those beefs can be chalked up to geography (like the famed West Coast-East Coast rivalry of the 1990s), jealousy, business failures, personal relationship issues, or even just a ploy to sell more records. And in two of the seminal (if tragic) moments in the history of the genre, in 1996 and 1997 two rap greats — Tupac Shakur and, later, The Notorious B.I.G. — died in violence due, at least in part, to rap beefs.
Of course, not all rap beefs end in violence, and in a more recent example, the beef ended in the two men involved burying the hatchet and moving forward as friends and even co-creators. Snoop Dogg and Eminem were at odds with each other for a few months, until one rapper realized the error of his ways and made right with the other.
Snoop Dogg and Eminem are now on good terms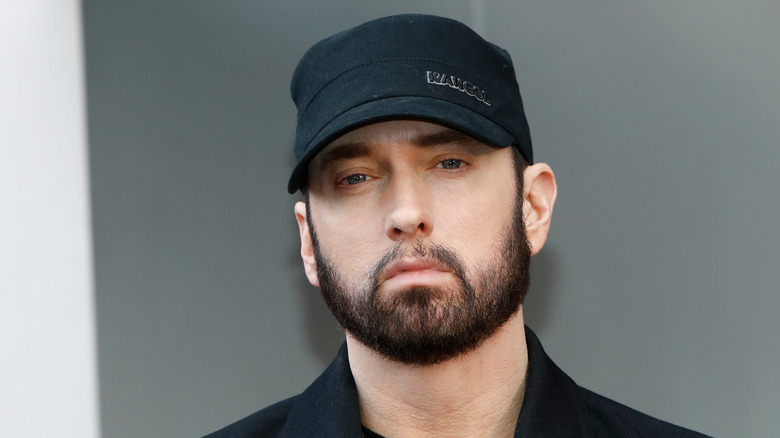 Kathy Hutchins/Shutterstock
The Snoop Dogg-Eminem beef began, according to Rolling Stone, in 2020, when Snoop gave an interview to "The Breakfast Club" radio show. As The Independent reported at the time, Snoop suggested that Eminem is who he is because of his mentor, Dr. Dre. Snoop was also reluctant to name the Detroit rapper among the best of all time. Instead, Snoop rattled off the names of some undisputed legends of the '80s and '90s — each of whom he considered better than Eminem. His picks included rappers like "Rakim, like Big Daddy Kane, like KRS-One, like LL Cool J, like Ice Cube," he said. Eminem, for his part, responded to the diss by name-dropping Snoop in one of his tracks ("Zeus"): "I'm used to people knocking me/But just not in my camp ... Last thing I need is Snoop dogging me," he said.
In late 2021, however, Snoop took the high road (no pun intended) and apologized to his colleague, reports The Independent. He even compared his relationship to that of brothers, noting that he and his own brother didn't always see eye to eye. Not only did the two men put their beef behind them, but they even worked on a song together.