How Dr. Dre Helped Launch Mary J. Blige's Career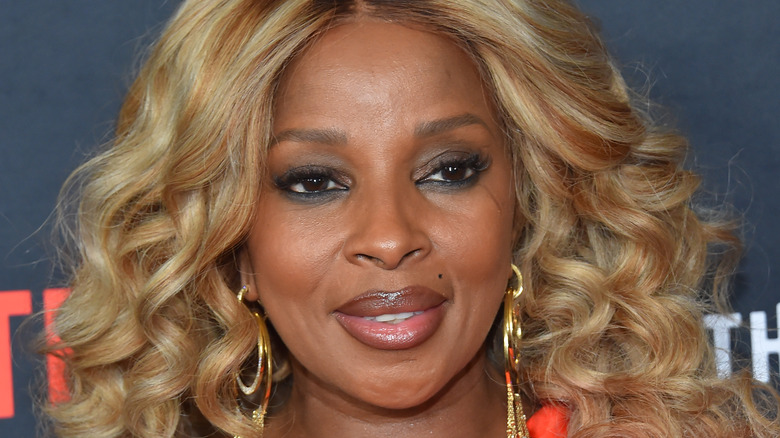 DFree/Shutterstock
This year, the Super Bowl Halftime Show will be packed with a variety of talented artists. Eminem, Snoop Dogg, Kendrick Lamar, Dr. Dre, and Mary J. Blige will come together to perform at one of the most-watched events in the country (via Nylon).
Past performers for the multi-million-dollar show include Michael Jackson, Beyoncé, Prince, and The Weeknd. What makes this year special? Well, two of the performers onstage — Mary J. Blige and Dr. Dre — have worked together before, and it led to huge success.
Blige's breakout single, "Family Affair," was produced by Dr. Dre back in 2001, and according to Backstage OL, Blige points to that song as the one that brought her to full-fledged stardom. The song reached the No. 1 spot on the Billboard Hot 100 chart, according to Showbiz Cheat Sheet — the only song by Blige to ever reach that level. It also earned Blige two Grammy nominations, according to Discover Music.
How did Blige feel about the hit song?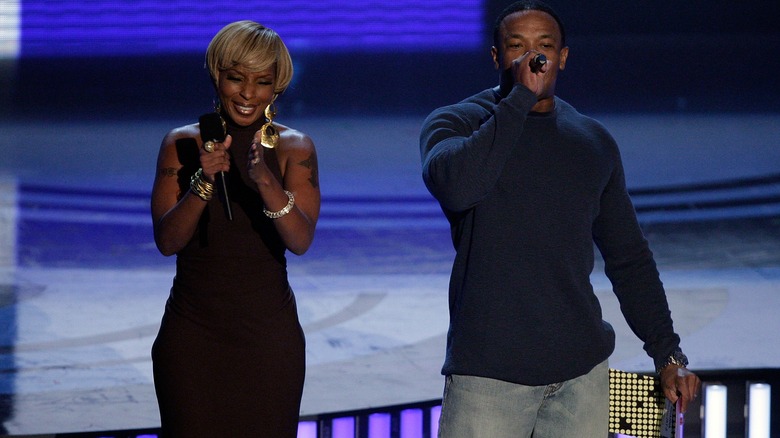 Kevin Winter/Getty Images
Mary J. Blige is famous for her autobiographical lyrics and personal storytelling through songs. In recent years, she's branched out into acting in movies and television, according to her website. But before "Family Affair," she didn't consider herself to be a star, she told Backstage OL.
"I was on tour and the bus driver was a white boy who was listening to his country music radio station," Blige said in the interview. "I'm sitting at the front of the bus and 'Family Affair' came on the country station. I got really nervous and said, 'Something different happened, why is my song on the country station?' 'That's when I realized that I was huge, because country is a big deal."
Blige and Dr. Dre are now coming together to perform at the Super Bowl in what is being billed as "the biggest halftime show ever," according to Nylon.