How Many Grammys Does Snoop Dogg Have?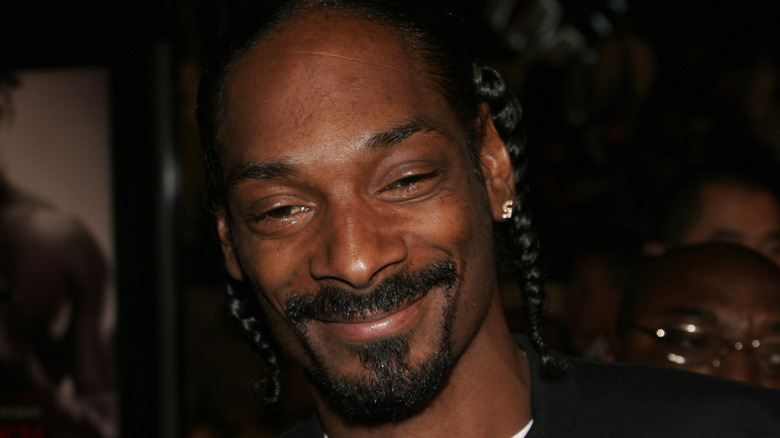 Tinseltown/Shutterstock
Snoop Dogg may not be in the news as often as he used to be, but he continues to loom like a monument in the world of hip-hop. Since his bawdy first album, "Doggystyle," came out in 1993, the skinny poet with the trademark eyes and ever-present blunt has become an American institution, collaborating with everyone from Tupac to Martha Stewart and appearing in films and TV shows.
Snoop has produced 22 studio albums in the past 29 years, according to AllMusic, and his singles have passed into proverb for three generations of Americans. Take "Gin and Juice," for one, a name familiar even to kids who never heard the song. Or "That's My Name," with its "bow-wow-wow yippie-yo yippie-yea" chorus that will not be forgotten anytime soon by anyone who was around in the '90s. Award-winning stars like Pharrell, David Guetta, Mariah Carey, and Justin Timberlake have all performed with Snoop.
But how many awards has Snoop Dogg won for his records? And specifically, has Snoop ever brought home a Grammy?
A Grammy for Snoop?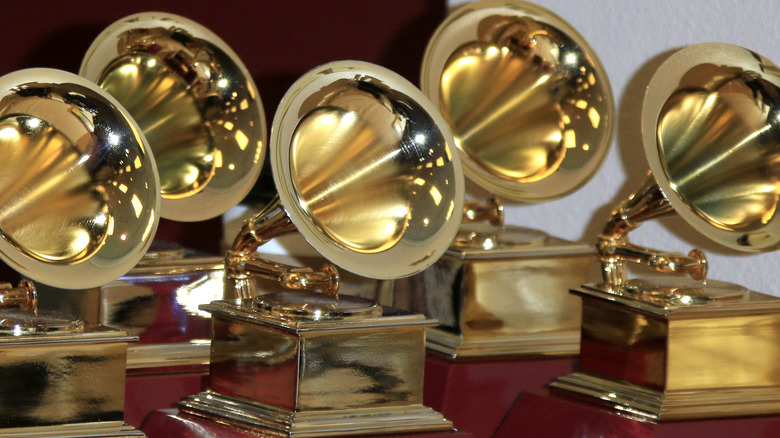 Kathy Hutchins/Shutterstock
Amazingly, the answer is "nope." Snoop Dogg has been nominated for a Grammy 16 times since 1994, according to the Recording Academy website, but he has yet to carry home an award.
Snoop's first nomination was for "Nuthin' But a 'G' Thang" at the 36th Grammys Awards in the category of Best Rap Performance By A Duo Or Group, alongside Cypress Hill's "Insane in the Brain" and Naughty by Nature's "Hip Hop Hooray." He was only 23 years old. Bizarrely, the winner that year was a song you've probably already forgotten: "Rebirth of Slick" by Digable Planets, per Rock on the Net. (This kind of thing happens all the time.) Most recently, Snoop saw his "To Pimp a Butterfly" nominated for 2015's album of the year, but lost to Beck's "Morning Phase."
Snoop had some rather unexpected nominations between those two. In 2014, he was nominated for best reggae album of the year, and in 2010 he was co-nominated for "California Gurls" with Katy Perry.