The Dress Marilyn Monroe Was Reportedly Buried In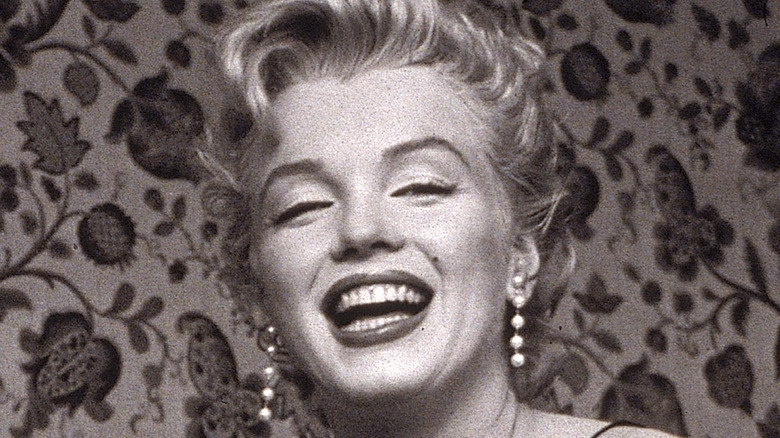 Hulton Archive/Getty Images
Blond bombshell Marilyn Monroe died on August 4, 1962, at just 36 years old. She was discovered deceased in her home and according to her autopsy report, per the Los Angeles Times, her death was due to an accidental overdose. Some suspected that the young actress may have taken her own life, but there was no evidence to prove that theory. It was Joe DiMaggio — Monroe's ex-husband — who made the preparations for her funeral, with help from the actress' half-sister and manager.
Monroe was laid to rest on August 8 at the Westwood Village Mortuary Chapel. It was an intimate ceremony that was attended by about 30 people who were considered the closest to Monroe, such as her mentor, acting teacher, publicist, lawyer, housekeeper, and psychiatrist. A eulogy was given by actor Lee Strasberg, wherein he described Monroe as "a warm human being, impulsive and shy, sensitive and in fear of rejection, yet ever avid for life and reaching out for fulfillment" (via Marilyn Monroe).
Marilyn Monroe's favorite dress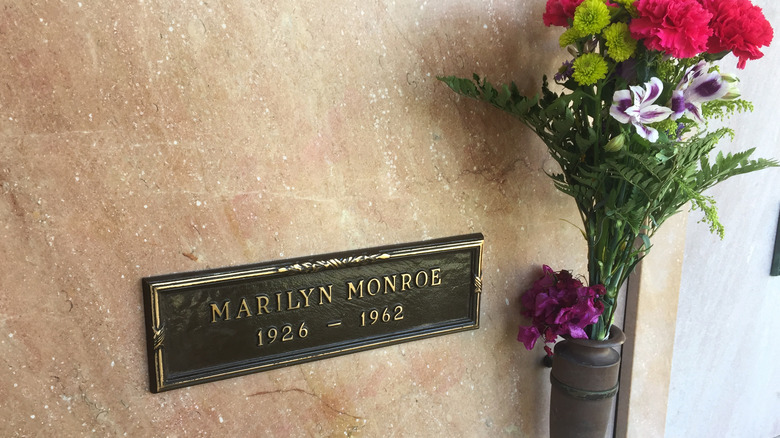 behzad moloud/Shutterstock
Eunice Murray, Marilyn Monroe's housekeeper, helped with the preparations before the funeral. In a book that she wrote titled "Marilyn: The Last Months," Murray recalled the days before Monroe was buried. The actress' half-sister, Berniece Miracle, was tasked to choose the dress that will be worn by Monroe (via The Marilyn Monroe Collection). Miracle asked Murray where her sister's blue dresses were because that was her favorite color, to which Murray said that she had none, as Monroe hadn't been wearing blue lately. The obvious choice was her favorite dress, which Murray knew was the one she wore at a press conference she attended in Mexico in February of that year.
The dress was by Italian fashion designer Emilio Pucci, and it came in a pale green color. A scarf was also placed around her neck. Her makeup was done by her personal makeup artist Allan "Whitey" Snyder, who had promised to do so in jest years prior to Monroe's death per QCC. In the early '50s, the two were talking when Monroe told Snyder, "Promise me if something happens to me, please never let anybody touch my face but you. Promise me you'll do my makeup, so I'll look my best." Monroe was buried in a bronze-colored casket.